Connect, collaborate and communicate with fellow ARVO members
ARVO 2019 Annual Meeting
The theme for the 2019 Meeting is From bench to bedside and back. Today, more and more, the research conducted in labs travels the full journey from bench to bedside. Whether you are examining the genetics of disease or the possibilities of a new technology to diagnose, treat, or even prevent an eye condition, this work often begins with a burning question that leads to more questions and answers. Those answers and more questions may journey to a patient's bedside, for a novel treatment. Still, the treatment may lead to more questions — bringing us back to the bench with more questions. To highlight this important work and its evolving journey, ARVO 2019 will have the theme "From bench to bedside and back." Join us April 28 - May 2, 2019 at the Vancouver Convention Centre in beautiful Vancouver, British Columbia.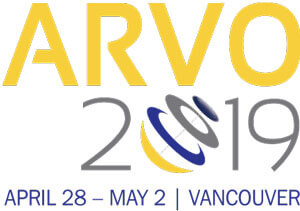 Vision Community Calendar
View a listing of educational events in the eye and vision research community located around the world. Have an event to share? Fill out the form and submit it to be included in the calendar. Learn more


Imaging in the Eye Conference
Join your colleagues for the 2019 ARVO Imaging in the Eye Conference, April 26-27, 2019, in Vancouver, BC. Learn about the newest techniques and technologies in imaging.
Ocular Oncogenesis and Oncology
This conference—held in partnership with the Champalimaud Foundation and hosted at the Champalimaud Centre for the Unknown, its state-of-the-art treatment and research facility in Lisbon, Portugal—will cover the latest basic and clinical research developments in ocular oncogenesis and oncology, and consider them in the context of the systemic cancer field.