ARVO and EBAA Announce EyeFind Research Grants
ARVO and the Eye Bank Association of America (EBAA) announced a new grant program that will provide financial support to researchers seeking to use human eye tissue in their work.
ARVO Celebrates Champalimaud Foundation's 2019 Vision Award Winners
Award recognizes three organizations who have overcome barriers of poverty and geography to address the eye care needs of disadvantaged populations in Brazil

Outdoor Exercise Reduces Progression of Common Vision Issue in Children
New research suggests that adding 30 minutes of continued daily outdoor activity reduces the progression of nearsightedness, called myopia, in children

New research uncovers possible causes of nearsightedness
Research shows that using hand-held devices and living in man-made environments may lead to Myopia
New studies show clinical benefits for ophthalmology patients
3D printing and new approach to finding glasses lenses offer faster and more cost-effective approaches to care
New connection made between cigarette smoking and PVR
The presence and severity of PVR has been linked to the frequency of cigarette smoking

New understanding through research of children's eye disorders
Possible signs found that may help doctors identify strabismus and the spread of eye cancer
Using retinal blood vessels to identify or improve AMD
Age-related macular degeneration linked to abnormalities in retina blood vessels
Medical data surveyed from social media proved viable
Social media platforms may be a viable tool in medical data collection for research
Morphological and structural ocular changes are associated with Alzheimer's disease
Changes in both the cornea and the retina may serve as diagnostic biomarkers
Innovative approaches to ocular biology and technology allow for more efficient diagnosis and monitoring
News conference features four studies presented at ARVO 2019
ARVO and EBAA Launch EyeFind
New online tool helps researchers locate eye tissue

ARVO Foundation Announces New Mallinckrodt Uveitis Research Fellowship
New award supports research on uveitis and inflammatory conditions
ARVO Announces New International Regional Meeting Series
First ARVO International meeting scheduled for Pacific Rim in 2020

ARVO Announces Recipient of Ludwig von Sallmann Clinician-Scientist Award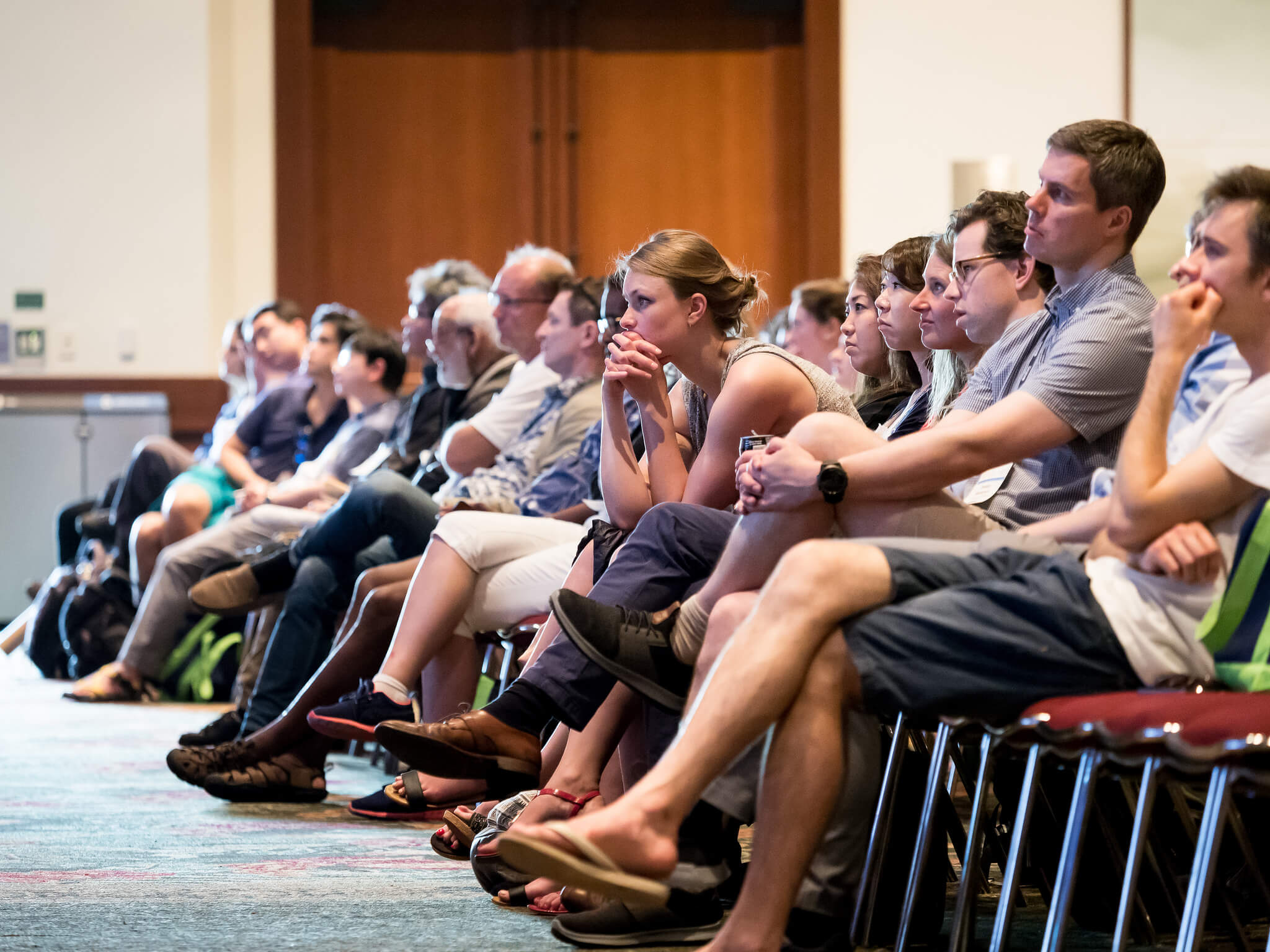 Award winner Pearse Keane, PhD is currently investigating the role AI can play in ocular healthcare
ARVO Announces Winner of Pfizer Ophthalmics Carl Camras Translational Research Award
Dr. Yali Jia has been recognized for her innovations in OCTA
ARVO Announces Recipients of Genentech AMD Research Fellowships
A basic and a clinical researcher focusing on AMD are awarded the fellowship each year
ARVO Announces Oberdorfer Award for Low Vision Research Winner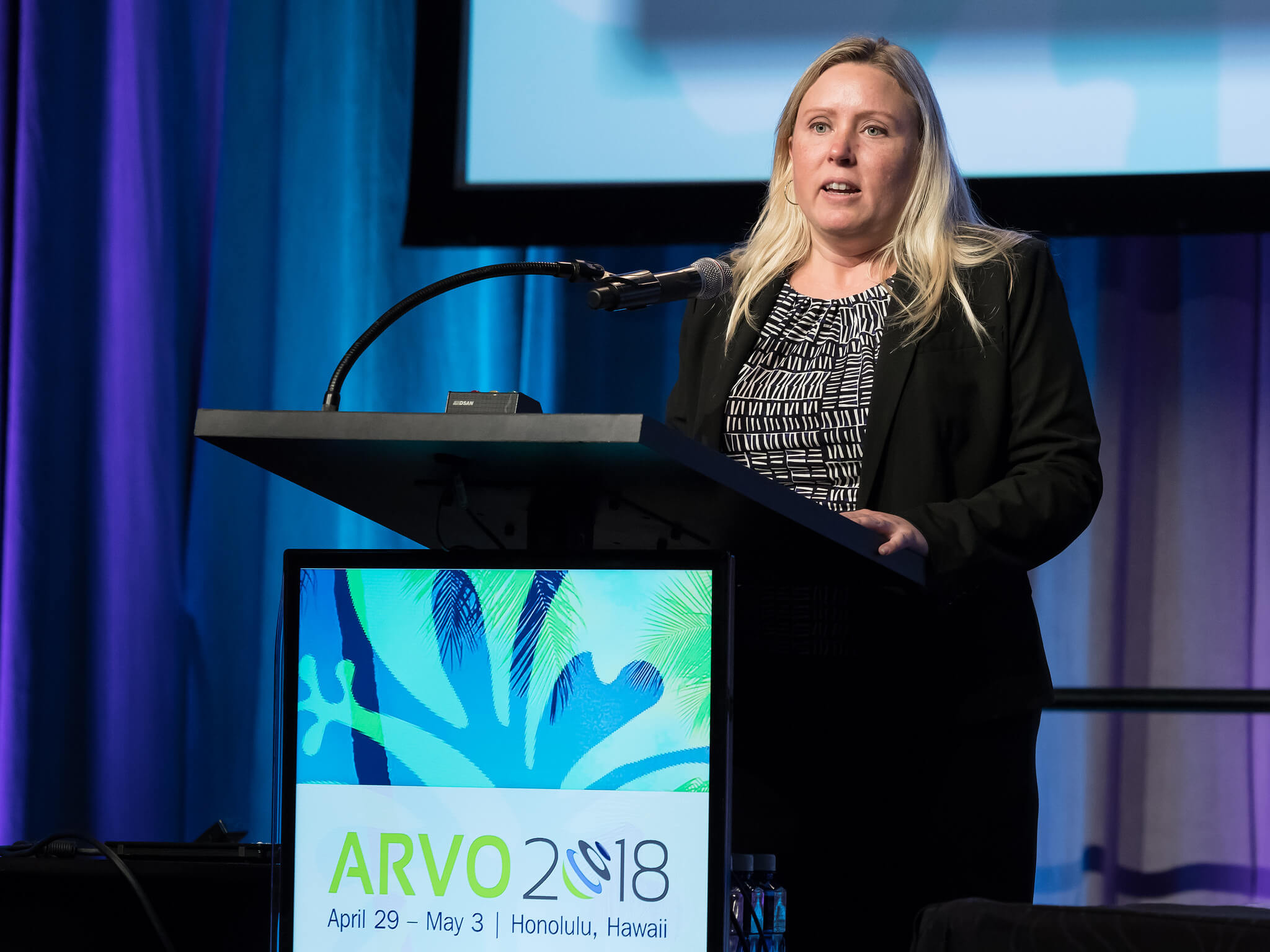 Award winner Cynthia Owsley, PhD researches the ocular impact of aging
Roche Supports Collaborative Research Fellowships
Awards presented to three outstanding researchers from developing countries
ARVO Announces Recipient of 2019 Bert M. Glaser, MD Award
Mandeep Singh, MD, PhD, has been recognized for his work on regenerating the retina using stem cells.
International Conference Brings Together World Leaders in Eye Cancer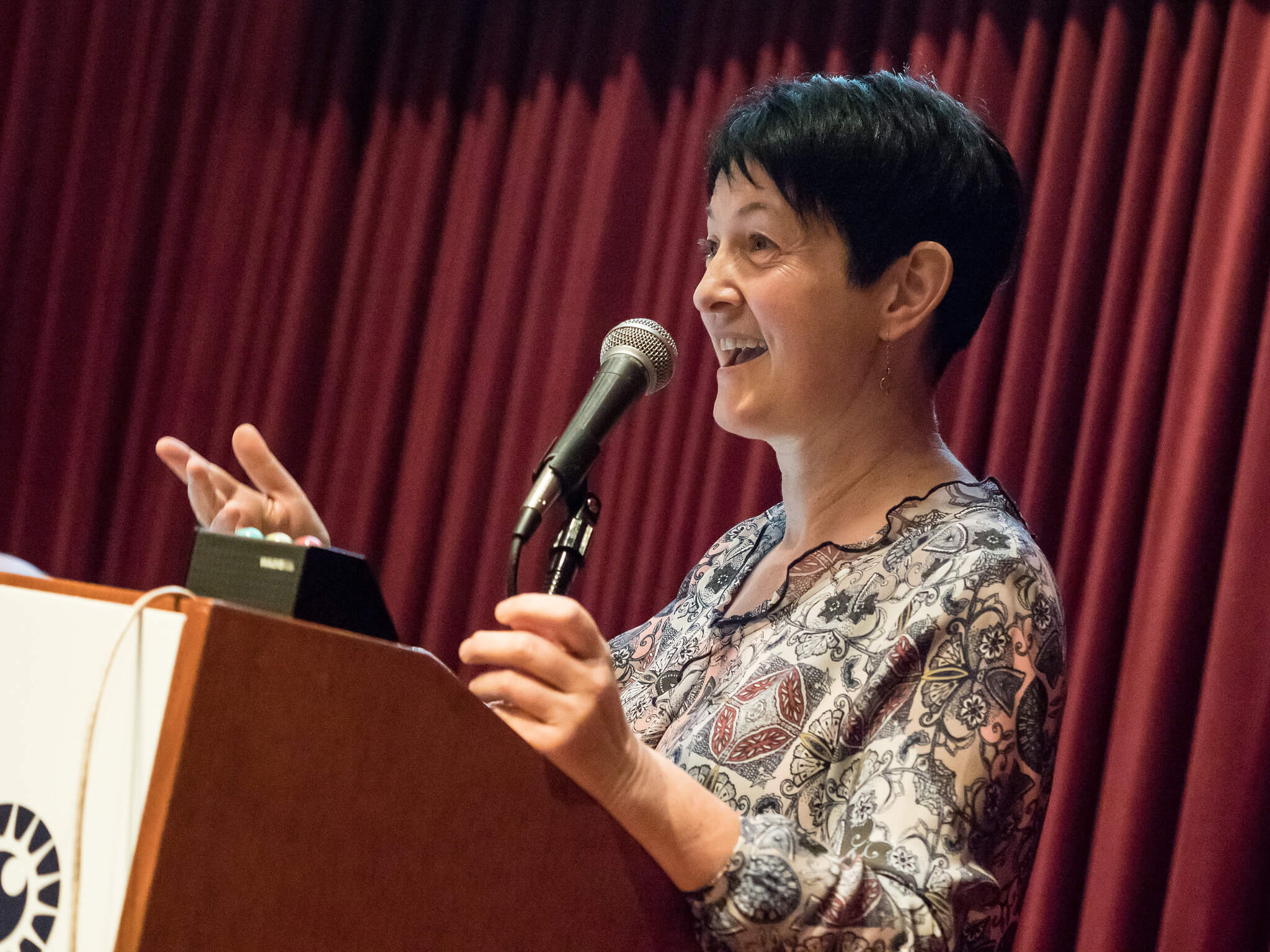 New studies explore latest development to improve diagnosis and treatment
ARVO supports Congressional Briefing on Dry Eye
Vision community refocuses on July as Dry Eye Awareness Month with impact of major study to be explained at Congressional Briefing
Vision scientists discover new eye treatment for seasonal allergies
A recent study shows that a new eye drop may be a potentially effective treatment for seasonal eye allergies, a condition affecting millions of people worldwide.
Researchers share latest high-tech advances in vision research

News conference features five studies presented at ARVO 2018
Scientists discover new ways to diagnose and detect progression of glaucoma
Two new research studies demonstrate that imaging technologies can help to diagnose and detect the progression of glaucoma, one of the leading causes of blindness in the U.S.
Vision studies offer new options for eye cancer diagnosis and treatment
The findings of two new studies may help advance the diagnosis and treatment of eye cancers.
Cutting-edge research may help prevent and improve nearsightedness
In a new study, vision researchers found that certain types of lightbulbs and reading at different times of the day may contribute to nearsightedness, a condition clinically referred to as myopia.
Emerging trends and hot topics: Presented Sunday, April 29, 2018 at the ARVO Annual Meeting
Emerging trends and hot topics: Presented Monday, April 30, 2018 at the ARVO Annual Meeting
Emerging trends and hot topics: Presented Tuesday, May 1, 2018 at the ARVO Annual Meeting
Emerging trends and hot topics: Presented Wednesday, May 2, 2018 at the ARVO Annual Meeting
Emerging trends and hot topics: Presented Thursday, May 3, 2018 at the ARVO Annual Meeting
Latest advances in eye and vision research featured at ARVO 2018 Annual Meeting

News conference to feature high tech advances in vision research
International conference to bring together world leaders in eye cancer

Scientists and clinicians will explore latest development to improve diagnosis and treatment
New study finds federally-funded technology saved Medicare $9 billion
A new study quantifying a 21-fold return on investment suggests an efficient — and non-partisan — method to cut healthcare spending is to invest in basic research
Contact Us
comms@arvo.org
+1.240.221.2900
Posted: 4/6/2018