ARVO celebrates
2023 Champalimaud Foundation Vision Award winner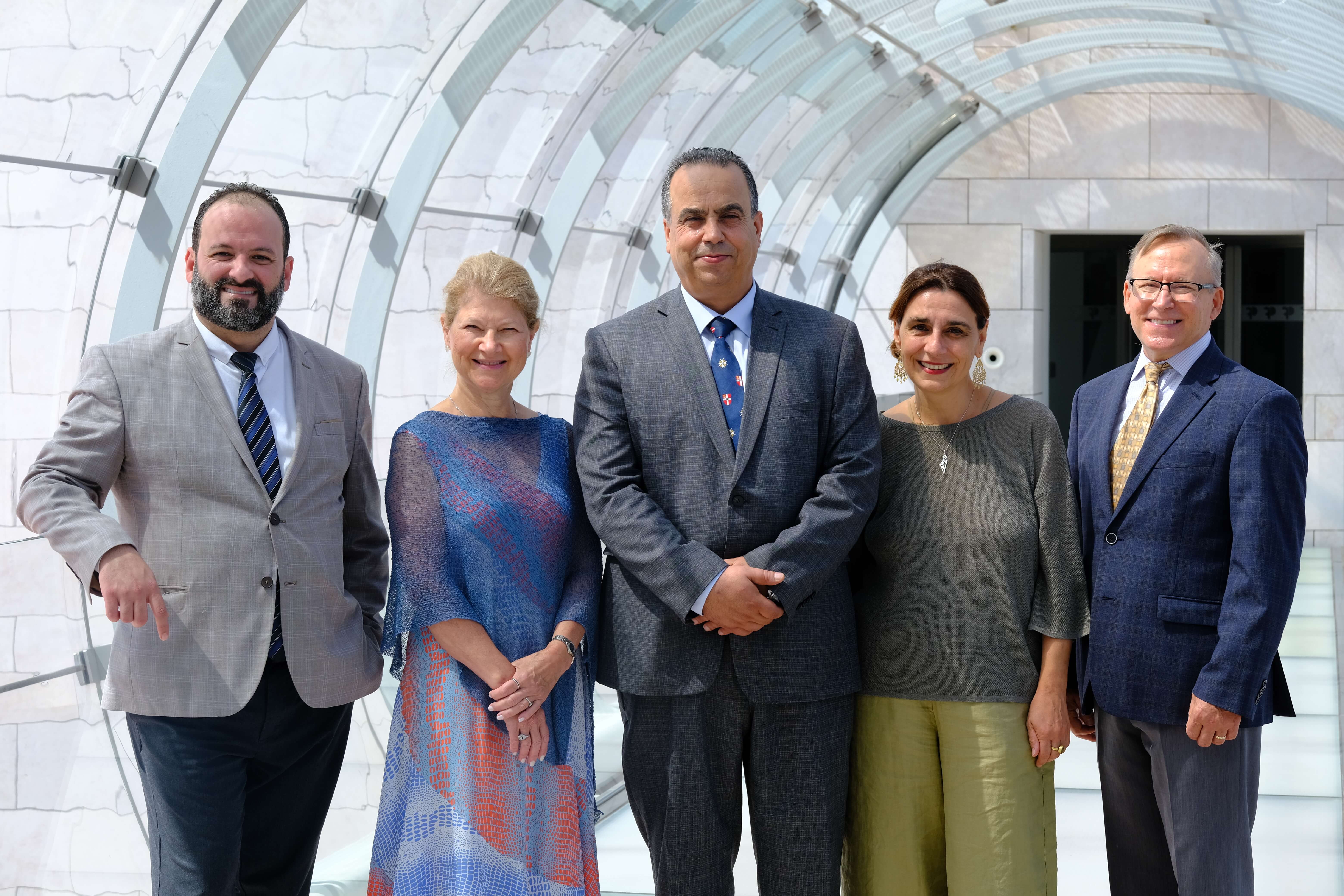 Rockville, Md.—The Association for Research in Vision and Ophthalmology (ARVO) congratulates the St. John of Jerusalem Eye Hospital Group (SJEHG) — 2023 winner of the António Champalimaud Vision Award. The Champalimaud Foundation recently recognized SJEHG for its innovative eye research, delivery of state-of-the-art services to hundreds of thousands living in the Gaza Strip, West Bank and East Jerusalem, and training of eye care providers from the local population.
Supported by the 'Vision 2020 - The Right to Sight' global initiative for blindness prevention, launched in collaboration with the World Health Organisation and the International Agency for the Prevention of Blindness (IAPB), the António Champalimaud Vision Award is granted annually to recognize research contributions in the field of vision and contributions to the relief of vision problems, primarily in developing countries.
The SJEHG is comprised of six hospitals and three mobile outreach services, with 277 health professionals across the various territories of Palestine. It is the only hospital group specializing in eyecare in the Palestinian territories, where it has been a presence for 140 years. Just in 2022, SJEHG treated 143,000 patients and 6,900 major eye surgeries were performed.
ARVO President Patricia A. D'Amore along with Executive Vice President J. Mark Petrash joined representatives from the SJEHG as they were presented with their award on Sept. 6 at the Champalimaud Centre for the Unknown in Lisbon, Portugal. The €1,000,000 award may be used in any way that contributes to the invaluable contributions of the winning group/organisation.
Photo credit: Rui Ochoa
# # #
The Champalimaud Foundation, created in 2005 by the last will and testament of António de Sommer Champalimaud, focuses on cutting-edge research and strives to stimulate new discoveries and knowledge that can improve the health and well-being of people around the world. The Champalimaud Centre for the Unknown, based in Lisbon, Portugal, hosts the Foundation's activities in the fields of neuroscience and oncology by means of research programs and the provision of clinical care of excellence. The fight against blindness is also supported through a focused outreach program.
The Association for Research in Vision and Ophthalmology (ARVO) is the largest eye and vision research organization in the world. Members include approximately 10,000 eye and vision researchers from over 75 countries. ARVO advances research worldwide into understanding the visual system and preventing, treating and curing its disorders. Learn more at ARVO.org. For more information about the 2024 ARVO Annual Meeting, visit ARVO's website.
Media contact:
Jenniffer Scherhaufer
1.240.221.2923
media@arvo.org