Tuesday, April 30, 2019
7 - 8:30am
Vancouver Convention Centre, Harbour Ballroom
Cost $15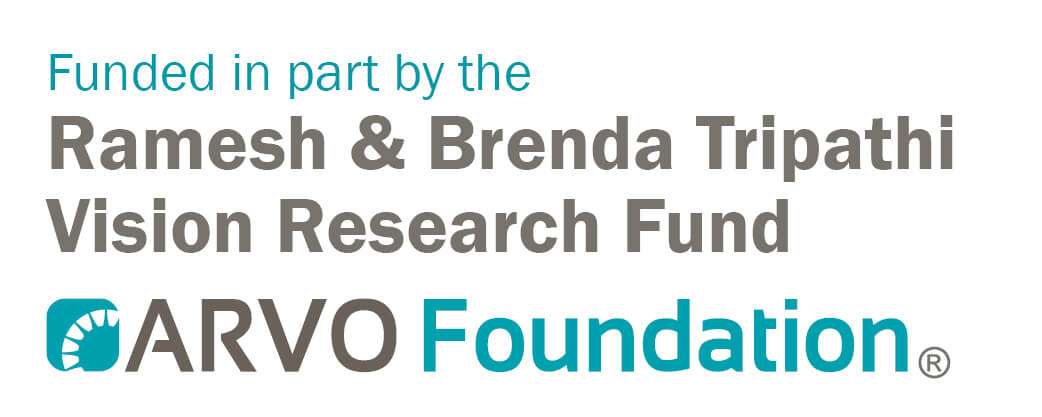 Table 1 - SOLD OUT

Jacque L. Duncan, MD


Department of Ophthalmology
University of California, San Francisco
Applying to Ophthalmology Residency Programs

Jacque L. Duncan, MD, served on the Residency Selection Committee from 2005-2013, and has been the vice chair for medical student affairs in the ophthalmology department at UCSF since 2010. She completed her internship and residency in ophthalmology at UCSF before going to the University of Pennsylvania to complete a fellowship in medical retina, specializing in inherited retinal degenerations and age-related macular degeneration. Dr. Duncan returned to UCSF to join the faculty in 2000. During and since that time, she has developed a retinal degenerations clinic at UCSF and initiated a research program in collaboration with Austin Roorda,PhD, at UC Berkeley School of Optometry, using high-resolution imaging techniques to study cone photoreceptor structure in the eyes of living patients with inherited retinal degenerations.
---
Table 2
Rajashekhar Gangaraju, PhD
Assistant Professor
Hamilton Eye Institute
Department of Ophthalmology
Department of Anatomy and Neurobiology
The University of Tennessee Health Science Center
Finding your niche in research
Dr. Gangaraju, research faculty at the Hamilton Eye Institute, University of Tennessee Health Science Center has research supported by the National Eye Institute and Department of Defense (DoD) and has collaborated with industrial partners at Eli Lilly, Cosmix Therapeutics and Bayer Pharmaceuticals. He co-founded and is the Chairman of the scientific advisory board for Cell-Care Therapeutics, Inc., a startup focused on Regenerative Medicine. Dr. Gangaraju has a successful publication record, patent applications and serves as a grant reviewer for Diabetes UK and DoD. A member of ARVO since 2009, he is excited to bring his real-world experience to the table.
---
Table 3 - SOLD OUT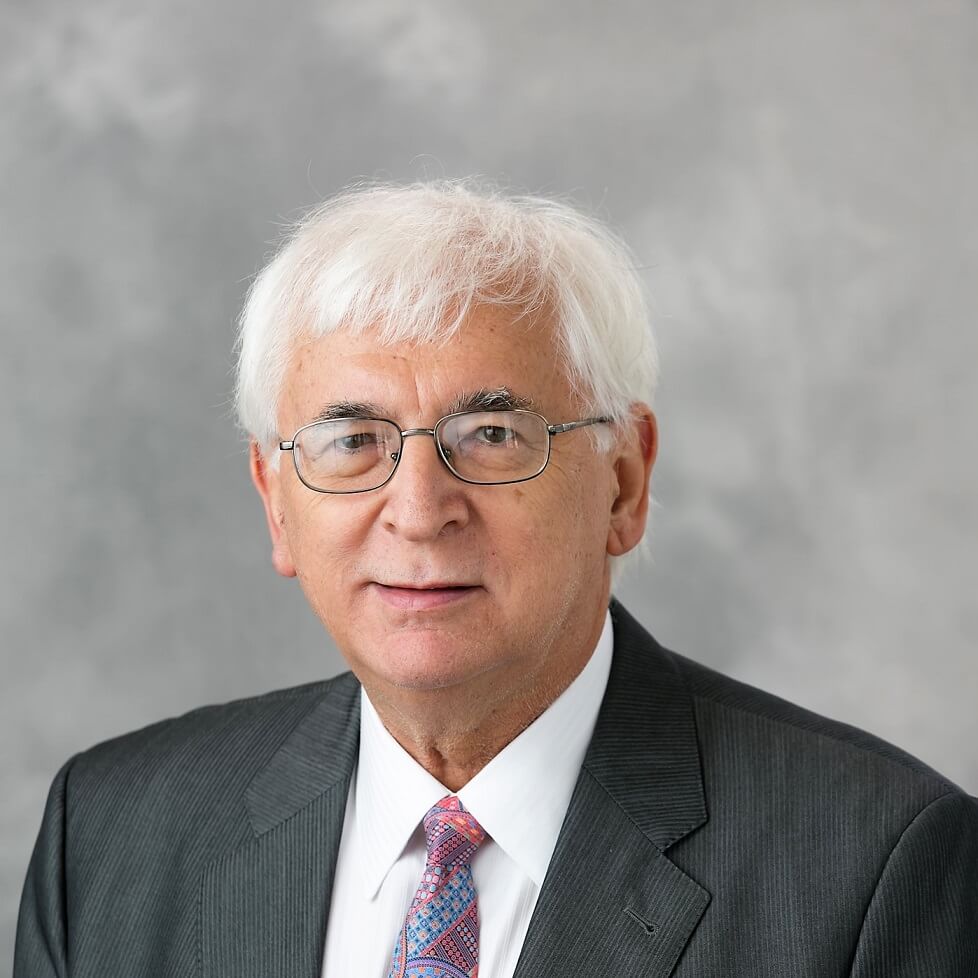 William F. Meiler, MD
Vice-Chairman, Department of Ophthalmology
Cless Family Professor of Ophthalmology
University of Illinois at Chicago
Choosing (and securing) an ophthalmology fellowship

Dr. Mieler is the Cless Family Professor of Ophthalmology, and Vice-Chairman for Education, in the Department of Ophthalmology & Visual Sciences at the University of Illinois at Chicago (UIC), Chicago, IL. He also serves as the Director of Vitreoretinal Fellowship Training. Dr. Mieler recently received the UIC 2016 College of Medicine Faculty of the Year Award. His specialty areas include diseases and surgery of the retina and vitreous, along with ocular oncology.
Dr. Mieler has authored or co-authored 360 scientific papers, 88 book chapters, and 7 textbooks, including The Retina Atlas, 2nd edition (2017), along with presenting 25 named lectures. He is/has been the Principle Investigator or co-Investigator of more than 60 Scientific Grants and Collaborative Studies. He has served the American Board of Ophthalmology (ABO) as a Board Director (1998-2005), Chairman of the Board (2005), as Associate Executive Director (2006), and as Emeritus Director (2006-present). He also served on several committees with the American Board of Medical Specialties (ABMS). Dr. Mieler is also the past President of the Macula Society (2003- 04), and he received the Gass Medal (2013). He has served on the Executive Committees of the Retina Society and the American Society of Retina Specialists (ASRS). In 2011, he was named recipient of the Founders Award by the ASRS. He is a past member of the Pan-American Board of Directors (2001-08), and he has chaired the PAAO Foundation Grants Committee (2006-11). Dr. Mieler has served on the ARVO Board of Trustees (2010-16), representing the Retina section, and was President of ARVO (2014-15). He received the Distinguished Service Award from ARVO (2016). He has served on the Editorial Board of Archives of Ophthalmology, RETINA, and Current Eye Research, and currently serves on the Editorial Board of The Asia Pacific Journal of Ophthalmology, and the American Journal of Ophthalmology Case Reports. He also serves as a scientific reviewer for 34 additional scientific journals. From the American Academy of Ophthalmology (AAO), he has received the Honor Award (1992), the Lifelong Education for the Ophthalmologist Award (2000), the Senior Honor Award (2001), and the Life Achievement Honor Award (2011). He also has served as a member of the AAO Council (2001-08), the EyeNet Editorial Advisory Board (2003-07), and the Chair of the Schepens Award (2007-10). He also has served the AAO as a Media Spokesman, as a member and chair of the CME Advisory Task Force, and as Associate Secretary for the AAO Subspecialty Day programs (2011-15). Most recently, he was elected to serve on the AAO Board of Trustees (2017-20). In the American Ophthalmological Society (AOS), he was elected to serve a member of the Council (2018-21).
---
Table 4
Joyce Tombran-Tink, PhD, FARVO

Professor
Penn State University College of Medicine
Department of Neural and Behavioural Sciences and
Department of Ophthalmology
Maximizing Scientific Achievement
Dr. Joyce Tombran-Tink is a Professor in the Department of Neural and Behavioral Sciences and Ophthalmology at the Penn State College of Medicine since 2007. She received her PhD in cell and molecular biology at the University of Southern California where she discovered Pigment Epithelial Derived factor (PEDF), a neurotrophic serpin in the eye. She was subsequently awarded a National Research Council Fellowship by the National Academy of Sciences followed by a Staff Fellowship at the National Institutes of Health where she served for 7 years. She also served as graduate Lecturer in Cancer Biotechnology at Johns Hopkins University and on the faculty of the Children's National Medical Center, the George Washington University, the University of Missouri, and Yale University in Ophthalmology and Neuroscience Research programs. She is a Gold Fellow and member of the Dowling Society of the Association for Vision and Research in Ophthalmology (ARVO) and has served as a member of the Board of Governors for the ARVO Foundation (AFER). At ARVO she also served on the Women in Vision and Eye Research Leadership (WEAVR) and Auction Committees, the International Members Committee, and the Advocacy committee. She has received many national and international awards for her service and scientific contributions including the Sam and Dora Cohen Memorial Lecture and Award, the Melvin Jones Fellow Award for Humanitarian Services, ENC Outstanding Alumnus Achievement Award, Dan Walter Memorial Award, Honoree and Distinguished Alumni of the Coalition for Christian Colleges and Universities, and the ARVO Fight For Sight Citation Award. Dr. Tombran-Tink has served as a consultant for the Collaborative Research and Development Foundation (CRDF) Global for the past twenty-two years. At CRDF Global she engages in international service sponsored by the US Department of Defense Threat Reduction Agency, the US State and Energy Departments, Ch2m Hill and the International Science and Technology Center to promote global training in capacity building, sustainability, biosafety, bioweapons nonproliferation, bioethics, and zoonotic infectious disease control programs. Her training service extends to many world regions including North Korea, Iraq, Russia, Georgia, Central Asia, Indonesia, Central America and Africa. She has published over 90 peer-reviewed scientific articles and book chapters, served as co-Editor-in-Chief for the Journal of Ocular Biology Diseases and Informatics, Editor for a series of eight Ophthalmology textbooks published by Springer, and is an Editorial Board member of several international scientific Journals. Dr. Tombran-Tink has established strong research collaborations globally which is reflected in her publications. In addition to her full time role as professor at the Penn State College of Medicine for the past ten years, she has been appointed Visiting Professor at the Xian, Henan and Wenzhou Eye Institutes and their associated Medical Schools in China where she engages in collaborative research and student training programs. During her doctoral studies, Dr. Tombran-Tink discovered PEDF in the retina as a major product of the retinal pigment epithelium and elucidated its role in neuroprotection and neurodifferentiation in the normal and diseased eye. She is the lead inventor on several patents for the use of PEDF and PEDF peptide mimetics for neurodegenerative diseases and diabetic complications including diabetic retinopathy and nephropathy. She is the Founder of and Head of Lead Discovery for Skyran Biologics Inc., which focuses on developing small peptide mimetics for ocular diseases and diabetic complications.
---
Table 5
Paul S. Bernstein, MD, PhD
Val A. and Edith D. Green Presidential Professor of Ophthalmology and Visual Sciences
Moran Eye Center
University of Utah School of Medicine
Maximizing Scientific Achievement
Dr. Bernstein joined the faculty of the University of Utah in 1995 where he currently divides his time equally between clinical and basic science retina research and a clinical practice devoted to medical and surgical treatment of disease of the retina and vitreous with special emphasis on macular and retinal degenerations. He is a recognized authority on nutritional biochemistry of the retina in AMD, fluorescence lifetime and Raman imaging of the retina, and the genetic and clinical characterization of MacTel. He currently serves as Director of Clinical Research at the Moran Eye Center and was vice-president of ARVO from 2016-2017.
---
Table 6
Houmam Araj, PhD
Program Director
Lens and Cataract; Oculomotor Systems and Neuro-Ophthalmology; Ocular Pain
National Eye Institute; National Institutes of Health

Funding opportunities for young scientists (government focus)

Dr. Araj is the director of the Lens and Cataract Program; the Oculomotor Systems and Neuro-Ophthalmology Program; as well as the Ocular Pain Program. These research grant portfolios employ cellular, molecular, biochemical and biophysical approaches at a total annual budget of over $60 million. Dr. Araj is also the NEI representative on the CounterACT (Countermeasures Against Chemical Threats) Initiative as well as the NEI representative for conference grants and applications, and Diversity and Re-Entry supplement requests. Between October 2014 and April 2016, Dr. Araj also served as director of the NEI Central Visual Pathways Program/ SAVP.
---
Table 7
Ashok Kumar, PhD
Assistant Professor of Ophthalmology, Anatomy/Cell Biology,
and Immunology and Microbiology
Wayne State University School of Medicine, Detroit, MI
How to Make Yourself Visible

Dr. Kumar served as a member of ARVO MIT committee. Despite running an active research laboratory, he works closely with the director of the Office of Postdoctoral Affairs at Wayne State University (WSU) in developing policies and career development offerings for graduate and postdoctoral trainees. He has an extensive experience in participating on panel discussions related to academic careers and networking strategies. He has been an invited speaker at the Michigan National Postdoctoral Association and symposia organized by local postdoctoral associations. There is an old saying "It's not what you know, it's who you know"
---
Table 8 - SOLD OUT

Julia Busik, PhD
Professor of Physiology
Michigan State University
How to make yourself visible - learning to self advocate
Julia Busik, PhD, is professor of physiology at Michigan State University. She received her BS and MS degrees from Novosibirsk State University, USSR, and PhD from the Graduate University for Advanced Studies, Department of Physiology, Yokohama, Japan. Dr. Busik started research in the area of diabetic complications after joining Michigan State University as a post-doctoral fellow under the guidance of Dr. Douglas Henry. Dr. Busik has published over 50 papers in high profile journals and she is a well-recognized expert on the role of dyslipidemia in the development of diabetic complications. Dr. Busik has received the Carrier Development Award from the Juvenile Diabetes Research Foundation and numerous research awards from National Eye Institute and American Diabetes Association, among other awards. Dr. Busik was trained in the area of lipid metabolism by the leader of the field, Dr. Donald Jump. Realizing that limits in the sensitivity of available analytical methods prevented the development of lipidomic approach using limited retinal material, she started a collaboration with mass spectrometry expert Dr. Gavin Reid with the goal of developing a comprehensive lipidomic profiling approach to identify lipid pathways affected in diabetic retinopathy. This approach was successfully used to identify an important role of several lipid metabolic pathways in the retinas of diabetic animal model. Specifically Dr. Busik and her colleagues determined that downregulation of retinal fatty acid elongation in diabetes leading to pro-inflammatory fatty acid profile changes with a decrease in the most abundant retinal n3 polyunsaturated fatty acid, docosahexaenoic acid (DHA). Moreover, they demonstrated dramatic upregulation of the central enzyme in sphingolipid metabolism, acid sphingomyelinase in the diabetic retina. Correction of diabetes-induced lipid profile changes with DHA supplementation dramatically inhibited activation of acid sphingomyelinase and vascular pathology in diabetic retina. Recently, Dr. Busik started collaboration with Dr. Denis Proshlyakov's laboratory to determine the role of acid sphingomyelinase and increased ceramide production in mitochondrial damage in diabetic retina.
---
Table 9
Falk Schroedl, PhD
Institute of Anatomy
Paracelsus Medizinische Privatuniversität Salzburg
Basic Research in Ophthalmology. Why? How?
Falk Schroedl, PhD received his doctoral degree at University Erlangen-Nuremberg (Germany) and after a short time in clinics, he decided to proceed with basic research, and entered the department of Anatomy at the same university. He gained his specialization in anatomy in the same place and following research projects in Antwerp (Belgium), Rome (Italy) and Boston (USA) he entered the department of Anatomy and the Fuchs Laboratory for Experimental Ophthalmology and Glaucoma Research at Paracelsus Medical University, Salzburg (Austria). His main interest in research is related to the neuroanatomy of the choroid and the association with blood-flow control and development of myopia.
---
Table 10 - SOLD OUT
Miller J. Ogidigben, PhD, FARVO
MSL Regional Director - Eye Care
Allergan Medical Affair
Careers in Industry
Dr. Ogidigben is a medical scientific executive with 20+ years of drug development experience, and strategic clinical trial tactical implementation at three Fortune 500 pharmaceutical companies. Dr. Ogidigben holds 4 patents in ophthalmology and directed two drug discoveries to clinical trials. Dr. Ogidigben is currently director on the Medical Science Liaison (MSL) team within Allergan Medical Affairs, responsible for establishing and maintaining professional relationships with key thought-leaders, to provide regional scientific services as the liaison between industry, medical and scientific research. Dr. Ogidigben served as member of ARVO Science Pillar Steering Committee, Chair Translational Science Working Group, and an ARVO Developing Country Fellowship Program Mentor.
---
Table 11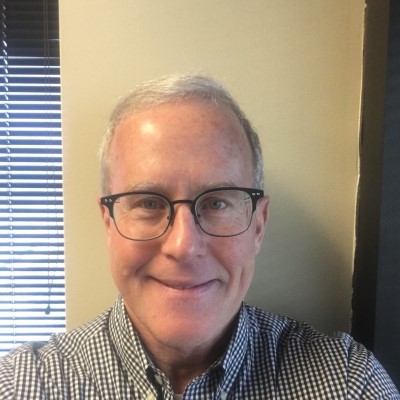 Daniel J.J. Carr, PhD
Professor of Microbiology and Immunology
University of Oklahoma Health Sciences Center
Running a successful research lab
Daniel J.J. Carr, PhD holds the Stanton L. Young chair in Ophthalmology and is Professor of Microbiology and Immunology at the University of Oklahoma Health Sciences Center in Oklahoma City, OK., USA. He has been continuously funded since 1996 with NIH R01 grant awards from NEI, NIAID, and NIMH and has trained over 25 graduate students and postdoctoral fellows with over 140 peer-reviewed publications to date.
---
Table 12

Mark Gillies, MB BS, PhD, FRANZCO
Professor
Clinical Ophthalmology and Eye Health
Central Clinical School
University of Sydney, Australia
Interaction with non-US Pharma
Professor Mark Gillies is a clinician-scientist who is director of research, Save Sight Institute, University of Sydney. The Macula Research Group's (MRG) Clinical Research Unit has conducted several major investigator-initiated randomized clinical trials, including to perform clinical trials on intravitreal injections for any ophthalmic disease. The MRG's Observational Studies Unit has developed internet-based software to track the outcomes of treatment of macular disease. Mark was a founder member and for many years the chair of the Scientific Executive Committee of the MacTel Project. He has interacted extensively with the global offices of the major ophthalmic pharma companies
---
Table 13

Lisa Ostrin, OD, PhD
Assistant Professor
University of Houston
Work life integration

Dr. Lisa Ostrin is currently a tenure-track assistant professor at the University of Houston College of Optometry. Following graduate school in Houston, she held post-doctoral positions at Johns Hopkins Wilmer Eye Institute and Berkeley Optometry School. She holds funding from the NEI. While moving from graduate school through post-doctoral positions and back to Houston as faculty, she and husband, a physician researcher, have had four children. She is an advocate for work-life balance for young scientists.
---
Table 14
Tonia S. Rex, PhD, FARVO
Associate Professor
Associate Director for Research
Department of Ophthalmology and Visual Sciences
Vanderbilt Eye Institute
Work life integration
Dr. Tonia Rex is an associate professor in the Vanderbilt Eye Institute at Vanderbilt University Medical Center where she is also the associate director for Research and the director of Resident Research at the Vanderbilt Eye Institute, and co-director of the Gene and Protein Analysis Module in the Vanderbilt Vision Research Center. Dr. Rex was awarded the Hope for Vision Young Investigator Award, the Shaffer Prize for Innovative Glaucoma Research from the Glaucoma Research Foundation, and the Research to Prevent Blindness Career Development Award. She has served as Chair of the ARVO MIT committee and co-Chair of the ARVO Women's Leadership Development Program. She is funded by the NEI and the DoD to investigate mechanisms and therapeutic strategies in glaucoma and ocular neurotrauma.
---
Table 15
Balamurali K. Ambati, MD, PhD
Professor, Ophthalmology
Director of Cornea Research
University of Utah

Juggling clinical and science in the early years
Balamurali K. Ambati, MD, PhD is Professor of Ophthalmology & Director of Cornea Research at University of Utah. He is a clinician-scientist, conducting research in drug delivery, ocular angiogenesis, and has co-founded iVeena, a start-up focused on developing an implant for drop-free cataract surgery. Dr. Ambati completed his residency at Harvard and fellowship at Duke, and has been in practice for 17 years as a cataract, cornea, and refractive surgeon.
---
Table 16 - SOLD OUT

Adrienne Graves, PhD
Taking charge of advancing your career

Dr. Adrienne Graves is a visual scientist by training and a global industry leader in ophthalmology. As the former CEO of Santen Inc., the US subsidiary of a 130 year old Japanese pharmaceutical company, she successfully established a strong global presence, brought multiple ophthalmic products through development to approval and commercialization, and led global teams through successful acquisitions and partnerships. At Santen, Dr. Graves served as Sr. VP of Worldwide Clinical Development (US, Europe, and Japan) for 7 years and CEO for 8 years. Prior to Santen, she spent 9 years at Alcon, joining as Sr. Scientist to establish Alcon's first Retinal Electrophysiology Laboratory. She progressed through roles of increasing responsibility in R&D, including directing clinical development in multiple therapeutic areas and serving as Director of International Ophthalmology.
Dr. Graves currently serves as an Independent Director on the boards of Ophthotech, Akorn, Nicox S.A., Surface Pharmaceuticals, Oxurion, and Greenbrook TMS Healthcare. She previously held board positions at Encore Vision (2011 - 2017; acquired by Novartis), Envisia Therapeutics (2014 - 2017; assets acquired by Aerie Pharmaceuticals), TearLab Corporation (2005 - 2018), and Aerpio Therapeutics (2012 - 2017). Dr. Graves also serves as Director on the following Foundation Boards: American Society of Cataract and Refractive Surgery (ASCRS) Foundation, Glaucoma Research Foundation, American Academy of Ophthalmology Foundation (Emeritus), Retina Global, Himalayan Cataract Project, and the Foundation Fighting Blindness Retinal Degeneration Fund. She co-founded OWL (Ophthalmic World Leaders) and Glaucoma 360. Dr. Graves received an AB with Honors in Psychology from Brown University, a Ph.D. in Psychobiology/Neuroscience from the University of Michigan, and she completed a Postdoctoral Fellowship in Visual Neuroscience at the University of Paris.
---
Table 17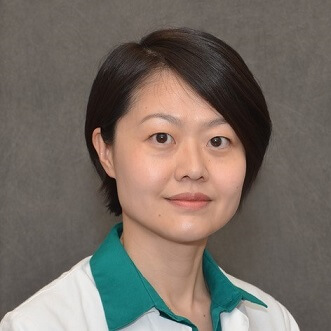 Jia Yin, MD, PhD
Harvard Medical School and Mass. Eye and Ear Infirmary
Taking charge of advancing your career
Jia Yin, MD PhD, is a clinician scientist at Harvard Medical School and Mass Eye and Ear Infirmary. Clinically she specializes in corneal and external diseases, cataract surgery, corneal transplantation, and refractive surgery. Her basic scientific research focuses on the understanding of corneal angiogenesis, innervation, inflammation, and wound healing. Her clinic research focuses on improving the diagnosis and treatment of corneal diseases, limbal stem cell deficiency, dry eye syndrome, and other ocular surface diseases.
---
Table 18 - SOLD OUT
Sunil Chauhan, DVM, PhD
Associate Professor, Dept. of Ophthalmology, Harvard Medical School
Associate Scientist, Schepens Eye Research Institute, MEE
Affiliated Faculty, Harvard Stem Cell Institute
Getting Published: Tips on Writing a Paper
Dr. Chauhan's research interests focus on immunomodulation and regenerative medicine for ocular surface inflammatory disorders. He has authored >80 articles published in Journal of Immunology, Blood, Am J Transplantation, Stem Cell Reports, Stem Cells, IOVS, Ocular Surface and other peer-reviewed journals. Dr. Chauhan is an inventor on five patents and patent applications. His work has led to many important novel findings, including the loss of function of regulatory T cells (Tregs) in corneal transplantation, and involvement of highly pathogenic Th17 cells in the immunopathogenesis of dry eye disease. More recently Dr. Chauhan has focused on utilizing the immunomodulatory and regenerative functions of mesenchymal stem cells (MSCs) to treat ocular surface disorders. His research lab continues investigations on defining the function of immunoregulatory cells, including MSCs, Tregs, and myeloid cells to utilize their therapeutic potential in ocular inflammation.
---
Table 19 - SOLD OUT
P. Michael Iuovone, PhD
Sylvia M. and Frank W. Ferst Professor of Ophthalmology
Director of Vision Research
Departments of Ophthalmology & Pharmacology
Emory University School of Medicine
Getting Published: Tips on Writing a Paper/Effective Communication: Tips for Presenting and Publishing
P. Michael Iuvone, PhD, Professor, FARVO, director of Vision Research, Emory Eye Center. He received a PhD in neuroscience from the University of Florida, did a postdoctoral fellowship at the National Institute of Mental Health, where he began working on retinal biochemistry, and joined the faculty of Emory University in 1978. He has been a member of ARVO since 1980. He has extensive research, speaking, and publishing experience. He has served on the editorial boards of Visual Neuroscience, Journal of Neurochemistry, Neurochemistry International, Experimental Eye Research, and Molecular Vision, and has co-edited a book on Retina and Circadian Rhythms.
---
Table 20 - SOLD OUT
Alon Harris, PhD
Professor
Eugene and Marilyn Glick Eye Institute
Indiana University School of Medicine

Getting Published: Tips on Writing a Paper/Effective Communication: Tips for Presenting and Publishing
Professor Alon Harris is a world expert and leader in the field of ocular blood flow. He is an internationally recognized clinical researcher focusing on glaucoma risk factor assessment, monitoring techniques for structural and functional glaucoma progression, ocular perfusion assessment, glaucoma medications, generic medications, imaging methodologies and population based studies.
Professor Harris founded and established one of the world's leading centers for ocular blood flow and its implications to glaucoma, diabetic retinopathy, age-related macular degeneration and non-arteritic ischemic optic neuropathy at the Indiana University School of Medicine. He has published over 330 peer-reviewed journal articles, 18 books and more than 40 book chapters.
---
Table 21 - SOLD OUT
Reza Dana, MD, MSc, MPH
Claes H. Dohlman Professor of Ophthalmology
Vice Chairman and Assoc Chief of Ophthalmology for Academic Programs
Director, Cornea & Refractive Surgery, Massachusetts Eye & Ear
Director, Harvard-Vision Clinical Scientist Development Program
Senior Scientist, Mass. Eye and Ear
Committee on Immunology, Harvard Medical School
Combining clinical practice, clinical research and basic science - can you do it all?
Reza Dana is the Claes Dohlman Professor of Ophthalmology at Harvard Medical School and Director of the Cornea Service at the Massachusetts Eye and Ear and Vice Chairman of the Harvard Department of Ophthalmology. His contributions to the fields of transplantation, stem cells, angiogenesis, and dry eye disease have led to 470+ publications (h-index = 79) which have been cited >23,000 times. He is recipient of numerous international honors. Apart from his many clinical trainees, Professor Dana has trained more than 115 fellows and students from 34 countries in his laboratory to date.
---
Table 22 - SOLD OUT
Jeffrey Goldberg, MD, PhD
Professor and Chairman of Ophthalmology
Director of the Byers Eye Institute
Stanford University
Combining clinical practice, clinical research and basic science - can you do it all?
Dr. Jeffrey Goldberg is Professor and Chairman of Ophthalmology and Director of the Byers Eye Institute at Stanford University. His clinical effort is focused on patients in need of medical or surgical intervention for glaucoma and other retinal and optic nerve diseases, as well as cataract. His research is directed at neuroprotection and regeneration of retinal ganglion cells and the optic nerve, a major unmet need in glaucoma and other optic neuropathies, and his laboratory is developing novel molecular, stem cell and nanotherapeutics approaches for eye repair.
Dr. Goldberg received his B.S. magna cum laude from Yale University, and his M.D. and Ph.D. from Stanford University where he made significant discoveries about the failure of optic nerve regeneration. He did his clinical training in ophthalmology and then in glaucoma at the Bascom Palmer Eye Institute, and was awarded a fellowship from the Heed Foundation. He was named the 2010 Scientist of the Year by the Hope For Vision foundation, and received the Cogan award from the Association for Research in Vision and Ophthalmology in 2012. He was elected in 2010 to the American Society of Clinical Investigation, an honorary society of physician scientists. He directs an NIH-funded research laboratory and is one of the scientists funded by the National Eye Institute's Audacious Goals Initiative. In addition, he has developed significant expertise with implementing FDA clinical trials for optic nerve neuroprotection and regeneration. His goal is to translate scientific discoveries to patient therapies.
---
Table 23
Diane Bovenkamp, PhD
Vice President, Scientific Affairs
BrightFocus Foundation
How to secure charitable funding

Diane Bovenkamp, PhD, Vice President, Scientific Affairs oversees all of BrightFocus' research programs, serves as the scientific liaison for the organization in local, national, and international forums, and identifies and develops new research initiatives, partnerships, and funding policies consistent with the mission of BrightFocus. Dr. Bovenkamp obtained her PhD in biochemistry from Queen's University in Kingston, Ontario, Canada, completed a postdoctoral fellowship in the Vascular Biology Program at Boston Children's Hospital/Harvard Medical School, and conducted further research at the Johns Hopkins University Bayview Proteomics Center in the division of cardiology at Johns Hopkins School of Medicine in Baltimore, Maryland.
---
Table 24 - SOLD OUT
Neeraj Agarwal, PhD, FARVO
Director, Glaucoma and Optic Neuropathies Program
NEI training officer, National Eye Institute/NIH
How to secure NEI funding
Dr. Agarwal is the training officer in the division of extramural research at NEI. He takes care of the training aspects of the fellows, postdocs, predocs students and junior faculty. Dr. Agarwal will be discussing the Loan Repayment Program (LRP) and various mechanisms of funding grants such as NRSA fellowships, K99/R00, K08, K23, and R01. He encourages physician scientists, including graduate and post-doctoral students, to attend his table.
---
Table 25
Nicholas A. Delamere, PhD
Head, Department of Physiology
University of Arizona
How to secure NEI funding
Nick Delamere is Head of the Department of Physiology. After a Ph.D. degree ('77) from the University of East Anglia in the UK, he spent ~10y at the University of Colorado starting as a postdoc in the Department of Ophthalmology and leaving as Associate Professor. He then spent 20y at the University of Louisville where he made it to full Professor and had several leadership roles including IACUC Chair and graduate program director. He was recruited to UA in 2006 to head the Department of Physiology. The Department has a long history of research achievement and it is a source of pride that medical students, graduate students and undergraduates at the University of Arizona are taught physiology by faculty who are leaders in their field. Interest in physiology is growing and the Physiology Major is one of the most popular science majors at the University. Nick earned recognition for his work on cellular specializations in the eye. His laboratory studies the way Na, K-ATPase works as a sodium ion pump and how it interacts with protein kinases that relay messages and with cell sensors that detect mechanical distortion. Studying these interactions will lead to a better understanding of disease progression in cataract and glaucoma. Nick is a former president of ARVO and ACDP (Association of Chairs of Physiology Departments) and served a stint as Vice President of ISER. In the past he was a member of the NIH Visual Science-A study section and recently served as Chair of the Diseases and Pathology of the Visual System (DPVS) study section. Nick co-founded the journal Current Eye Research and serves on the editorial boards of Investigative Ophthalmology and Visual Science and the Journal of Ocular Pharmacology and Therapeutics. He is co-chair of the Helen Keller Prize committee.
---
Table 26
Pedram Hamrah, MD, FACS
Professor, Department of Ophthalmology
Associate Professor, Department of Bioengineering
Director of Clinical Research
Director, Center for Translational Ocular Immunology
Director, Anterior Segment Imaging, Boston Image Reading Center
Cornea Service, New England Eye Center
Tufts Medical Center
Tufts University School of Medicine
Practical advice for foreign-trained medical professionals
Dr. Pedram Hamrah is a clinician-scientist and Professor of Ophthalmology at Tufts University School of Medicine, where he is Director of Clinical Research and Director of the Center for Translational Ocular Immunology. Dr. Hamrah's research has been supported by nemerous grants from the National Eye Institute, Research to Prevent Blindness, industry and foundation grants. He has authored over 120 peer-reviewed articles, over 40 reviews and book chapters, and has given more than 70 lectures and presentations worldwide. Dr. Hamrah currently serves as the Associate Editor for the journals The Ocular Surface, Translational Vision, Science & Technology, and BMC Ophthalmology, Cornea Section Editor of the journal Eye, Assistant Editor of the journal Ocular Immunology and Inflammation
---
Table 27
Andrew Carkeet, PhD
Senior Lecturer
Faculty of Health,
School - Optometry and Vision Science
Queensland University of Technology
Basic research in ophthalmology. Why? How?
Andrew Carkeet teaches therapeutics and clinical techniques and is Director of Post Graduate Research at the QUT School of Optometry and Vision Science. He conducts fundamental research into physiological optics, visual acuity, and statistics. His research uses clinical instruments and computational techniques investigate the underlying science and mathematics of vision. He has conducted vision research across in Australia, Singapore USA and New Zealand.
---
Table 28 - SOLD OUT
Jennifer R. Chao, MD, PhD
Associate Professor, Ophthalmology
University of Washington
Applying to Ophthalmology Residency Programs
Jennifer R. Chao, MD, PhD is an Associate Professor in Ophthalmology at the University of Washington and has served on the Residency Selection Committee during her time at UW. She completed her internship at Stanford and residency and retinal fellowship at Doheny/USC. Dr. Chao joined the faculty at UW in 2009, and her clinical practice consists of age-related macular degeneration and hereditary retinal degenerations (e.g. retinitis pigmentosa), as well as surgical retinal diseases. Dr. Chao's research group studies inherited retinal degenerations through iPSC disease modeling and examines potential treatment modalities.