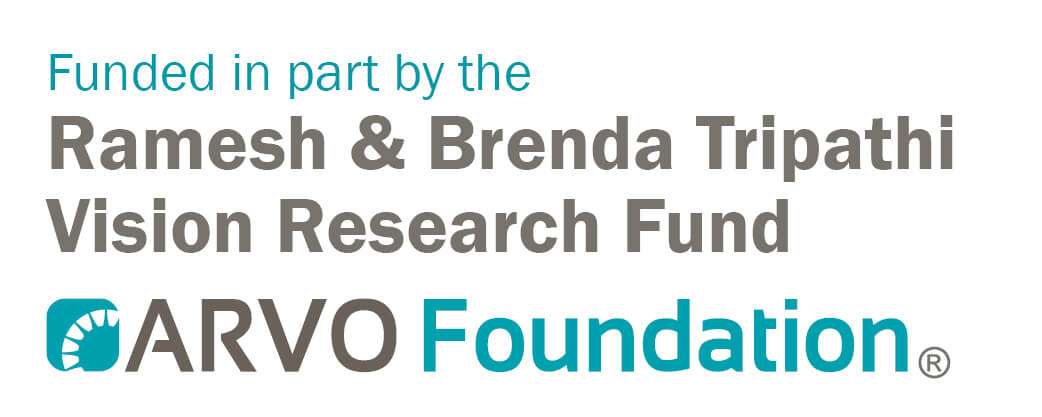 Tuesday, May 5
7 - 8:30am
Baltimore Convention Center, Room 327
Cost $15

Table A

Pratap Challa, MD, MS
Associate Professor of Ophthalmology
Director, Residency Training Program
Glaucoma Service
Duke University School of Medicine

The ins and outs of ophthalmology residency
Pratap Challa has been the residency program director for the Duke University Department of Ophthalmology since 2001. He has helped develop and administer the department's previous K12 program. Challa has also served on resident, fellowship, and medical student admission committees as well as the AAO's Resident Education Committee. He has also mentored numerous medical students, residents, graduate students, and post-docs.
---
Table B


Jacque L. Duncan, MD
Department of Ophthalmology
University of California, San Francisco
Applying to ophthalmology residency programs
Jacque L. Duncan, MD, served on the Residency Selection Committee from 2005-2013, and served as the vice chair for medical student affairs in the ophthalmology department at UCSF from 2010-2017. She completed her internship and residency in ophthalmology at UCSF before going to the University of Pennsylvania to complete a fellowship in medical retina, specializing in inherited retinal degenerations and age-related macular degeneration. Duncan returned to UCSF to join the faculty in 2000. During and since that time, she has developed a retinal degenerations clinic at UCSF and initiated a research program in collaboration with Austin Roorda, PhD, at UC Berkeley School of Optometry, using high-resolution imaging techniques to study cone photoreceptor structure in the eyes of living patients with inherited retinal degenerations.
---
Table C

William F. Meiler, MD
Vice-Chairman, Department of Ophthalmology
Cless Family Professor of Ophthalmology
University of Illinois at Chicago


Applying to ophthalmology fellowship programs
William Mieler is the Cless Family Professor of Ophthalmology, and Vice-Chairman for Education, in the Department of Ophthalmology & Visual Sciences at the University of Illinois at Chicago (UIC), Chicago, IL. He also serves as the Director of Vitreoretinal Fellowship Training. Mieler recently received the UIC 2016 College of Medicine Faculty of the Year Award. His specialty areas include diseases and surgery of the retina and vitreous, along with ocular oncology.
Mieler has authored or co-authored 375 scientific papers, 91 book chapters, and 8 textbooks, including The Retina Atlas, 2nd edition (2017), and Macular Surgery (2020). He has also presented 28 named lectures. He is/has been the Principle Investigator or co-Investigator of more than 60 Scientific Grants and Collaborative Studies. He has served the American Board of Ophthalmology (ABO) as a Board Director (1998-2005), Chairman of the Board (2005), as Associate Executive Director (2006), and as Emeritus Director (2006-present). He also served on several committees with the American Board of Medical Specialties (ABMS). Mieler is also the past President of the Macula Society (2003-04), and he received the Gass Medal (2013). He has served on the Executive Committees of the Retina Society and the American Society of Retina Specialists (ASRS). In 2011, he was named recipient of the Founders Award by the ASRS. He is a past member of the Pan-American Board of Directors (2001-08), and he has chaired the PAAO Foundation Grants Committee (2006-11). Mieler has served on the ARVO Board of Trustees (2010-16), representing the Retina section, and was President of ARVO (2014-15). He received the Distinguished Service Award from ARVO (2016). He has served on the editorial board of Archives of Ophthalmology, RETINA, and Current Eye Research, and currently serves on the editorial board of The Asia Pacific Journal of Ophthalmology, and the American Journal of Ophthalmology Case Reports. He also serves as a scientific reviewer for 40 additional scientific journals. From the American Academy of Ophthalmology (AAO), he has received the Honor Award (1992), the Lifelong Education for the Ophthalmologist Award (2000), the Senior Honor Award (2001), and the Life Achievement Honor Award (2011). He also has served as a member of the AAO Council (2001-08), the EyeNet Editorial Advisory Board (2003-07), and the Chair of the Schepens Award (2007-10). He also has served the AAO as a Media Spokesman, as a member and chair of the CME Advisory Task Force, as a member of the Audit and Finance Committees, and as Associate Secretary for the AAO Subspecialty Day programs (2011-15). Most recently, he was elected to serve on the AAO Board of Trustees (2017-20). In the American Ophthalmological Society (AOS), he was elected to serve a member of the Council (2018-23).
---
Table D

Pedram Hamrah, MD, FACS
Professor, Department of Ophthalmology
Adjunct Professor, Departments of Neuroscience and Bioengineering
Director of Clinical Research
Director, Center for Translational Ocular Immunology
Cornea Service, New England Eye Center
Tufts Medical Center
Tufts University School of Medicine
Maximizing scientific achievement
Pedram Hamrah is a clinician-scientist and Professor of Ophthalmology at Tufts University School of Medicine, where he is Director of Clinical Research and Director of the Center for Translational Ocular Immunology. Hamrah's research has been supported by nemerous grants from the National Eye Institute, Research to Prevent Blindness, industry and foundation grants. He has authored over 120 peer-reviewed articles, over 40 reviews and book chapters, and has given more than 70 lectures and presentations worldwide. Hamrah currently serves as the Associate Editor for the journals The Ocular Surface, Translational Vision, Science & Technology, and BMC Ophthalmology, Cornea Section Editor of the journal Eye, Assistant Editor of the journal Ocular Immunology and Inflammation
---
Table E

Janet Serle, MD
Professor Emeritus of Ophthalmology
Icahn School of Medicine at Mount Sinai
Funding opportunities for young scientists
Janet B. Serle, MD is Professor Emeritus of Ophthalmology at the Icahn School of Medicine at Mount Sinai. For over 20 years Serle was the Director of both the Glaucoma Clinical and Glaucoma Research Fellowships at the Icahn School of Medicine at Mount Sinai. After graduation from Harvard Medical School, she completed a glaucoma research fellowship, a residency in ophthalmology, and a glaucoma clinical fellowship at the Mount Sinai Medical Center, where she was a member of the full-time faculty from 1985 through 2018. Serle received a Senior Honor Award from the American Academy of Ophthalmology, has been Principal Investigator on more than 50 NIH and industry sponsored grants, and published over 80 peer reviewed articles and chapters. Her research is focused on the medical and surgical management of glaucoma. Serle is past President of the New York Glaucoma Society, past President of the NYC chapter of Women in Ophthalmology and is past President of the New York Society for Clinical Ophthalmology.
---
Table F


Julia Busik, PhD
Professor of Physiology
Michigan State University

How to make yourself visible - learning to self advocate
Julia Busik, PhD, is professor of physiology at Michigan State University. She received her BS and MS degrees from Novosibirsk State University, USSR, and PhD from the Graduate University for Advanced Studies, Department of Physiology, Yokohama, Japan. Busik started research in the area of diabetic complications after joining Michigan State University as a post-doctoral fellow under the guidance of Douglas Henry. Busik has published over 50 papers in high profile journals and she is a well-recognized expert on the role of dyslipidemia in the development of diabetic complications. Busik has received the Carrier Development Award from the Juvenile Diabetes Research Foundation and numerous research awards from National Eye Institute and American Diabetes Association, among other awards. Dr. Busik was trained in the area of lipid metabolism by the leader of the field, Dr. Donald Jump. Realizing that limits in the sensitivity of available analytical methods prevented the development of lipidomic approach using limited retinal material, she started a collaboration with mass spectrometry expert Gavin Reid with the goal of developing a comprehensive lipidomic profiling approach to identify lipid pathways affected in diabetic retinopathy. This approach was successfully used to identify an important role of several lipid metabolic pathways in the retinas of diabetic animal model. Specifically, Busik and her colleagues determined that downregulation of retinal fatty acid elongation in diabetes leading to pro-inflammatory fatty acid profile changes with a decrease in the most abundant retinal n3 polyunsaturated fatty acid, docosahexaenoic acid (DHA). Moreover, they demonstrated dramatic upregulation of the central enzyme in sphingolipid metabolism, acid sphingomyelinase in the diabetic retina. Correction of diabetes-induced lipid profile changes with DHA supplementation dramatically inhibited activation of acid sphingomyelinase and vascular pathology in diabetic retina. Recently, Busik started collaboration with Denis Proshlyakov's laboratory to determine the role of acid sphingomyelinase and increased ceramide production in mitochondrial damage in diabetic retina.
---
Table G

| | |
| --- | --- |
| | Adrienne Graves, PhD |
Careers in industry
Adrienne Graves is a visual scientist by training and a global industry leader in ophthalmology. As the former CEO of Santen Inc., the U.S. subsidiary of a 130 year old Japanese pharmaceutical company, she successfully established a strong global presence, brought multiple ophthalmic products through development to approval and commercialization, and led global teams through successful acquisitions and partnerships. At Santen, Graves served as Sr. VP of Worldwide Clinical Development (U.S., Europe and Japan) for 7 years and CEO for 8 years. Prior to Santen, she spent 9 years at Alcon, joining as Sr. Scientist to establish Alcon's first Retinal Electrophysiology Laboratory. She progressed through roles of increasing responsibility in R&D, including directing clinical development in multiple therapeutic areas and serving as Director of International Ophthalmology.

Graves currently serves as an Independent Director on the boards of Iveric Bio, Qlaris Bio, TherOptix, Akorn, Nicox S.A., Surface Pharmaceuticals, Oxurion and Greenbrook TMS Healthcare. She previously held board positions at Encore Vision (2011 - 2017; acquired by Novartis), Envisia Therapeutics (2014 - 2017; assets acquired by Aerie Pharmaceuticals), TearLab Corporation (2005 - 2018), and Aerpio Therapeutics (2012 - 2017). Graves also serves as Director on the following Foundation Boards: American Society of Cataract and Refractive Surgery (ASCRS) Foundation, Glaucoma Research Foundation, American Academy of Ophthalmology Foundation (Emeritus), Retina Global, Himalayan Cataract Project, and the Foundation Fighting Blindness Retinal Degeneration Fund. She co-founded OWL (Ophthalmic World Leaders) and Glaucoma 360. Graves received an AB with Honors in Psychology from Brown University, a PhD in Psychobiology/Neuroscience from the University of Michigan, and she completed a Postdoctoral Fellowship in Visual Neuroscience at the University of Paris.
---
Table H

Daniel J.J. Carr, PhD
Professor of Microbiology and Immunology
University of Oklahoma Health Sciences Center


Running a successful research lab
Daniel J.J. Carr, PhD holds the Stanton L. Young Chair in Ophthalmology and is Professor of Microbiology and Immunology at the University of Oklahoma Health Sciences Center in Oklahoma City, OK., USA. He has been continuously funded since 1996 with NIH R01 grant awards from NEI, NIAID and NIMH and has trained over 25 graduate students and postdoctoral fellows with over 140 peer-reviewed publications to date.
---
Table I

Mark Gillies, MBBS, PhD, FRANZCO
Professor
Clinical Ophthalmology and Eye Health
Central Clinical School
University of Sydney, Australia
Interaction with non-US Pharma for retinal researchers
Professor Mark Gillies is a clinician-scientist who is director of research, Save Sight Institute, University of Sydney. The Macula Research Group's (MRG) Clinical Research Unit has conducted several major investigator-initiated randomized clinical trials, including the first clinical trials on intravitreal injections for any ophthalmic disease. The MRG's Observational Studies Unit has developed internet-based software to track the outcomes of treatment of macular disease. Mark was a founder member and for many years the chair of the Scientific Executive Committee of the MacTel Project. He has interacted extensively with the global offices of the major ophthalmic pharma companies.
---
Table J

Lisa Ostrin, OD, PhD
Assistant Professor
University of Houston
Work life integration

Lisa Ostrin is currently a tenure-track assistant professor at the University of Houston College of Optometry. Following graduate school in Houston, she held post-doctoral positions at Johns Hopkins Wilmer Eye Institute and Berkeley Optometry School. She holds funding from the NEI. While moving from graduate school through post-doctoral positions and back to Houston as faculty, she and husband, a physician researcher, have had four children. She is an advocate for work-life balance for young scientists.
---
Table K

Jia Yin, MD, PhD, MPH
Harvard Medical School
Mass Eye and Ear Infirmary
Juggling clinical responsibilities and science in the early years
Jia Yin, MD PhD, is a clinician scientist at Harvard Medical School and Mass Eye and Ear Infirmary. Clinically she specializes in corneal and external diseases, cataract surgery, corneal transplantation, and refractive surgery. Her basic scientific research focuses on the understanding of corneal angiogenesis, innervation, inflammation, and wound healing. Her clinic research focuses on improving the diagnosis and treatment of corneal diseases, limbal stem cell deficiency, dry eye syndrome, and other ocular surface diseases.
---
Table L

Dimitra Skondra, MD, PhD
Associate Professor of Ophthalmology
Director, J. Terry Ernest Ocular Imaging Center
University of Chicago
Taking charge of advancing your career
Dimitra Skondra MD, PhD is an Associate Professor of Ophthalmology at the University of Chicago and the Director of the J. Terry Ernest Ocular Imaging Center. Skondra is a highly respected, board-certified retina specialist, with a particular focus on the medical and surgical treatment of vitreoretinal diseases and advanced training and expertise in surgical repair of complex diabetic retinal detachments.

In addition to her clinical expertise, Skondra is an active researcher. As a physician-scientist, she is currently engaged in clinical and translational research in age related macular degeneration, diabetes and other retinal diseases. She has established and is leading the Retina Microbiome Team in University of Chicago, a unique multidisciplinary team focusing on the role of gut microbiome in retinal diseases using specialized gnotobiotic animal models combined with clinical microbiome studies. She is a member of the Macula Society, Retina Society, American Society of Retina Specialists, European Vision Eye Research Society, American Academy of Ophthalmology, ARVO and Vitreous Buckle Society and she has been the Ophthalmology Group Leader of Society of Immunotherapy for Cancer since 2017.

Throughout her career, Skondra has received several prestigious awards, including the ARVO Foundation Genentech Translational AMD award, University of Chicago OVS innovation Award, Retina Society Raymond Margherio Award, Harvard /Alcon Clinical Scholar Award, AUPO Research Award, ARVO/Alcon Early Career Clinician Scientist Award, Joslin-Tonseth Research Fellowship Award and the Knights Templar Award.
---
Table M

John S. Penn, PhD
Phyllis G. and William B. Snyder, M.D., Endowed Professor and Vice Chairman, Ophthalmology and Visual Sciences
Associate Dean for Faculty Affairs
Vanderbilt University School of Medicine
Getting published: Tips on writing a paper/effective communication: Tips for presenting and publishing
John S. Penn, received a PhD in molecular biophysics from Florida State University in 1984. He conducted fellowship training at the Cullen Eye Institute of Baylor College of Medicine for two years before joining the faculty there as an assistant professor in 1986. In 1989, Penn was recruited to the Jones Eye Institute at the University of Arkansas for Medical Sciences to become associate professor and founding director of the Arkansas Center for Eye Research. Penn joined the Vanderbilt University Department of Ophthalmology and Visual Sciences as Professor, Vice Chairman and Director of Research in August 1998. At Vanderbilt, Penn also has appointments as Professor in Cell & Developmental Biology, Molecular Physiology & Biophysics, Pharmacology and Neuroscience. In 2009, he was appointed Associate Dean for Faculty Affairs, Vanderbilt University School of Medicine.
Penn's research focuses on the molecular and cellular characterization of retinal vascular inflammation and angiogenesis with emphasis on biomarker identification and development of targeted therapies and novel mechanisms of drug delivery to the eye. He has been recognized for his contributions to eye research with the Dolly Green Scholars Award in 1992, the Lew R. Wasserman Merit Award in 1996 and the Research to Prevent Blindness Senior Scientific Investigator Award in 2005. In 2006, he was awarded the William J. Darby Award for translational research. He has been continuously funded by the National Eye Institute of NIH since 1984 and currently holds three NEI R01 awards as principal investigator. Penn is a former ARVO Trustee (2009-2014) and President of the International Society for Eye Research (2016-2018).
---
Table N

Paul Sternberg, Jr., MD, FARVO
Chair, ARVO Foundation Board of Governors
G. W. Hale Professor and Chair, Vanderbilt Eye Institute
Chief Medical Officer, Vanderbilt Medical Group
Chief Patient Experience Officer, Vanderbilt University Medical Center
Associate Dean for Clinical Affairs, School of Medicine
Building a successful career as a clinician-scientist
Paul Sternberg Jr. is the G. W. Hale Professor of Ophthalmology at the Vanderbilt Eye Institute and chief medical officer and chief patient experience officer at Vanderbilt University Medical Center in Nashville, Tenn. He also serves as associate dean for clinical affairs at the Vanderbilt School of Medicine. He is a clinician-scientist specializing in retina with research studies targeting the pathogenesis of age-related macular degeneration.
---
Table O

Demetrios G. Vavvas, MD, PhD
Monte J. Wallace Ophthalmology Chair in Retina, Massachusetts Eye and Ear
Associate Professor of Ophthalmology, Harvard Medical School
Co-Director, Ocular Regenerative Medicine Institute
Combining clinical practice, clinical research and basic science - can you do it all?
Demetrios G. Vavvas, MD, PhD holds the Monte J. Wallace Ophthalmology Chair in Retina at Massachusetts Eye and Ear, is an Associate Professor of Ophthalmology at Harvard Medical School and Co-Director of the Ocular Regenerative Medicine Institute.
He a busy clinician and surgeon in the field of vitreoretinal diseases and has performed a Phase I/II clinical trial of high dose statins as a potential to reverse high risk features in AMD.

Actively involved in education, has served as chief resident and chief fellow at MEEI receiving the Fellow of the year award for his teaching. He has graduated more than 70 clinical and research fellows and co-directs and organizes the Annual Fellows course tailored for first year US vitreoretinal fellows.

He receives NIH funding and co-directs the Angiogenesis Laboratory studying neuroprotection and regulation of cellular energy status. He holds several patents and has formed a small start-up company around the IP generated from his lab.
---
Table P

Preeti Subramanian, PhD
Director of Scientific Programs, Vision Science
BrightFocus Foundation
How to secure charitable funding
Currently, Preeti Subramanian is the Director of Scientific Programs for Vision Science, overseeing the macular degeneration and glaucoma research programs at BrightFocus Foundation. Before joining BrightFocus, Subramanian was a research scientist at the National Eye Institute (NEI) of the NIH for ten plus years. Subramanian received her PhD in Biochemistry from Virginia Commonwealth University in Richmond, Va., identifying a novel role for bioactive sphingolipid ceramide-1-phosphate (C1P) in mediating inflammation. She completed her postdoctoral training at the NEI, performing investigations on pigment epithelium-derived factor (PEDF), an ocular protein with neurotrophic activity. She continued her research in vision science at the NEI, identifying and studying potential therapeutic agents for diseases involving RPE oxidative stress (e.g., age-related macular degeneration). Subramanian has published more than 15 peer-reviewed articles in prestigious archival journals including Journal of Biological Chemistry and Investigative Ophthalmology of Visual Science.
---
Table Q

Paul S. Bernstein, MD, PhD
Val A. and Edith D. Green Presidential Professor of Ophthalmology and Visual Sciences
Moran Eye Center
University of Utah School of Medicine
How to secure NEI funding
Paul Bernstein joined the faculty of the University of Utah in 1995 where he currently divides his time equally between clinical and basic science retina research and a clinical practice devoted to medical and surgical treatment of disease of the retina and vitreous with special emphasis on macular and retinal degenerations. He is a recognized authority on nutritional biochemistry of the retina in AMD, fluorescence lifetime and Raman imaging of the retina, and the genetic and clinical characterization of MacTel. He currently serves as Director of Clinical Research at the Moran Eye Center and was vice-president of ARVO from 2016-2017.
---
Table R

Jefferson Doyle, MD, PhD, MHS, MA(Oxon)
Assistant Professor in Ophthalmology (Division of Pediatrics) and Genetics
Wilmer Eye Institute
Johns Hopkins University School of Medicine
Practical advice for foreign-trained clinicians
Jefferson Doyle completed medical school at Oxford and Cambridge (UK) and a PhD in genetics at Johns Hopkins. He completed residency at the Wilmer Eye Institute, Johns Hopkins, followed by fellowship in pediatric ophthalmology at Boston Children's Hospital, Harvard Medical School. He returned to Wilmer as Assistant Chief of Service, and joined the fulltime faculty as an Assistant Professor of Ophthalmology in the Division of Pediatric Ophthalmology. He has a joint appointment in Genetics, is currently co-director of the Wilmer Genetic Eye Disease Center, and runs a translational research lab evaluating novel therapeutic strategies for genetic forms of pathological myopia.
---
Table S

Susmit Suvas, PhD
Associate Professor, Department of Ophthalmology, Visual and Anatomical Sciences
Wayne State University School of Medicine
Practical advice for foreign-trained vision scientists
Susmit Suvas, PhD, is an Associate Professor in the Department of Ophthalmology, Visual and Anatomical Sciences at Wayne State University School of Medicine. He received his PhD in Cellular Immunology from Institute of Microbial Technology (IMTech), a research Institute of the Council of Scientific and Industrial Research (CSIR), in INDIA. Dr. Suvas received his post-doctoral training in the area of ocular immunity and immunopathogenesis with Professor Barry Rouse at The University of Tennessee, Knoxville, TN. He has published highly cited manuscripts on ocular viral infection and Foxp3 regulatory T cells. As an independent investigator, his lab focus is to understand and manipulate the pathways that promote chronic inflammation in HSV-1 infected corneas. He is specifically interested in understanding the interaction between peripheral nervous system and immune system, and immunometabolism during chronic inflammation. He has trained several PhD students and postdoctoral fellows. He has received research funding from Midwest eye bank, Eversight, American Federation for aging research, and the National Eye Institute (NEI).
---