The Mallinckrodt Uveitis Research Fellowship provides a one-year research grant in the amount of $45,000 to an early career investigator to study an aspect of uveitis or other inflammatory condition.
The intent of the award is to provide investigators who are early in their careers with an opportunity to explore novel and innovative ideas and to promote the generation of promising preliminary results that may be leveraged to catalyze success in both earning additional, longer-term funding support as well as the authorship of impactful publications and the stimulation of further insights and advances in the ocular inflammation space.
Thanks to Mallinckrodt's support, the ARVO Foundation offers one grant annually to support a well-conceived research project focused on an aspect of uveitis or other inflammatory condition of the eye, including the understanding of the role and interplay of infections and intraocular inflammation.
Applications open July 1 - Sept. 1
View eligibility details and how to apply
2021 Mallinckrodt Uveitis Research Fellowship recipient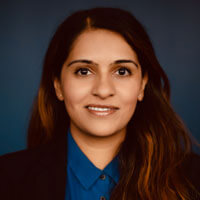 Shilpa Kodati, MD
National Eye Insitute
USA

Biography
Shilpa Kodati, MD is a staff clinician in vitreoretinal surgery and uveitis at the National Eye Institute, National Institutes of Health, Bethesda, Maryland. Dr. Kodati obtained both a Bachelor of Science degree in Immunobiology and a medical degree from Imperial College London School of Medicine in the United Kingdom and subsequently completed an ocular immunology focused post-doctoral research fellowship at Schepens Eye Research Institute, Massachusetts Eye and Ear Infirmary, Harvard Medical School. She completed ophthalmology residency at the University of Pittsburgh Medical Center, a fellowship in ocular immunology and uveitis at the NEI and a vitreoretinal surgical fellowship at the Baylor College of Medicine, Houston. Her research interests include studying mechanisms of autoimmunity in patients with ocular inflammatory diseases and retinal imaging biomarkers in uveitis.

Project title
The effect of immunomodulatory therapy in non-infectious uveitis: A study of immunologic mechanisms

About Dr. Kodati's project
The goal of this study is to learn more about immune mechanisms in non-infectious uveitis. This study will help in further characterizing components of the immune response in uveitis and specifically, the effect of different immunomodulatory treatments on these components. An improved understanding of these immune mechanisms will potentially lead to the identification of biomarkers of inflammation to better assess responses to treatment and guide selection of appropriate therapies to treat patients with this sight-threatening disease.
2020 Mallinckrodt Uveitis Research Fellowship recipient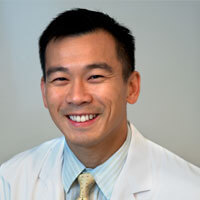 Steven Yeh, MD
Emory Eye Center, Emory University School of Medicine
USA

Biography
Steven Yeh, MD is the M. Louise Simpson Associate Professor in Ophthalmology and specializes in uveitis and vitreoretinal surgery at the Emory Eye Center. After residency training at the Baylor College of Medicine, he completed a uveitis and medical retina fellowship at the National Eye Institute, National Institutes of Health, followed by a vitreoretinal surgery fellowship at the Casey Eye Institute, Oregon Health and Science University. Dr. Yeh has published over 140 scientific articles on infectious diseases of the eye, local and systemic immunotherapy for noninfectious uveitis, and advances in diagnostic imaging for uveitis. More recently, Dr. Yeh has provided care and investigated the spectrum of uveitis in Ebola survivors in the U.S. and West Africa. Yeh is a former Heed Fellow, Ron Michels Fellow, member of American Society of Retina Specialists, Retina Society, Macula Society and American Uveitis Society.

Project title
Pathogenesis of herpetic retinitis: Clinical and immunologic assessment

About Dr. Yeh's project
This research project will evaluate an infectious eye disease that can threaten sight. Herpes virus infections can lead to damage to the retina, but the relationship between viral infection and inflammation (i.e. the body's response to infection) is not understood completely. This project will help us to understand the role of direct viral infection of the retina, as well as the body's response to infection, both of which may lead to sight-threatening consequences. Through an improved understanding of this severe eye infection, we will be able to better identify treatments to prevent vision loss and improve vision in patient's who develop herpes virus infection of the eye.