This prestigious award recognizes young investigators working in areas of translational research. Up to three awards of $12,000 each are presented annually. This award, which was established in 2010, is supported by Pfizer Ophthalmics through the ARVO Foundation.
Nominations open July 1 - Sept. 1
View eligibility details and how to apply
2020 Pfizer Ophthalmics Carl Camras Translational Research Award recipients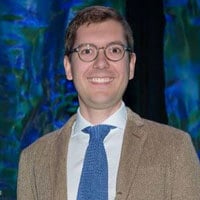 Giulo Ferrari, MD, PhD
San Raffaele Hospital
Italy

About Dr. Ferrari
Giulo Ferrari, MD, PhD is a clinician-scientist at the San Raffaele Hospital focused on improving the treatment of inflammatory ocular surface diseases. As a practicing ophthalmologist, he is specialized in corneal and ocular surface disorders and holds a PhD in Biology and Molecular Pathology. Dr. Ferrari has authored over 100 peer-reviewed publications, including 42 articles and three book chapters, and serves as ad-hoc reviewer for 13 peer-reviewed ophthalmology and immunology journals. Dr. Ferrari has also served as investigator for clinical trials addressing novel treatments of corneal neovascularization and neurotrophic keratopathy. Among his achievements, he has received the first prize for research from the Italian Ophthalmology Society, the Merck-ARVO Innovative Ophthalmology Award and the Point Guard Vision Award.

Dr. Ferrari says, "It is a great honor for me to receive the Pfizer Ophthalmics Carl Camras Translational Research Award. As a clinician-scientist in the ophthalmology field, Dr. Camras is a role model. His seminal discovery of Latanoprost has revolutionized the treatment of glaucoma, and clearly shows the importance of translational research in targeting unmet medical needs." He adds, "This award strongly encourages me to pursue a career in translational medicine, acknowledges the relevance of neuroinflammation in the pathophysiology of ocular surface diseases and the practical therapeutic implications of this mechanism."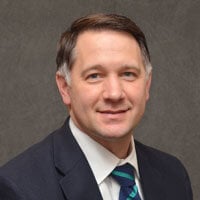 Kevin Edward Houston, OD, MSc
Harvard University School of Medicine
USA

About Dr. Houston
Dr. Houston is a clinician-scientist specializing in low vision rehabilitation engineering which includes the development and clinical trials of devices for visual impairment. Major accomplishments include a magnetic eye wear device which can restore movement to paralyzed eye lids, a smartphone app for tele-rehabilitation assessment of vision problems after stroke and head trauma and development of a therapy protocol for helping patients with stroke and visual field loss adapt to a visual field expansion device. Dr. Houston's work has also led to a better understanding of spatial judgment errors (depth perception) after stroke and their impact on safe walking.

Dr. Houston says, "It is a tremendous honor to receive the 2020 ARVO Foundation/Pfizer Ophthalmics Carl Camras Translational Research Award. The award not only recognizes my dedication and accomplishments, but also that of my mentors, co-investigators, and subjects." He adds, "Thank you for recognizing my accomplishments and I look forward to continuing to introduce new and effective treatments to the clinic."
---
2019 Pfizer Ophthalmics Carl Camras Translational Research Award recipient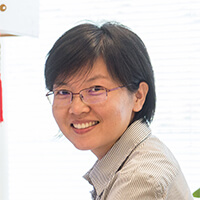 Yali Jia, PhD
Oregon Health & Science University
USA

About Dr. Jia
Yali Jia, PhD is an Associate Professor of Ophthalmology and Biomedical Engineering at the Oregon Health & Science University (OHSU). Dr. Jia earned her PhD in Biomedical Engineering from OHSU in 2010 under the guidance of Dr. Ruikang Wang. Dr. Jia completed her post-doctoral training with Dr. David Huang at Casey Eye Institute in 2013. Dr. Jia is known for her innovations in optical coherence tomographic angiography (OCTA) and the application to eye diseases. She developed split-spectrum amplitude-decorrelation angiography (SSADA), which is a major breakthrough that transitioned OCTA from a purely research technology to the clinic. Her original paper on this subject, published in 2012, has been cited 900 times. She was awarded 3 NIH research project grants that supported the initial works that demonstrated clinical applications of OCTA in retinal diseases. She is the technical leader in Casey Reading Center. Her OCTA reading software (COOL-ART) has been used by several large clinical studies and many international collaborators. She has published more than 100 peer-reviewed journal articles with over 6000 citations. She has co-edited 3 books. Dr. Jia and her team are also pursuing research in other novel OCT technologies including the use of nanoparticles as OCT contrast agents, Doppler OCT to measure retinal blood flow, spectroscopic OCT to measure tissue oxymetry, and the use of artificial intelligence to detect and classify retinal pathologies.

Dr. Jia says of receiving this award, "This award is huge encouragement for me, women scientists and the OCT and OCTA community. I will continue to advance frontiers in my active research program and I believe the future of OCTA will have a major impact on the diagnosis and management of ocular diseases."