Message from the ARVO Foundation Chair
by Paul Sternberg, Jr., MD, FARVO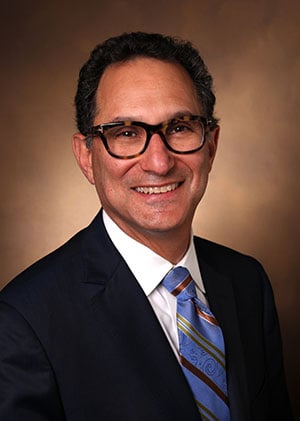 Wow. The ARVO 2019 attendees blew me away.
For the fourth year, the ARVO Foundation challenged ARVO Annual Meeting attendees to give generously to support travel grants during the course of the Meeting. We set a goal of $30,000 for the week -- $15,000 from attendees to be matched with an additional $15,000 challenge gift from longtime ARVO member Steve T. Charles, MD.
Gifts ranging from one dollar to one thousand dollars helped us not just reach – but smash – our goal. Every gift made during the ARVO Meeting was special. We received support from trainees, established leaders and those who have benefitted from the ARVO Foundation's support in the past.
We even heard from a past recipient of an ARVO Foundation travel award from Romania who couldn't attend the Meeting in Vancouver, but still made his gift online. He benefitted from the generosity of others in 2015, and he didn't want to miss the opportunity to contribute – even when he was thousands of miles away.
In total, the ARVO Foundation raised over $42,000 at the ARVO Annual Meeting in Vancouver. These contributions will support travel awards for trainees to attend the ARVO 2020 Meeting in Baltimore.
Thank you to everyone who gives generously to support the ARVO Foundation at the Annual Meeting and at other times throughout the year. I am grateful for your active participation in the ARVO Foundation's mission to support the next generation of eye and vision researchers. As we start thinking about the 2020 Meeting, I welcome any suggestions you might have about how we can engage even more attendees in supporting the ARVO Foundation. Remember that as the donated dollars increase, we will be able to fund even more travel awards in the future!
To share your suggestions, please contact info@arvofoundation.org or call +1.240.221.2950.