President's message
By W. Daniel Stamer, PhD, FARVO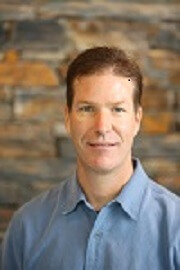 As I am already halfway through my term as the president of ARVO, I am writing to share some exciting things happening at ARVO. First, I thank Immediate Past President Steve Fliesler for leaving ARVO in such good shape. Steve has given decades of service to ARVO through various committees and as a trustee. As president, he oversaw our first Annual Meeting held outside of the U.S., which had nearly 12,000 attendees, the highest international abstract submission count in ARVO's history. I think everyone who was in Vancouver agree – it was a spectacular meeting.
One responsibility of each ARVO president is selecting the theme for the next Annual Meeting. I chose "Sight-Saving Therapeutics" for ARVO 2020, which encompasses our ultimate goal as vision scientists; to identify new treatments, new technologies and new approaches that prevent or treat conditions that affect the eye and vision. For this year's opening keynote, as part of our ARVO/Alcon Keynote Series, I am pleased to welcome Yasmine Belkaid, PhD, Director of the National Institute of Allergy and Infectious Diseases (NIAID) Microbiome program. A National Academy of Sciences Member, Dr. Belkaid's pioneering work explained how the interactions between microbes and their hosts impact immune and inflammatory responses in health in disease, particularly diseases of aging. For the closing keynote, we will welcome a panel of experts to discuss the current and future state of "Cell-based therapies for eye disease." The panel will be moderated by Susan L. Solomon , CEO of the New York Stem Cell Foundation Research Institute. Read more about the keynotes.
Bench to Bedside Meeting
While the ARVO 2019 theme of "From Bench to Bedside and Back" brought out notable dialogue on the benefits of making the journey between the basic and clinical sides of research, the discussions also shed light on how difficult that journey can be. It became clear that our members sought a better understanding of the mechanics of translating ideas into products through commercialization. This led us to create ARVO's new Bench to Bedside (B2B) Meeting. A few highlights from this meeting will include:
Keynote speaker Bill Aulet from MIT Sloan will offer researchers the tools to make this journey through his talk on "Fostering an entrepreneurial spirit."
B2B will also feature "Dolphins in a Shark Tank," a program that will put researchers in front of experienced investors in the eye and vision space who hold invaluable knowledge on how to best market your idea. Stay tuned for more information regarding submitting your pitch to the panel.
Breakfast with the experts includes two 30-minute discussions held by experts in various topics areas.
The meeting will be held on May 1 in Baltimore, Md., two days before the start of ARVO 2020. Registration is open. View the program.
ARVO International
Over the past couple of years, the ARVO board has recognized that with nearly half of our members residing outside of the U.S., we needed a way to increase access of our global membership to ARVO. In 2020, ARVO will launch its first ARVO International meeting taking place in the Pacific Rim location of Honolulu, Hawaii from Oct. 15-18. This meeting, modelled after the Annual Meeting, will take place every 2-3 years with the next locations targeted for Europe and Latin America. Learn more about ARVO International.
EyeFind
During ARVO 2019, EyeFind was launched. This useful and unique resource was developed alongside leadership at the Eye Bank Association of America to give eye researchers better communication and access to eye banks and human ocular tissue for research. The tool is open to the public and is free to use. Thanks to both organizations and to generous donors, ARVO members will soon be able to apply for grants to support studies using human donor eyes for preliminary data, making grant their applications more competitive.
As a friendly reminder, it is membership renewal time. I hope that if you have not yet renewed your ARVO membership for 2020, please do so soon to remain part of the largest eye and vision research community in the world. Also, please note that in our continued effort to be an organization that equally supports every member, our Board of Trustees has approved a new Professional Code of Conduct (PCC). This code is mandatory for all members to accept upon membership renewal. The new PCC is available on ARVO's website.
I look forward to seeing everyone in Baltimore next May. Whether this is your first year with ARVO or year 30 like me, I thank you for being part of our community and for the contributions you make to eye and vision science.
W. Daniel Stamer, PhD, FARVO
ARVO President
Joseph A.C. Wadsworth Professor of Ophthalmology
Professor of Biomedical Engineering
Duke University