Coming to Baltimore in 2020
ARVO's Bench to Bedside (B2B) Meeting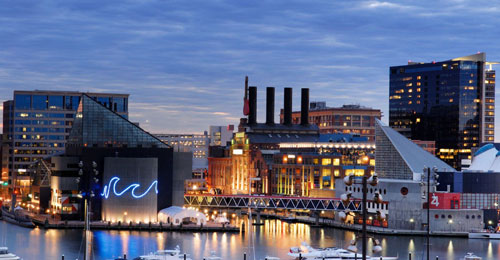 ARVO's Board of Trustees has officially approved a unique program to educate members on how to advance translational ideas to clinically applied products. This program will encourage and foster an innovation mindset amongst ARVO members.
What is the Bench to Bedside (B2B) Meeting?
The new B2B program, which will be geared toward the pipeline's early stage will provide companies with an opportunity to share the trials and tribulations of taking a new discovery to the market with researchers from across the globe. The event will include opportunities for interaction between innovators and venture capitalists, including education on how to obtain funding and enter the beginning and middle phases of clinical trials. Additionally, the program will offer guidance on technology transfer, patents and regulatory concerns.
When will the B2B meeting take place?
The first B2B meeting will take place on Friday, May 1, 2020, in conjunction with the ARVO Annual Meeting in Baltimore, Maryland.
What activities will be part of the B2B program?
The B2B program will include a mix of accepted and invited presentations, "shark-tank"-style pitches to venture capitalists, and other interactive and networking formats. Although a preliminary program format has been identified, we are seeking applications to fill the role of organizing committee to finalize and execute the program in conjunction with ARVO staff.
What is the role of the organizing committee?
The role of the organizing committee for this program includes:
Up to ten organizing committee members will be selected
Participate in planning calls and one face-to-face meeting during ARVO 2019 in Vancouver, Canada
Review and select submission-based speakers and invited speakers
Finalize program including speaker assignments
Work with staff on marketing content efforts and sponsorship solicitation
What are the criteria to join the organizing committee?
In order to qualify for the organizing committee, you must have experience in taking product to market. Additionally, the committee will consist of the following members:
Three innovative researchers/clinician-scientists with preference given to existing ARVO members (3 years). Must hold a recent (5-10 years) licensed patent and/or have a product in the marketplace.
Three industry leaders from a company that has exhibited with or participated in ARVO for at least 3 years. The individual must have demonstrated experience working with Phase I and II clinical trials. Representatives in this category should be from the range of industry — large, medium and start-up companies.
Two venture capitalists with a proven track record of funding vision research.
Two individuals to represent the regulatory processes for eye and vision related drugs or devices (FDA and companies to be considered).
Every effort will be made to achieve a diverse organizing committee and group of speakers (male/female, U.S./non-U.S., etc.)
How can I apply to be a part of the organizing committee for the 2020 B2B meeting?
Applications closed on Monday, February 25. Selection notifications will be sent out by April 1.