2021 Board of Trustees candidates: CO, EY & LE

Cornea Section (CO)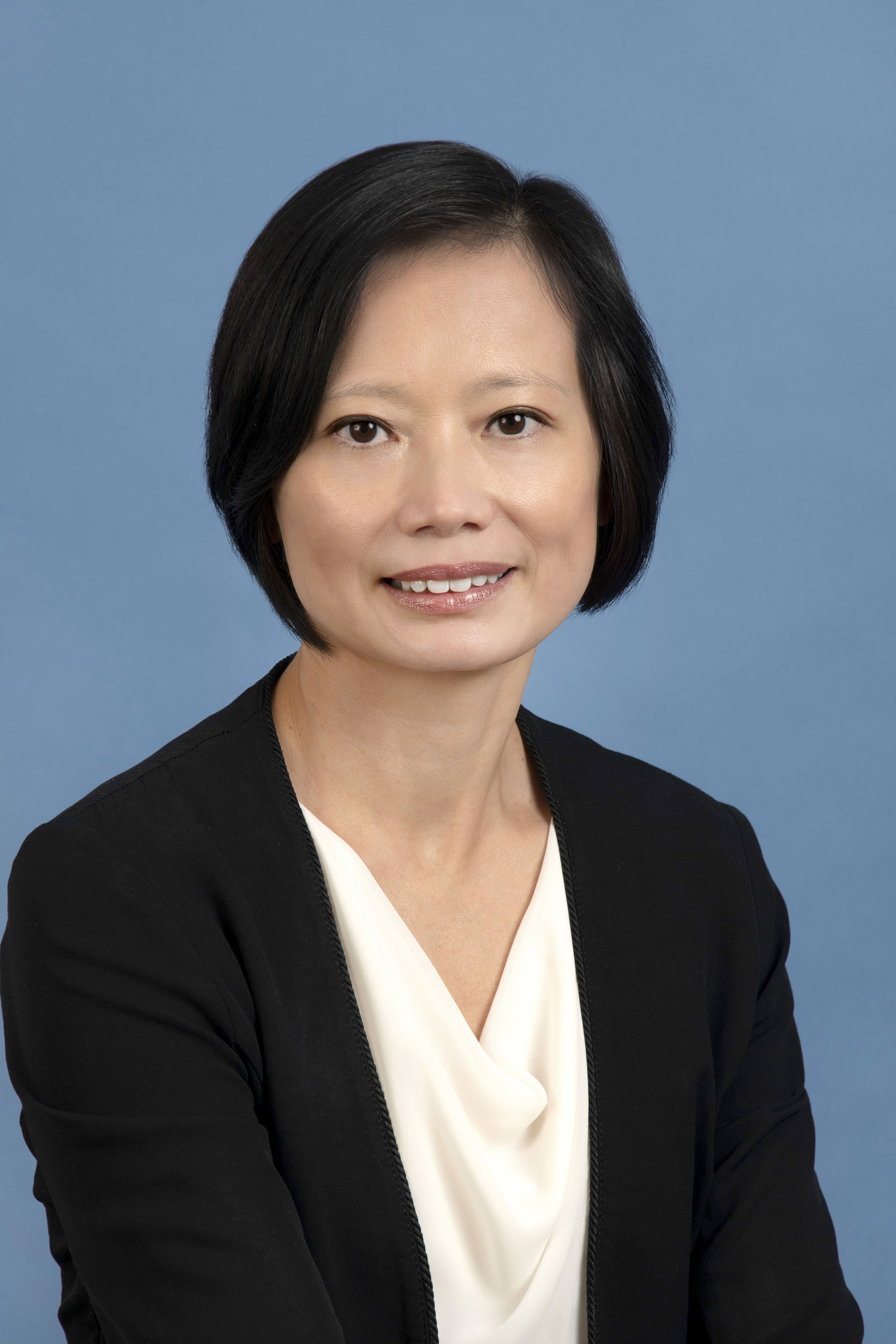 Sophie Deng, MD, PhD - It is my pleasure to nominate Sophie Deng, MD, PhD, to serve on the Board of Trustees of the ARVO Cornea Section. Dr. Deng is a professor, Joan and Jerome Snyder Chair in Cornea Diseases at the Stein Eye Institute, Department of Ophthalmology, University of California, Los Angeles. Dr. Deng is a skilled corneal surgeon and a productive scientist who has made fundamental and significant contributions to the science of cornea and limbal stem cells. Dr. Deng's work on corneal transplantation and limbal stem cell deficiency (LSCD) have raised the standard of care of these patients. Dr. Deng has held several leadership roles. She co-organized the LSCD International Working Group, which established the first global consensus on the definition, classification, diagnosis, staging and management of LSCD. She has served on the AMPC of the ARVO Cornea Section, and is the Scientific Program Chair and a member of the Board of Directors of the Cornea Society. Dr. Deng has been elected as the co-Chair of the 2022 Gordon Research Conference on Cornea and Ocular Surface. Dr. Deng provides valuable services to the scientific community including serving on NEI study sections and editorial board of several journals. Her unique background, expertise and leadership experience make her an excellent candidate representing the Cornea Section for the ARVO Board of Trustees.
Nominated by:
Nick Di Girolamo, BSc, PhD
School of Medical Sciences - Pathology University of New South Wales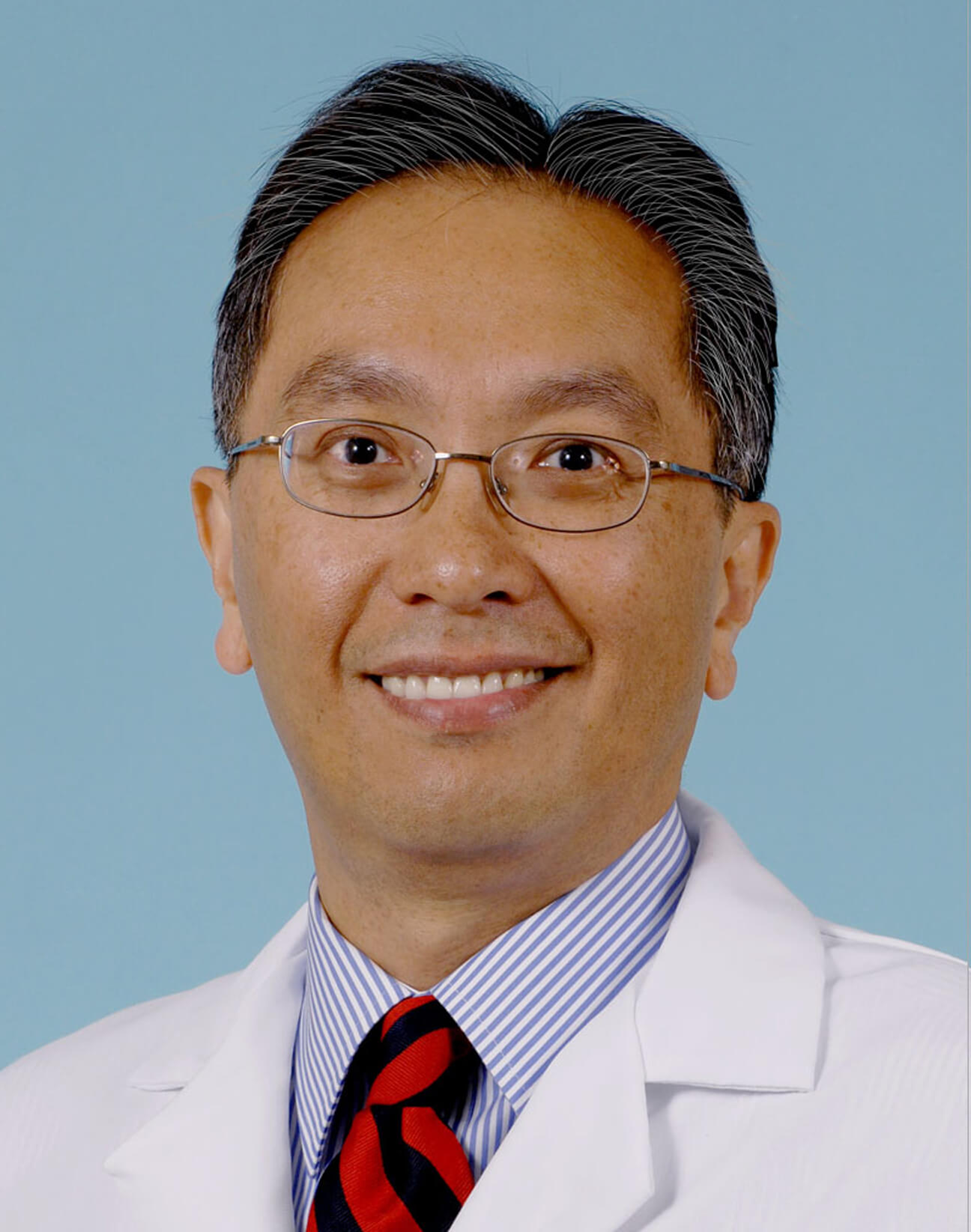 Andrew Huang, MD, PhD — is a clinician-scientist and tenured professor of Ophthalmology and Visual Sciences at Washington University in St. Louis, Mo. He also serves as the associate medical director of the Eye Bank at Mid-America transplant Services in St. Louis. He is a strong advocate for ophthalmic excellence and served on many national and international professional organizations throughout his career. He was a member of the NEI study section 2012-2018 and served as a member of the Medical Devices Advisory Committee of the FDA Ophthalmic Devices Panel 2004-2008 and 2014-2019. He is one of the executive associate editors for the Cornea section of American Journal of Ophthalmology and serves as an editorial board member of Investigative Ophthalmology and Visual Science, Current Eye Research, and the Ocular Surface and Graefe's Archive for Clinical and Experimental Ophthalmology. He has been an active ARVO member since 1985 and elected as a FARVO in 2012 with strong commitments to global eye research and academic outreach.
A dedicated ophthalmic educator, Huang has been awarded the best teaching faculty five times throughout his academic career and is a frequent invited visiting professor or guest speaker for many domestic and international ophthalmic institutions and conventions. He is an avid participant of numerous international ophthalmic missions fostering many international collaborations in delivering ophthalmic care and education.
Huang is a medical graduate from national Taiwan University and received his public health degree from Johns Hopkins University. He completed ophthalmic research fellowships at Mass Eye and Ear Infirmary of Harvard Medical School and at Bascom Palmer Eye Institute of the University of Miami respectively. He then completed his ophthalmology residency and a clinical corneal fellowship at Bascom Palmer. He was a member of the corneal faculty at Bascom Palmer from 1991-2000 and became an endowed faculty member of the Department of Ophthalmology at the University of Minnesota from 2000-2007. His research lab is currently investigating the pathogenesis of Meibomian gland dysfunctions using a transgenic mouse model and the neurotransmission of ocular surface sensation. His other clinical and research interests are ocular surface stem cell biology and gene therapy for protein misfolding of TGFBI-related corneal dystrophies. He has published seminal reports on the use of rose bengal in photodynamic therapy for corneal vascularization (Ophthalmology 1988 PMID: 2459642), the role of limbal stem cell deficiency in corneal conjunctivalization (IOVS 1991, PMID: 1702774), identification of an amyloidogenic region on TGFBIp (FEBS Lett. 2007, PMID: 17207483), the role of FGF in Meibomian gland homeostasis (IOVS 2017, PMID: 28510629), the dichotomy of ocular surface innervation (Nat Med 2018, PMID: 29988128) and the unique nature of corneal cold nociception (Nat Comm 2019, PMID:31831729).
Eye Movements/Starbismus/Amblyopia/Neuro-Ophthalmology Section (EY)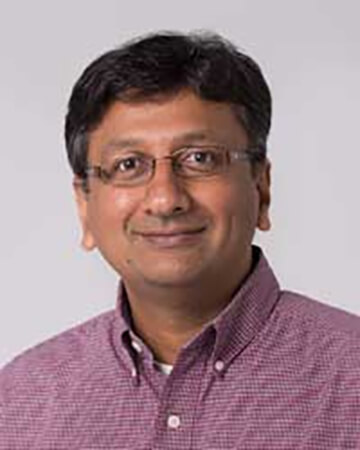 Vallabh Das, PhD — is the Benedict-Pitts Professor and the chairperson in the Department of Basic Sciences in the College of Optometry at the University of Houston. Das is an internationally recognized expert in oculomotor system neuroscience and in the study of strabismus in awake behaving non-human primates. He was trained by two luminaries in the field of oculomotor control of eye movements, doing his PhD with Dr. John Leigh and his postdoctoral work with Dr. Michael Mustari.Very few labs are studying the neural oculomotor circuits in monkeys with strabismus. His work has demonstrated that the brain is critical in maintaining the steady state of strabismus, and when the periphery is perturbed by surgery, for example, his work has demonstrated that the brain drives the eyes back toward the original misalignment. Das has a strong publication record, as well as an excellent history of steady funding from NIH.
In addition to the excellence of his science, he has a good deal of leadership and service experience. His leadership role as a chairperson at the University of Houston and more recently the president-elect of the Faculty Senate of the University of Houston supports the ability of Das to work well with a diversity of individuals as well as consider broad implications for decision making. He served on the ARVO program committee, participated in many study sections for NIH and also does service as a manuscript reviewer and editorial board member. Das has been an ARVO member since 2001. I believe Das will work toward making EY a stronger section, but also work collaboratively with the other trustees and ARVO staff to ensure ARVO's success in the future.
Nominated by:
Linda McLoon, PhD, FARVO
University of Minnesota
EY Trustee (2011-2016)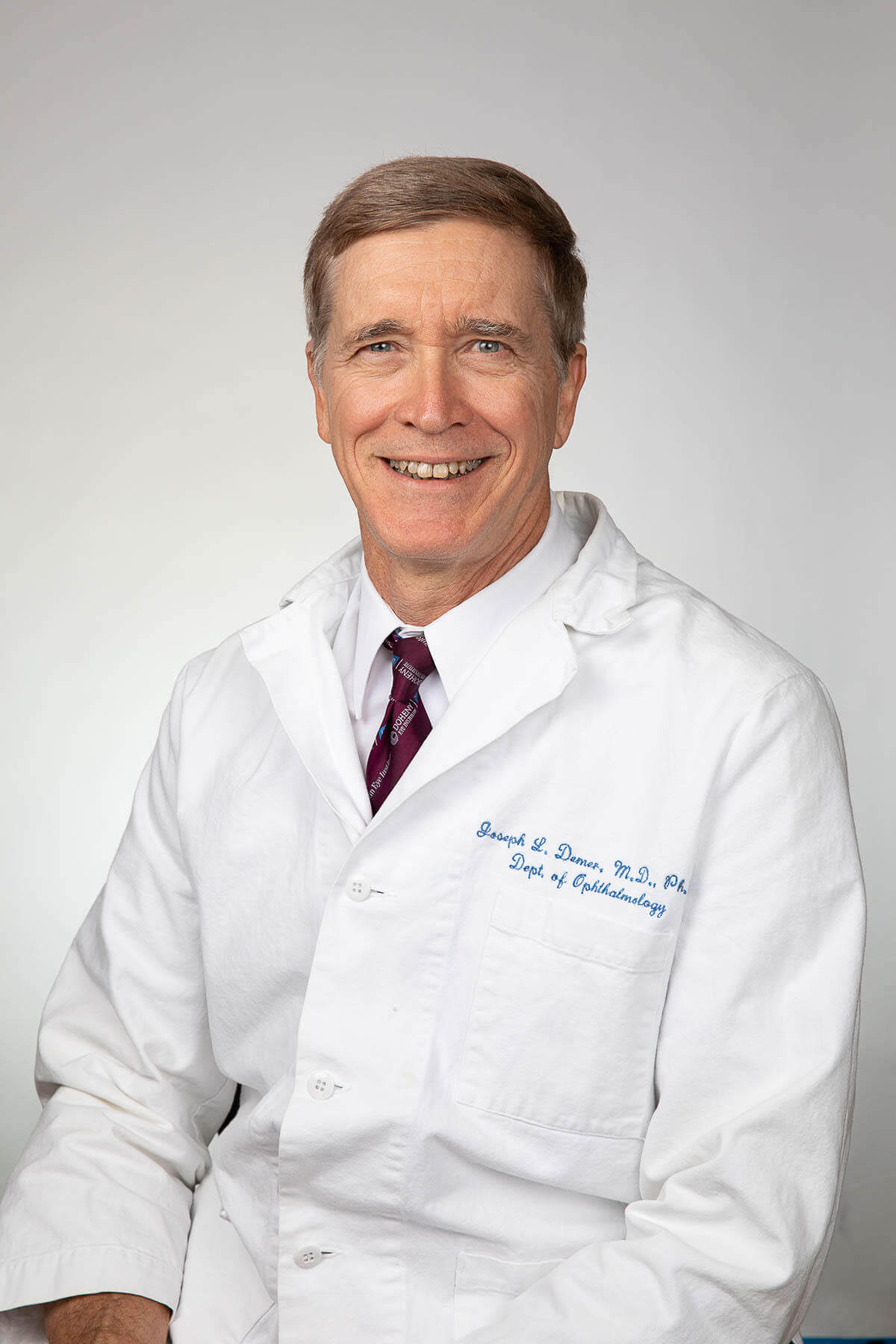 Joseph Demer, MD, PhD - I nominate Joseph L. Demer, MD, PhD, for EY section ARVO Trustee. As an active member of ARVO since 1979, he currently serves on the editorial boards of InvestigativeOphthalmology & Visual Science and Journal of AAPOS, is an editor of Strabismus, and previously served ARVO as EY Program Committee member and double term chair, and Awards Committee member and chair. Joseph Demer is the Arthur Rosenbaum Professor of Pediatric Ophthalmology, and Professor of Neurology at University of California, Los Angeles (UCLA). His own diverse research in orbital anatomy, ocular motor mechanics, strabismus, neural control of eye movements, optic nerve disease, amblyopia and myopia exemplifies his strength as a candidate for Trustee. He has over 300 publications in PubMed. As chief of the Pediatric Ophthalmology and Strabismus Division at UCLA, Dr. Demer understands the vital role that a strong liaison between clinical ophthalmology and basic science plays in fostering new insights. His research laboratories have been funded by the National Eye Institute since 1985 and he is currently supported by two R01 grants dealing with eye movements. Dr. Demer's 25-year role as founding chairman of the EyeSTAR Program at UCLA, where the goal is "to generate leaders in ophthalmology…who are as comfortable at the laboratory bench as in the examining or operating room," demonstrates his strength as an advocate for ARVO's members-in-training and his commitment to ARVO's mission of fostering collaborative interactions among basic and clinical scientists.
Dr. Demer has leadership experience in service to numerous national and international committees, including vice-presidency of the International Strabismological Association that has provided valuable experience for working with ARVO's international membership and meetings. He has been a member of the Knights Templar Eye Foundation Scientific Advisory Board since 2008. Finally, Demer's frequent service on many NIH Study Sections over the past 30 years, as Chair of the Visual Sciences B Study Section, and as Chair of numerous NIH Special Emphasis Panels has given him keen insight into funding mechanisms for research, training, and clinical trials. As ARVO trustee, Joseph Demer will be a strong advocate for federal NIH funding for ophthalmology and vision research.
Nominated by:
Zia Chaudhuri, PhD, FRCS, MS
Lady Hardinge Medical College, University of Delhi
Lens Section (LE)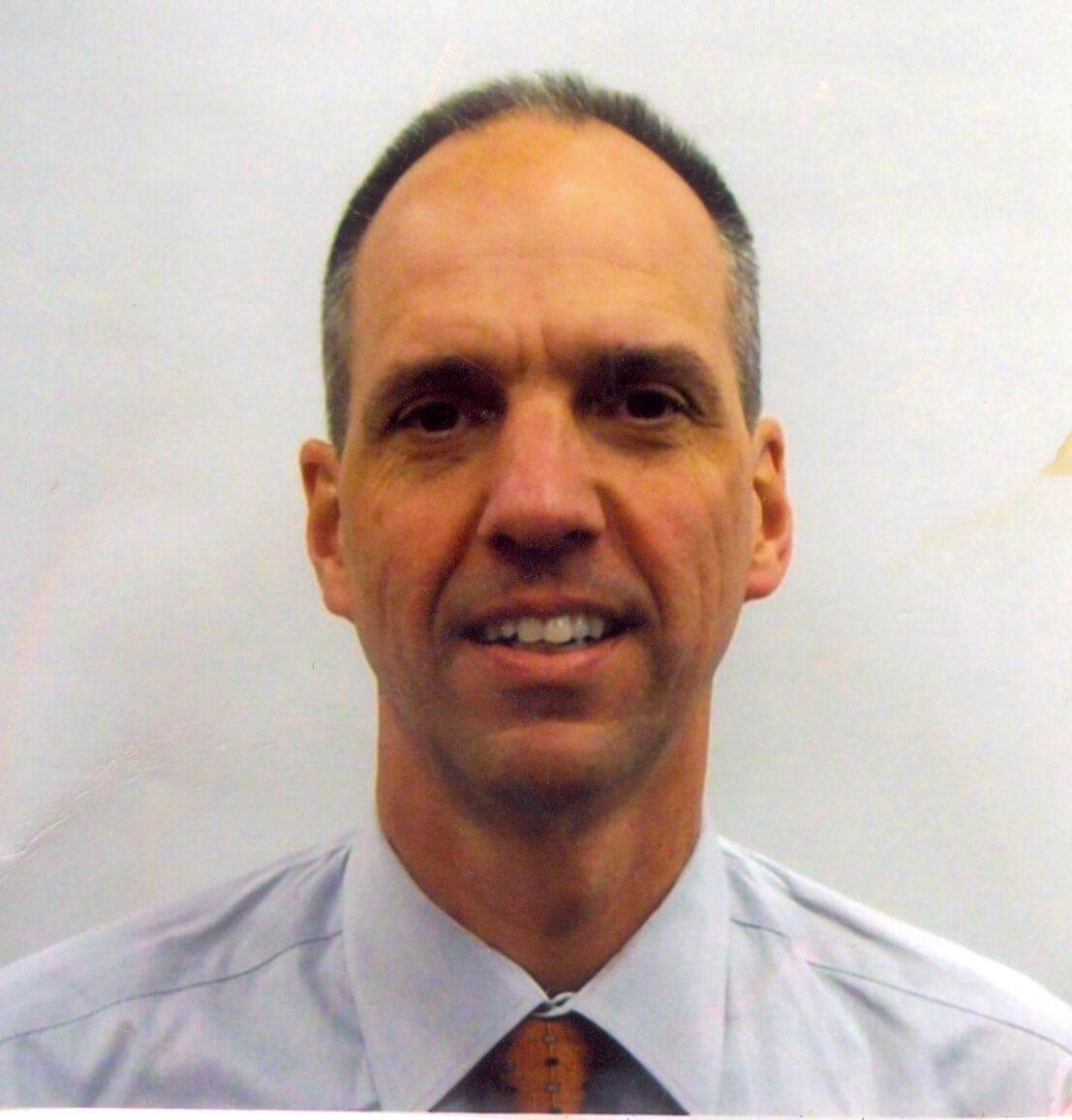 Eric Beyer, MD, PhD - is a physician-scientist who is well qualified to represent the Lens Section as an ARVO trustee. He has been a member of ARVO for more than 20 years and previously served on its publication committee. He has been a vigorous participant in ARVO meetings and the lens portions of ICER and the International Conference on the Lens. He, his trainees, and his collaborators have presented many abstracts at ARVO. He has served as a permanent member of the NIH study section most relevant to the lens (AED, which has since been reorganized).
Beyer's laboratory research focuses on the biology of intercellular communication and its role in maintenance of lens transparency. He has been funded by NIH for these studies since 1990. His research group has made major advances in studies of lens connexin mutants linked to congenital cataracts.
Beyer's clinical, academic and research interests are broad. He was elected to membership in the American Society for Clinical Investigation and as a Fellow of the American Heart Association. He chaired the young investigator award committee for the Society for Pediatric Research. He has served on several medical/research advisory boards. His expertise as a clinician and as a basic science researcher would make him a valuable ARVO trustee.
Beyer has trained a large number of students, fellows, and other researchers in his laboratory and in broader educational programs. He has directed a fellowship program, he is currently PI of an institutional KL2 program, and he is Associate Director for Workforce Development within the University of Chicago Institute for Translational Medicine.
Thus, Beyer is committed to supporting and furthering research on the lens, and he will bring an eclectic perspective to the Trustee position. He will represent the interests of lens researchers and provide strategic direction to ARVO.
Nominated by:
Steven Bassnett, PhD
Ophthalmology and Visual Science Department
Washington University School of Medicine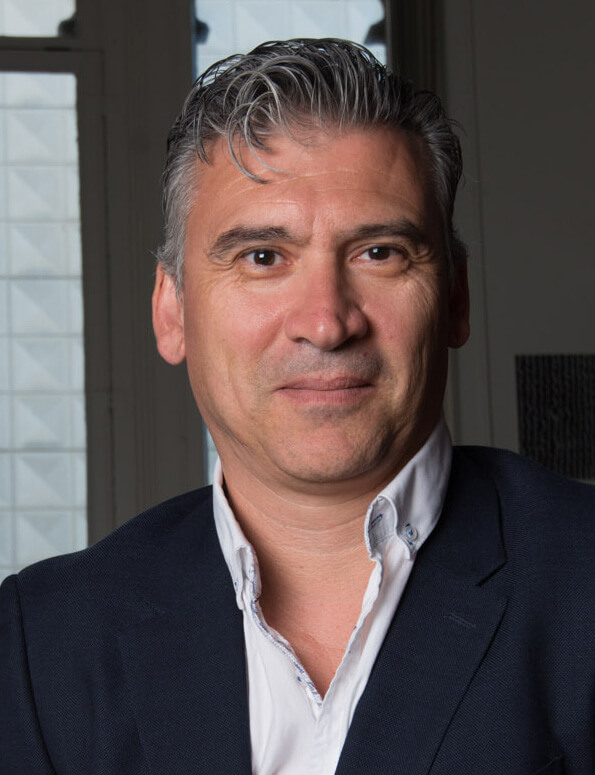 Frank Lovicu, PhD, FARVO - is a professor in the Disciplines of Anatomy and Ophthalmology at The University of Sydney, Australia. He has been active in eye research for over 30 years, researching normal and pathological biology of the lens. He has been an active member of ARVO and the International Society of Eye Research (ISER) since the 1990s. He is well respected in the lens research field and has served the community in different capacities over the years. He has authored over 90 peer reviewed publications, and contributed to four book chapters, as well as edited two ophthalmology (basic and clinical lens research) text books. He has reviewed manuscripts for over 100 different international scientific journals, in ophthalmology and visual sciences, cell and developmental biology and the medical sciences, and is currently serving as an Editor for Experimental Eye Research and Molecular Vision.
His service to the ophthalmology research community extends through his long standing membership and fellowship with ARVO, having served on the International Advisory Committee for Asia-ARVO (2015), membership of the ARVO Meeting Program Committee for Lens (2013-2015), chairing this in 2015, and his more recent role on its Publications committee (2018-2020). He has also recently served in the ARVO mentor program. In addition to this, he has served on the ISER Membership Committee from 2010-2013, chairing the inaugural ISER Communications Committee. This was followed by his elected position to serve as ISER Vice President (Asia-Pacific, 2014-2017), and now on its Executive Council as the elected ISER Secretary (2019-2021). He also remains involved in the ISER International Mentoring Program, and regularly attends the International Conference on the Lens organized by the NFER, who recently bestowed upon him an award for his contribution to cataract research. His active participation and vast knowledge and experience in the international lens and eye community qualifies him for the role of ARVO Trustee.