ARVO 2023
registration open
Abstract/SIG submissions accepted to Jan. 6
ARVO 2023
registration open
Abstract/SIG submissions accepted to Jan. 6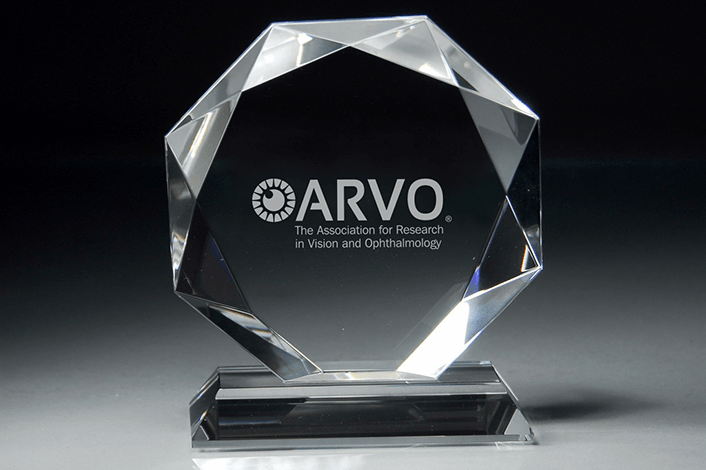 ARVO Achievement Awards
Submit nomination by March 1: Nominate a deserving colleague, or advocate for yourself, for one of these prestigious awards honoring exceptional contributions to ophthalmology and visual science. Nominations are open to all members of the vision research community.
Education/Career Development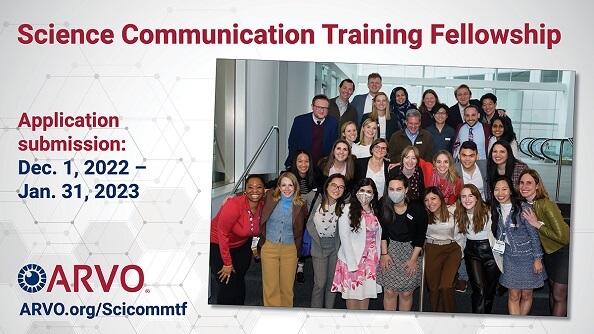 Applications open Dec. 1: Designed for early-career ARVO members, apply for this interactive, one-year Science Communication Training Fellowship to learn how to effectively communicate complex vision research to key stakeholders and improve your science advocacy skills Apply by Jan. 31, 2023.
Donate to support eye and vision research

The ARVO Foundation for Eye Research provides mentorship, career development and funding opportunities to researchers across the globe. Your generosity helps to make all this possible. Please make a gift today to support the future of eye and vision research (donations are tax deductible).