Join or renew your ARVO membership
Be part of the largest network of eye and vision researchers in the world
Explore the latest ARVONews magazine
Welcome to the newest edition of ARVONews — now published in a digital-only format. With the new digital version, you can easily share articles with your colleagues and friends, as well as on social media (choose one of the share buttons located on every web page). Take a moment to browse the Fall 2017 issue and find Trending topic features, Women in Research profiles, Spotlight on members stories and updates on research funded to recipients of the Dr. David L. Epstein and Beckman-Argyros Awards. But don't stop there: Get to know the new ARVO Trustees, including MIT-Trustee, Emily Patterson, PhD. Find advice from your colleagues about using social media to promote your research in the 5 members in 5 minutes article, and learn what the incoming journal editors-in-chief are planning for their respective journals.
Meet the author: Peizeng Yang talks about his work and the importance of scholarly publishing
Peizeng Yang, MD, PhD, has been the corresponding author of 20 articles published in IOVS from 2012 — 2016. His latest article, Association of a PDCD1 Polymorphism With Sympathetic Ophthalmia in Han Chinese, was published in the August 2017 issue. Yang recently talked with ARVO about his work and what scholarly publishing means to him and the field in the Sept. 8 issue of ARVO Insight.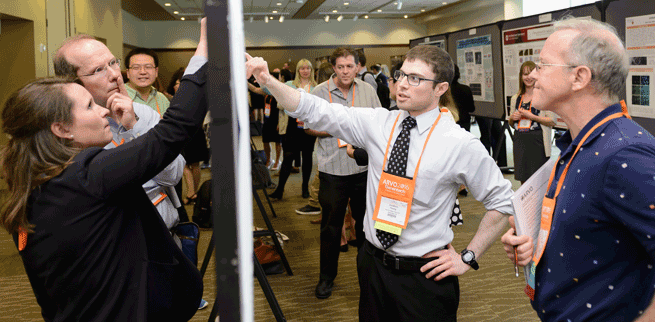 ARVO 2018 abstract and Special Interest Groups (SIG) submission is open Oct. 16 through Dec. 1.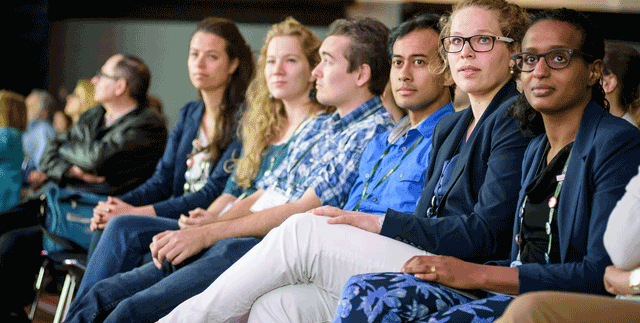 Choose a half-day or full-day course, to be held Saturday, April 28, one day before ARVO 2018.
Save the date for the 2018 ARVO Imaging in the Eye Conference Saturday, April 28, in Honolulu.
Find funding for your research
Search through a database of more than 200 funding opportunities in the ARVO Funding Guide.
Add an event to the Vision Community Calendar
View upcoming events around the world in ARVO's Vision Community Calendar. Add your own event to the listing.