How to use social media as a vision scientist: How to make a brand
Free webinar: Oct. 4 | 6 - 7:30pm ET
Audience: Researchers and clinicians at all career stages, with a special focus on Members-in-training.
Social media is an excellent tool for research visibility and branding. However, the process of establishing and maintaining a social media presence can be overwhelming. This "how to" workshop is aimed at providing researchers with the tools to: set goals and select platforms, manage personal and professional social media identities, create effective content for specific social media platforms, and maintain an established social media presence.
Attendees will leave this session with the ability to:
Develop goals for creating a scientific brand or profile.
Identify a social media platform that meets the goals for scientific branding.
Develop a strategy for managing personal and professional social media presences.
Create effective and appropriate material for the desired social media platform(s).
Outline a plan for maintaining an active presence on a social media platform.
This webinar is hosted by the ARVO Publications Committee. A certificate of attendance will be available to attendees upon request.
---
Organizers and Moderators

Lisa Nivison-Smith, PhD
Researcher
School of Optometry and Vision Science
University of New South Wales

Rebecca Sappington, PhD
Associate Professor and Vice Chair for Research
Wake Forest School of Medicine
---
Speakers
Getting started: Aligning your goals and platforms

Diane Bovenkamp, PhD
Vice President of Scientific Affairs
BrightFocus Foundation
The Social Media Identity: Separation or Combination?

Bryan Jones, PhD
Associate Professor
Dept. of Ophthalmology and Visual Sciences
University of Utah
Creating and up-cycling content for social media: What works and what doesn't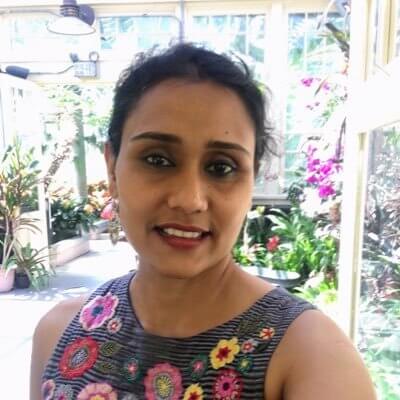 Arathy Kartha, PhD
Assistant Professor
SUNY College of Optometry
Thriving, not just surviving: Strategies for maintaining and evolving your presence

Ashok Kumar, PhD
Associate Professor
Dept. of Ophthalmology, Visual and Anatomical Sciences
Wayne State University School of Medicine