Spotlight on members
ARVO Foundation award lays cornerstone for postdoc's funding future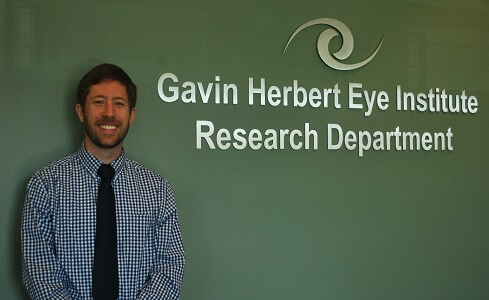 Kevin Schneider, PhD, a postdoctoral researcher at the Gavin Herbert Eye Institute at University of California Irvine, received the ARVO Foundation's Genentech Age-Related Macular Degeneration (AMD) Basic Research Fellowship in 2018. This award provides a $40,000 research grant to an early career researcher with the intent of generating preliminary data that can be leveraged for larger, longer-term funding.
"I began my postdoctoral research career in 2016, and in 2018 my initial funding sources were wearing thin," says Schneider. "This award came at a critical time in my research career, and without the support it provided, my research and my career would not be where they are today."
With a mother who is a nurse and father who is a veterinarian, Schneider has had an interest in science as long as he can remember. As he completed his undergraduate degree in Human Biology at University of California San Diego, he prepared for medical school by working in a research lab and shadowing physicians at a hospital. Schneider couldn't resist the pull of the lab and changed course to pursue a PhD in Biomedical Sciences at University of California Irvine (UC Irvine).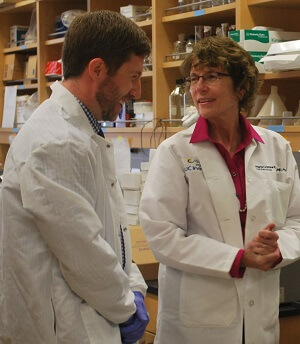 Schneider's graduate work focused on the NFE2L transcription factor regulating oxidative stress in an animal model of diet-induced obesity in the Department of Pathology. As Schneider's lab team learned more about the importance of mitochondria in this model of obesity, they needed a lab that was set up to run bioenergetic studies. Schneider and his colleagues began collaborating with Cristina Kenney, MD, PhD, FARVO, an expert in mitochondria, in the Department of Ophthalmology at UC Irvine.
As Schneider concluded his graduate work in 2016, Kenney invited him to join her lab as a postdoctoral researcher at the Gavin Herbert Eye Institute. The institute took a new postdoc each year and provided a fellowship to do research through the Arnold and Mabel Beckman Fellowship in Retinal Degeneration Research. As his initial fellowship funding ran out, Schneider applied for the Genentech AMD Research Fellowship through the ARVO Foundation and, to his pleasant surprise, he got it. "It was a very happy day," he recalls.
Thanks to the ARVO Foundation funding, Schneider was able to continue his research for the next two years exploring the interplay between mitochondria, microRNA and macular degeneration. True to the award's intent, the data he generated has allowed him to secure additional funding through the 2020 Gavin Herbert Eye Institute Seed Funding grant.
"The Genentech AMD Research Fellowship was the first funding award I received in my postdoctoral career," says Schneider. "It has effectively started me down the path for obtaining consistent research funding."