Advertising and sponsorship opportunities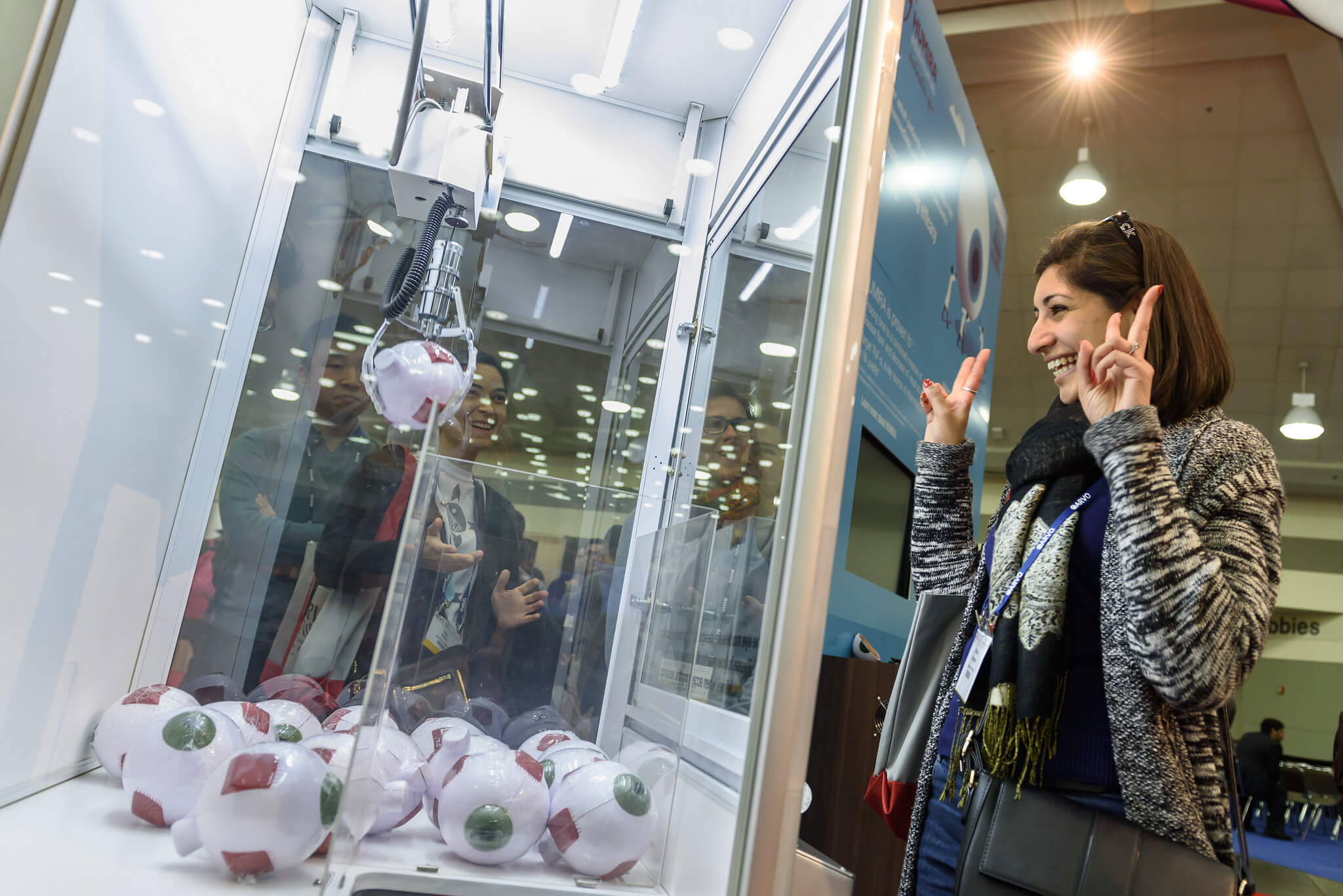 As a supporter of ARVO 2019, you recognize the importance of being in front of ARVO members throughout their meeting experience. With our sponsorship and advertising opportunities, you can maximize your company's brand recognition on and off the trade show floor.
Opportunities exist for organizations of all sizes and budgets. Whether you are looking to increase brand recognition, reinforce your reputation as an industry leader or establish a new business, an ARVO support opportunity can help you achieve your goal.
If you would like to exhibit, please visit our exhibitor information page.


ARVO membership information overview
11,000+ members, with around 45% of our membership residing outside of the U.S.
56% have a PhD, MD or both.
64% have an academic university as their professional focus.
31% say they have professional interest in retina, 14% in cornea and 12% in glaucoma.
10% say their clinical research pertains to age-related macular degeneration, 9% to diabetic retinopathy and 8% to cataracts.


Advertising and sponsorship opportunities at ARVO 2019
ARVO offers a variety of high-impact support and advertising opportunities to promote your brand, expertise, booth and leadership to the 11,000+ attendees throughout the ARVO 2019 Annual Meeting. Opportunities are sold on a first-come, first-served basis and include:
Mobile app and online meeting planner
Banners
Exhibitor Education Lounges
Escalator and window clings
Tote bags
Wifi
Tote bag inserts
Floor and stair riser decals
Aisle number signs
ARVO Pocket Guide (onsite meeting program)
For more information, please view our sponsorship brochure.
Year-round opportunities
Keep the momentum going for your brand beyond the Annual Meeting. Opportunities exist on several ARVO platforms to reach potential customers year-round.
Contact ARVO Sales at 1.703.683.8500 or arvosales@ntpevents.com to create a customized impact and please view our media kit for more information.