Why should you attend ARVO 2019?
Attendance justification toolkit
Obtaining approval to attend any meeting that takes you away from your daily responsibility can be a challenge these days. Show your organization why and how your attendance at the 2019 ARVO Annual Meeting will not only be an investment into your professional development, but also serve to strengthen your research knowledge and benefit your research, lab and/or patients.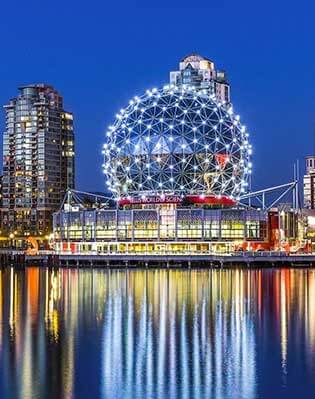 Suggestions
Attending the 2019 ARVO Annual Meeting will be the most cost-effective professional development and learning experience choice you make all year. The volume of new research, idea-sharing and networking that takes place over five days is unmatched in any other setting.
Tips for getting support to attend the ARVO Annual Meeting
Explain in specific terms what you will gain or obtain by attending, and how that will benefit your work, your organization's goals, and the community.


Offer to prepare and deliver a briefing with Q&A to your colleagues and/or the leadership team to share what you learned, so that others will receive the benefits of your attendance, too.


Ask "what is the cost of NOT attending," in terms of both your ability to stay abreast of new research and missing valuable tools, perspectives and relationships that will help you in your day-to-day work and as you plan your future research.


Prepare a plan showing who will cover for you and how critical work will get done while you are attending the Meeting.


Offer to share a room to reduce hotel expenses. Use the Roommate Finder to find a suitable person to share with.


Review the tips on navigating the Meeting on a budget.


Talking Points
Please use or adapt any of the points below, to help you communicate what the ARVO Annual Meeting is and why it is important for you to attend.

What is this Meeting?
The annual gathering of eye and vision researchers from around the globe.


It provides access to new research, educational and professional development programming and networking opportunities for anyone working in the areas of eye and vision research.


Post-Conference Reporting
Commit to your lab/team, etc. up front that you will prepare and share a Meeting report with the team. A Meeting report of one to three pages conveys key information about the Meeting to people who did not attend, and ensures that you will transmit its value effectively to your organization.
Examples of information you might include in the report
Keynote session highlights


Highlights from specific talks or posters you attended


Networking event take-aways (new contacts, why they are important, who will follow up and when)


Information about products and services, gathered from conversations with vendors in the exhibit hall


Research ideas picked up or thought up while at the Meeting


Consider working on the trip report while at the Meeting or during your travel home. This is when the information is freshest in your mind, so it makes the report much easier to write and quicker to deliver.