Join your friends and colleagues for a very special evening of drinks, dinner and fun as we kick off the ARVO week with a celebration to benefit the ARVO Foundation.
Over 500 guests gather the Saturday evening before the ARVO meeting begins to honor the individuals and organizations who have shown dedication to the ARVO Foundation and its mission. The Gala is the ARVO Foundation's largest fundraising event of the year.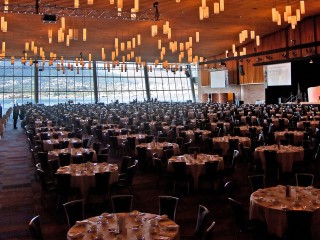 Saturday, April 27, 2019
6:30pm
Vancouver Convention Centre
Vancouver, BC, Canada
Tickets and sponsorships sell out every year! Don't miss your chance to join the fun while supporting the next generation of vision scientists through the ARVO Foundation.
Tickets will go on sale in September. In inquire early about purchasing a table or other sponsorship, please contact info@arvofoundation.org.