The ARVO 2020 Annual Meeting and the 2020 ARVO Foundation Gala have been canceled. Communication will be forthcoming to sponsors and ticketholders regarding options related to payments. Thank you for your patience.

The recognition of the 2020 ARVO Foundation Honorees and new Dowling Society members will be deferred to the ARVO 2021 Annual Meeting in San Francisco.
At the ARVO Foundation Gala, friends and colleagues come together for a very special evening of drinks, dinner and fun to kick off the ARVO Annual Meeting week with a celebration to benefit the ARVO Foundation.
Guests gather the Saturday evening before the ARVO meeting begins to honor the individuals and organizations who have shown dedication to the ARVO Foundation and its mission. The Gala is the ARVO Foundation's largest fundraising event of the year.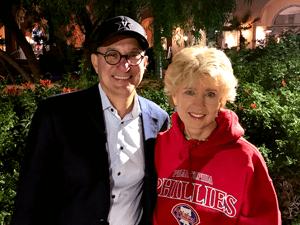 Details for 2021 will be announced at a later date.
Attire: Anything goes! Many Gala attendees choose business casual attire, but we encourage and welcome guests to feel free to accessorize according to the selected theme for the evening.
Program and celebration
The ARVO Foundation will honor the 2020 ARVO Foundation Honorees and new members of the Dowling Society.
The 2020 ARVO Foundation Honorees are:
Cheryl M. Craft, PhD, FARVO
Calvin Pang, DPhil, FARVO
Al Sommer, MHS, MD
National Eye Institute