Tuesday, May 3
6 - 7pm MT
Colorado Convention Center, Four Seasons Ballroom 2/4
Everyone is welcome to attend the 2022 Women in Eye and Vision Research (WEAVR) Event that will be held at the ARVO 2022 Annual Meeting in Denver, Colo. The evening event will feature guest speaker Kimberly Muller, Esq., light foods, beverages, and networking with your colleagues.
Tickets per person are:
$50 regular members
$25 members-in-training
*Tickets can be purchased when you register for the Annual Meeting. Follow these instructions to add tickets to your new/existing registration.
---
Kimberly Muller, Esq.
Executive Director, CU Innovations
University of Colorado Anschutz Medical Campus
Women in Leadership: Driving Transformation Through Innovation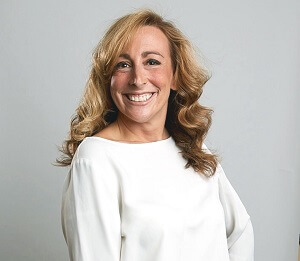 Ms. Muller's business development responsibilities include investing, company creation, innovation management, forming key strategic industry partnerships, and licensing. Large-scale industry collaborations have been established in areas such as AI and drug development. She also manages several funds, including an innovation grant fund, and a $50 million venture fund.

Muller joined the University of Colorado from Yale University, where she was formerly the Deputy Director of the Yale Entrepreneurial Institute (YEI) and managed New Ventures in the Office of Cooperative Research. During her tenure, Yale's Office of Cooperative Research started more than 70 new ventures that have raised over $5 billion in investor capital.

Prior to that, Kimberly started and sold companies in the biotech, tech and clean energy fields, such as Curagen Corporation (acquired by Celldex Therapeutics), 454 Life Science (acquired by Roche) and Arbor Fuel, a biofuel company that utilized recombinant microorganisms for the production of ethanol and butanol. Muller began her career in New York as a patent attorney for Chadbourne and Parke, LLP.
Event proceeds
All proceeds from the WEAVR Event support women in the visual sciences. Funds raised support travel grants and Developing Country Eye Researcher Travel Fellowships for female scientists to attend the ARVO Annual Meeting. Proceeds also underwrite the Women's Leadership Development Program.
Sponsorships are on sale now! Learn more