ARVO Foundation for Eye Research
Investing in eye and vision scientists
Join the Legacy Society
Make ARVO part of your scientific legacy by including the ARVO Foundation in your estate plans
Grant funding for human eye tissue
Supplementary funding now available for researchers in need of human eye tissue
Announcing a new award for underreprested minorities
We've launched a $100,000 Genentech Career Development Award for Underrepresented Emerging Vision Scientists
Thank you to everyone who donated to the Matching Gift Campaign during the 2021 Annual Meeting. Gifts were doubled up to $20,201 thanks to the generosity of ARVO member Erik van Kuijk and his wife, Virginia van Kuijk Brooke.
ARVO Foundation Travel Grants
The ARVO Foundation supports over 185 travel grants that allow young researchers to attend the ARVO Annual Meeting to present their work while building their confidence, presentation skills and professional network. Many are named in memory or in honor of pioneers in the vision research community.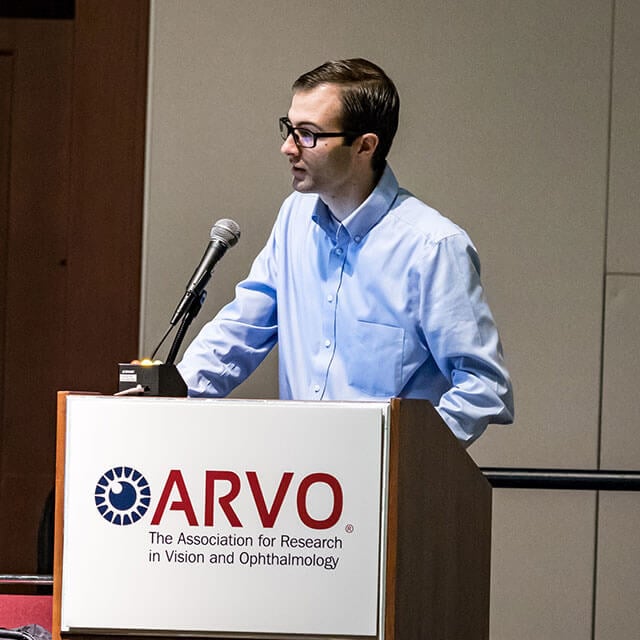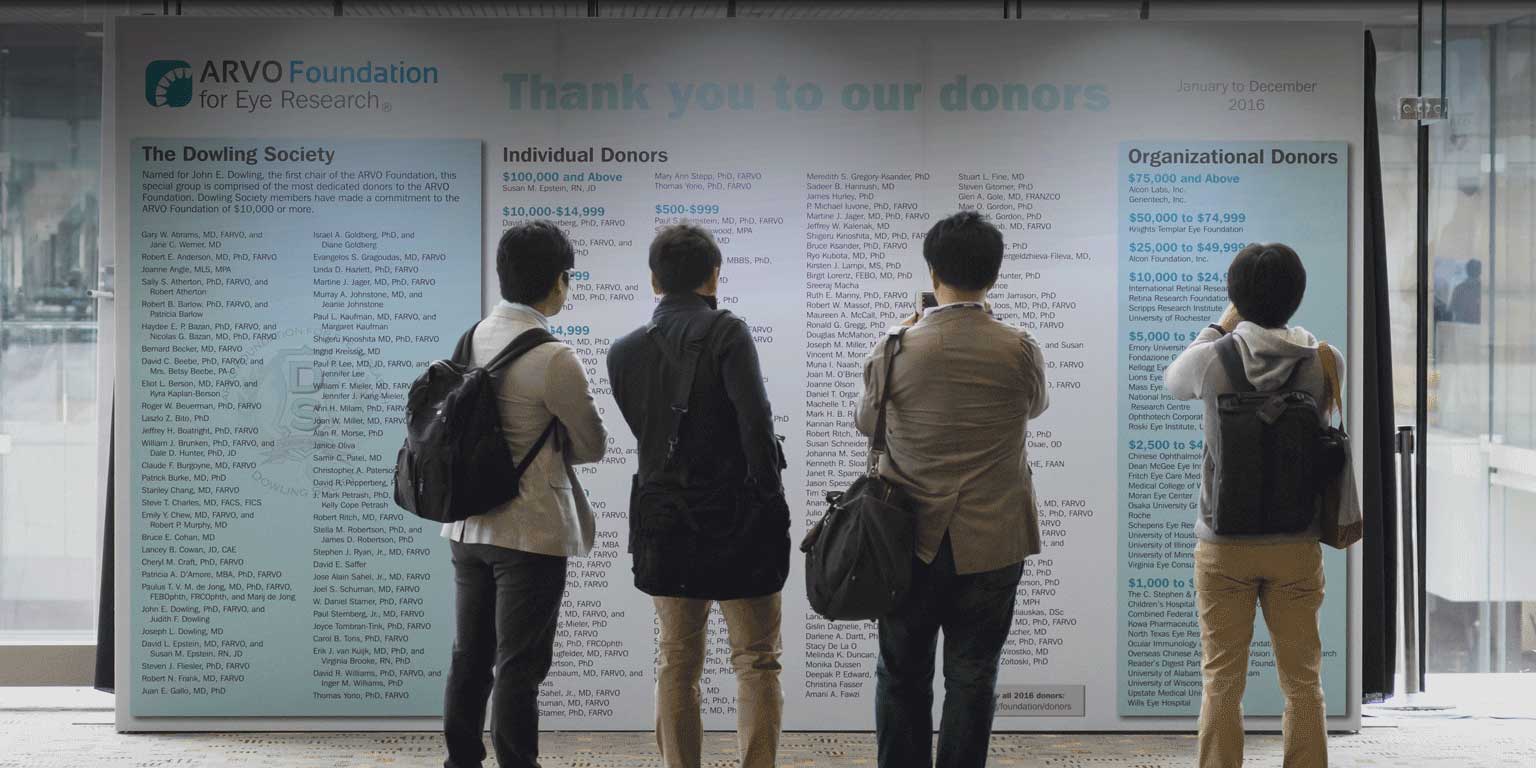 Gifts to the ARVO Foundation help to provide mentorship, careerdevelopment and funding opportunities to researchers across the globe. Please donate today to support the future of eye and vision research (gifts are tax deductible).

}