ARVO Foundation for Eye Research
Investing in eye and vision scientists
Purchase a Foundation Gala/ WEAVR Luncheon table
Purchase a Gold or Silver Table sponsorship to reserve a table of 10 for your group at the 2024 Gala or WEAVR Luncheon
Invest in the next generation of eye and vision scientists by making a donation today. Gifts are tax deductible.
Over 130 members of the ARVO community have joined the prestigious Dowling Society thanks to their significant support for eye and vision research. Find out how you can join this special group of donors.
ARVO Foundation Travel Grants
The ARVO Foundation supports over 185 travel grants that allow young researchers to attend the ARVO Annual Meeting to present their work while building their confidence, presentation skills and professional network. Many are named in memory or in honor of pioneers in the vision research community.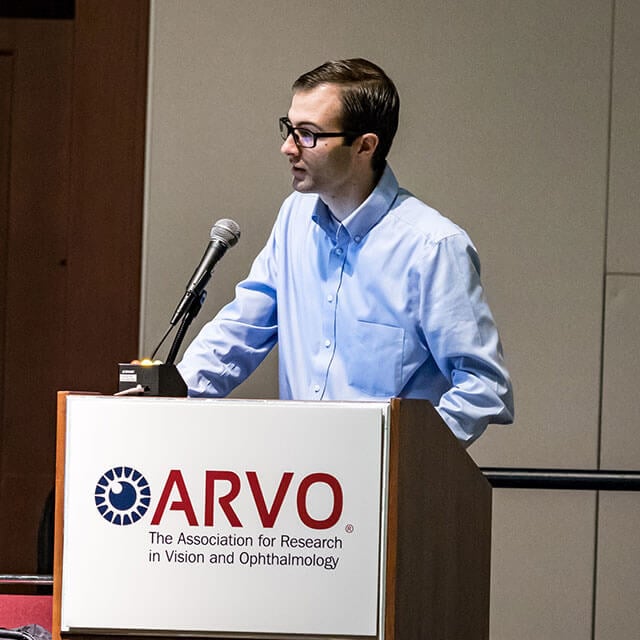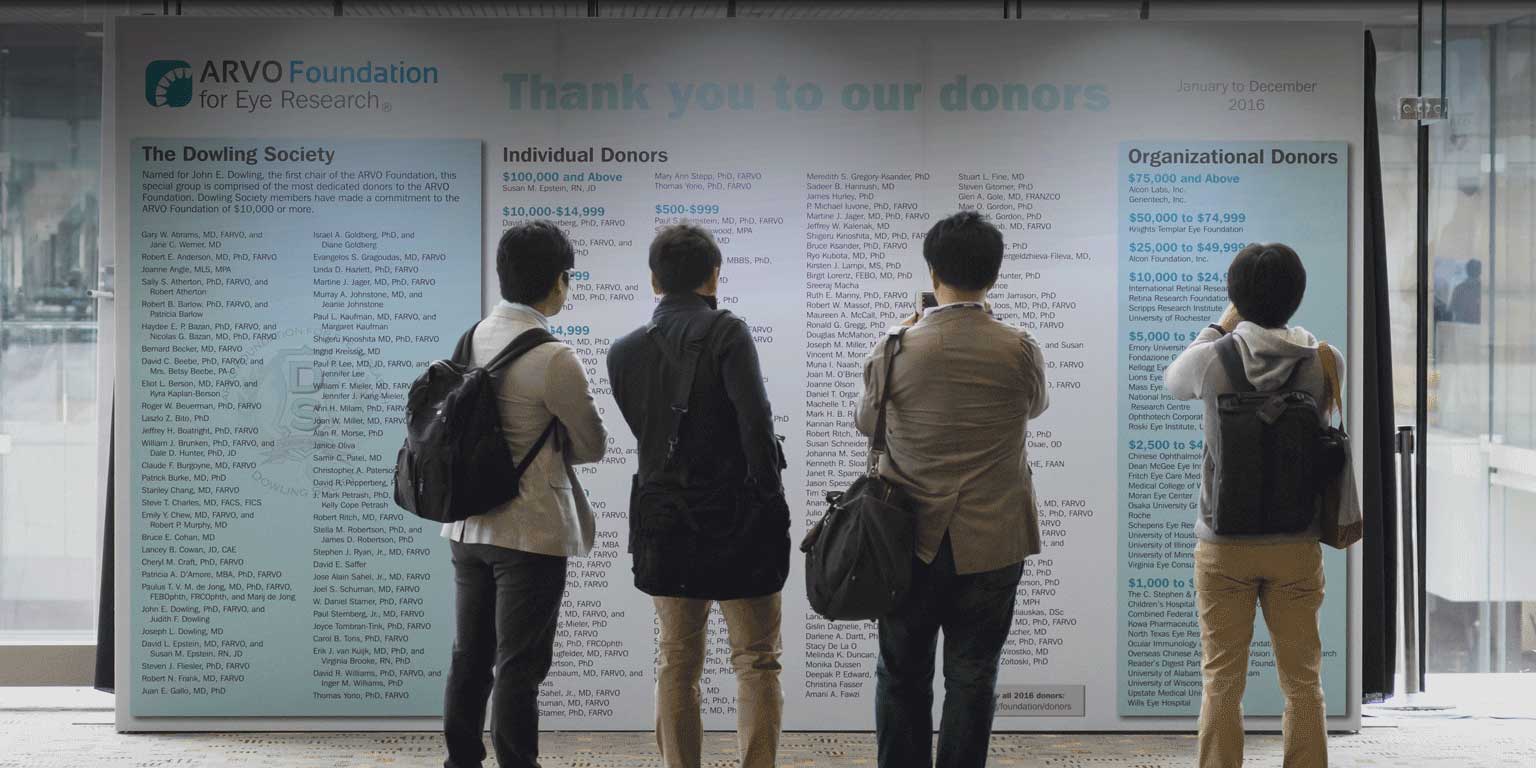 Gifts to the ARVO Foundation help to provide mentorship, career development and funding opportunities to researchers across the globe. Please donate today to support the future of eye and vision research (gifts are tax deductible).

}