The Bert M. Glaser, MD Award for Innovative Research in Retina is given annually to an early-career clinician-scientist or basic scientist in recognition of the discovery of a drug or technique, or of the understanding of a mechanism of disease, that is novel and has profoundly changed our understanding or treatment of a retinal disease or condition.
The recipient will receive a $10,000 award to further his or her research. The first award was given in 2019.
Applications open July 1 - Sept. 1
View eligibility details and how to apply
2021 Bert M. Glaser, MD Award for Innovative Research in Retina recipient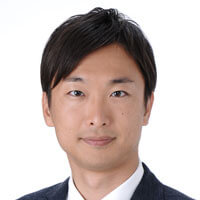 Yohei Tomita, MD, PhD
Boston Children's Hospital/Harvard Medical School
USA

Biography
Yohei Tomita, MD PhD, is a senior staff scientist in the Ophthalmology Department, Boston Children's Hospital, a Harvard Medical School associate, and a visiting instructor in the Ophthalmology Department, Keio University School of Medicine. Dr. Tomita completed his MD at Shimane University in Shimane, Japan, and his ophthalmology residency, retinal fellowship, and PhD at Keio University School of Medicine in Tokyo. He joined Boston Children's Hospital, and Harvard Medical School, as a research fellow. He is the recipient of the Young Investigator Award (2020) from the Japan Ophthalmological Society as well as the Young Investigator Grant (2020) from the Alcon Research Institute. He is a review editor for Frontiers in Immunology (the Autoimmune and Autoinflammatory Disorders section) and a member of the review board for Journal of Clinical Medicine. In addition, he is organizing a special issue "Retinal Disease and Metabolism" as an editor of Life.

About Dr. Tomita's research
Dr. Tomita is recognized for his translational research related to diabetic retinopathy (DR) and age-related macular degeneration (AMD). As an academic scientist, Dr. Tomita is motivated to understand molecular pathways in DR and AMD in order to develop new drugs for the prevention of disease. He is also developing a new instrument that can measure mitochondrial function in the retina in patients using Raman spectroscopy as well as a similar instrument that uses microfluidics and Raman to interrogate mitochondrial function in organoids based on induced pluripotent stem cells from patients with eye diseases. These instruments have promise to characterize retinal diseases in patients at an early stage to allow preventative treatment.

"I am very honored to receive this award," Dr. Tomita says. "Dr. Bert M. Glaser was not only a retinal surgeon but also a researcher, innovator, and teacher. He is one of my role models as a scientist/ophthalmologist. It is challenging for me to balance all these roles, but this award has motivated me to continue to go forward. I hope my work contributes to helping patients who are suffering from retinal diseases."
2020 Bert M. Glaser, MD Award for Innovative Research in Retina recipient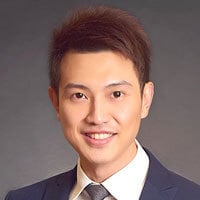 Daniel S.W. Ting, MD, PhD
Singapore National Eye Center
Singapore

Biography
Daniel S. W. Ting, MD, PhD is a consultant vitreo-retinal specialist in the Singapore National Eye Center, Assistant Professor in Ophthalmology with Duke-NUS Medical School Singapore and clinical lead for artificial intelligence (AI) in ophthalmology. He also holds an academic position as the Full Professor at the AI and data science center in Zhongshan Ophthalmic Eye Center.

Dr. Ting is the 2017-2018 US-ASEAN J. W. Fulbright Scholar to Johns Hopkins University, the founding member of the AAO AI taskforce and serves on several editorial boards, including Ophthalmology, Ophthalmology Retina, British of Journal of Ophthalmology. To date, he has published more than 140 papers, including 30 AI articles in JAMA, Nature Medicine, Nature Digital Medicine, Nature Biomedical Engineering, Lancet Digital Health, Progress in Retinal and Eye Research and Ophthalmology.

Dr. Ting is the recipient of the USA Macula Society Evangelos Gragoudas Award (2019), APAO Young Ophthalmologist's Award (2018) and APTOS Young Innovator Award (2017). During his residency, he was ranked first in the US OKAP-international exam (2012-2014), awarded the FRCOphth McCartney Prize, overall best chief resident and graduated as the Valedictorian among 86 graduating residents at SingHealth, the largest healthcare institution in Singapore.

About Dr. Ting's research
Dr. Ting is recognized with this award for research related to the development of a deep learning system to detect three major blinding retinal conditions including diabetic retinopathy, glaucoma and age-related macular degeneration. This AI system was trained and tested in close to 500,000 retinal images, and the study finding was published in the Journal of American Medical Association (JAMA). Subsequently, this AI system was further tested to assess the systemic vascular risk factors related to diabetic retinopathy (Ting et al, NPJ Digital Medicine 2019) and also in Zambia, in detection of diabetic retinopathy (Bellemo et al, Lancet Digital Health 2019).

"I am extremely thankful and honored to be receiving this award," Dr. Ting says. "Dr. Glaser was a great innovator, retinal surgeon, and more importantly, a great teacher." He adds, "In the recent years, artificial intelligence (AI), in particular deep learning, has sparked tremendous interest in the technical and medical fields. In medicine, ophthalmology has always been staying at the forefront, leading the other medical subspecialties. In the next few years, the research direction of my lab will be mainly focused on clinical translation, medical ethics and safety regulation. Inspired by Dr. Glaser, I hope to be able to share my AI experience widely with the ophthalmology community."
2019 Bert M. Glaser, MD Award for Innovative Research in Retina recipient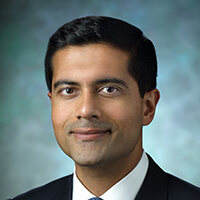 Mandeep S. Singh, MD, PhD
Wilmer Eye Institute, Johns Hopkins University School of Medicine
USA
Biography
Mandeep S. Singh, M.D., Ph.D. is Assistant Professor of Ophthalmology at the Wilmer Eye Institute, Johns Hopkins University School of Medicine. He graduated in medicine and completed his ophthalmology residency in Singapore and earned a Ph.D. in ophthalmology at the University of Oxford focusing on retinal stem cell therapy. He trained as a clinical fellow in retina at Oxford Eye Hospital and Moorfields Eye Hospital, UK and then joined the Wilmer faculty as a clinician, surgeon and researcher. His research interests include retinal stem cell therapy, vitreoretinal surgical innovation and clinical trials in retinal degenerative diseases. His laboratory studies how to regenerate the retina using stem cells with a focus on photoreceptor cell transplantation to restore vision.

About Dr. Singh's research
Dr. Singh is recognized with this award for research into the phenomenon of cellular materials transfer, or "cell fusion," between photoreceptor cells in the retina. When donor photoreceptor cells are transplanted into a recipient, instead of reconnecting with the retinal circuit, the cells tend to transfer cellular materials into recipient cells. The discovery of this new pattern of cellular behavior in the eye has increased our understanding of how retinal cells interact with each other and could lead to the development of new treatments to regenerate the retina.
Says Dr. Singh about receiving this award, "I hope that this work will contribute to the effort of creating new and effective treatments for people affected by retinal degenerative diseases. The Award is most valuable as it highlights the significance and potential impact of the work being done in the retinal regeneration research community, and will hopefully accelerate progress even further."
---
About Bert M. Glaser, MD
Bert M. Glaser, MD was an internationally respected retina surgeon, researcher and ARVO member for over 30 years. Dr. Glaser served as Professor of Ophthalmology and Vitreoretinal Surgery and as Director for the Center for Vitreoretinal Research at The Wilmer Eye Institute of The Johns Hopkins School of Medicine for over ten years. He established his private practice in 1989, called the The National Retina Institute, where he worked until his death in April 2017.
Dr. Glaser designed his practice with research and teaching in mind. The National Retina Institute participated in major national clinical trials and trained post-doctoral fellows in vitreoretinal surgery through a two-year medical and surgical fellowship. Dr. Glaser also founded his own research and development firm, Ocular Proteomics, to further his research interests.
As a passionate clinician and dedicated researcher, Dr. Glaser helped thousands of patients from around the world retain their vision in his long career. He developed or supported the advancement of numerous technologies including a treatment for macular holes, high-speed indocyanine green angiography for the management of macular degeneration and new treatments for diabetic retinopathy, retinal detachment, epiretinal membranes, giant retinal tears, proliferative vitreoretinopathy and retinal vein occlusions.
His work has been recognized by many medical and scientific societies, including receiving the Cogan Award in 1989, ARVO's prestigious award for young researchers who have made significant scientific contributions and show promise for the future.
Dr. Glaser earned his medical degree from Columbia University College of Physicians and Surgeons in New York City. He completed his ophthalmology residency and retinal fellowship at Johns Hopkins Medical School.