ARVO 2020 Annual Meeting Matching Gift Campaign
We did it!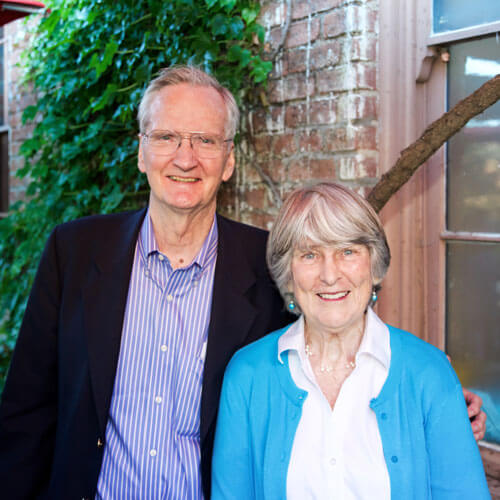 With the cancelation of the ARVO 2020 Annual Meeting due to the COVID-19 pandemic, the ARVO Foundation moved its annual Matching Gift Campaign online. ARVO member John Keltner, MD and wife Nancy challenged the ARVO community to raise $30,000 with a $15,000 matching gift.

The ARVO community responded with unprecedented generosity and gave over $46,000 to the 2020 Matching Gift Campaign. These funds will provide travel grants for young researchers to attend the ARVO 2021 Annual Meeting in San Francisco.

In a year full of challenges, your generosity is a gesture of hope. Thank you for investing in our youngest colleagues. We can't wait to see you all next year!
2020 Matching Gift Campaign contributors

Ata A Abdel-Latif, PhD FARVO
Gary W Abrams, MD FARVO
Richard J Blanch, BSc, MBChB, PhD
Jeffrey H Boatright, PhD FARVO
William J Brunken, PhD
Claude F Burgoyne, MD FARVO
Emily Y Chew, MD, FARVO
Timothy William Corson, PhD
Cheryl Mae Craft, PhD, FARVO
Eugene De Juan, Jr., MD
Rafal Farjo, PhD
Neil Finnen, MD
Steven J Fliesler, PhD FARVO
Hans E Grossniklaus, MBA MD FARVO
Donald C Hood, PhD, FARVO
Amanda Johnson
Julene Joy
John Keltner, MD and Nancy Keltner
Vikas Khetan, DO DNB FMRF
Luis A Lesmes, PhD
Maureen G Maguire, PhD FARVO
Loren Malaney
Stefano Marchi
Maureen A McCall, PhD
William F Mieler, MD, FARVO, FACS and Jennifer Kang-Mieler, PhD, FARVO
Louis R Pasquale, MD FARVO
J. Mark Petrash, PhD FARVO
Nancy J Philp, PhD FARVO
Mark H B Radford, MD PhD
Stella M Robertson, PhD
Jenniffer Scherhaufer
Joel S Schuman, MD FARVO
Dimitra Skondra MD,PhD, MD, PhD
Jason Spessard, MBA, CAE
Daniel W Stamer, PhD FARVO
Paul Sternberg, Jr., MD FARVO
Andrew W Taylor, PhD FARVO
Cynthia A Toth, MD FARVO
Susan Vitale, PhD MHS FARVO
George A. Williams, MD FARVO
Xiaochi Xu
Thomas Yorio, PhD FARVO