ARVO 2023 Annual Meeting Matching Gift Campaign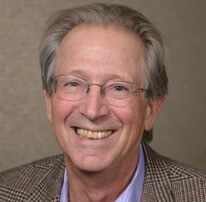 Each year during the ARVO Annual Meeting, the ARVO Foundation for Eye Research holds its Matching Gift Campaign. Funds raised through this campaign support travel grants to be awarded for the following year's Annual Meeting, affording young eye and vision researchers from around the world the opportunity to share their work with their peers.
For the 2023 Matching Gift Campaign, Donald Hood, PhD, FARVO, made a generous $25,000 commitment, challenging the ARVO community to raise $50,000.
The ARVO community responded, donating over $54,300 to support travel grants for young researchers to attend the ARVO 2024 Annual Meeting in Seattle, Washington.

Thank you for your investment in the next generation of researchers. We can't wait to see you all next year!
2023 Matching Gift Campaign contributors
Sally Atherton, PhD, FARVO
Karen Ball
Mark Bullimore
Michael Chaglasian
Emily Y. Chew, MD, FARVO
Francine Behar-Cohen
Timothy Corson, PhD
Lancey Cowan
Darlene Dartt
Neil Patrick Finnen
Steven Fliescher
Anders Haegerstrand
Eric Herman
John Hetling
TJ Hollingsworth
Jennifer Hunter, PhD
Leslie Hyman
P. Michael Iuvone, PhD, FARVO
Tatjana Jakobs
Julene Joy
Jordan Jur
Ginny King
Casey Kopczynski
Jennifer Kruschwitz
Lyndell Linn
Alexander Ljubimov
Maureen G Maguire, PhD, FARVO
Goldis Malek, PhD
Dan McCormick
Fiona McDonnel
Gillian McLellan, BVMS, PhD
Bill Mieler
Jennifer Kang-Mieler
Patrick O'Neal
Lisa Ostrin
Sangita Patel
Neal Peachey
Kristin Perkumas
Sara Alvarez Pfister
Hope Queener
Shi Song Rong
Juliana Sallum
Puttur Santhoshkumar
Justin Sierchio
W. Daniel Stamer, PhD, FARVO
Demetrios Vavvas
Andrea Viczian
Ajoy Vincent
Susan Vitale, PhD MHS, FARVO
Matthew Wilson
David Yu