The ARVO Foundation for Eye Research established Collaborative Research Fellowships to promote international scientific interactions and innovative research. The program is generously funded by Roche.
This fellowship pairs researchers from developing countries with established scientists to strengthen ophthalmic research capacities. It supports a one-year project, which can include additional training in specialty equipment or research methodologies. Three $10,000 fellowships are available per year.
The award has supported 19 researchers from 11 developing countries since it began in 2009, including Argentina, Brazil, Bulgaria, China, Georgia, Ghana, Hungary, India, Mexico, Romania and Turkey.
Applications open July 1 - Sept. 1
View eligibility details and how to apply
2018 Roche Collaborative Research Fellowship recipients
Srilekha Sundaramurthy, PhD
Medical Research Foundation, Sankara Nethralaya
India
Collaborator
Patrick Yu-Wai-Man, BMedSci (Hons), MBBS (Hons), PhD, FRCPath, FRCOphth
University of Cambridge and Moorfields Eye Hospital
Project title
Mitochondrial genome landscape analysis in an Indian cohort of Lebers Hereditary Optic Neuropathy (LHON) patients negative to primary mutation (G3460A, G11778A, T14484C)

About Dr. Sundaramurthy's project
Leber Hereditary Optic Neuropathy (LHON) is a mitochondrial genetic disease that is characterized by bilateral, painless, subacute visual failure that develops in the young adult life. Ninety five percent of individuals with LHON harbor any one of the three point mutations in mtDNA according to western literature. From our Indian cohort about sixty-nine percent of suspected LHON cases were negative for the primary mutation. Hence subjecting the primary mutation negative sample to whole mitochondrial sequencing would help us to identify possible causative pathogenic variation in these individuals which might be present in other genes apart from ND1, ND4 and ND6. This study would help us to have a comprehensive mutational landscape analysis in LHON cases and also to know the common polymorphisms which might occur in the controls. This would be the first study to involve the primary mutation negative samples for mitochondrial genome sequencing and to explore the relative frequency of mitochondrial mutations from Indian cohort.

---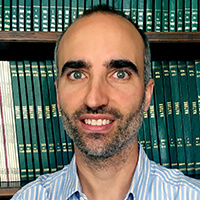 Jeremias Galletti, PhD
Institute of Experimental Medicine, National Academy of Medicine/CONICET
Argentina
Collaborator
Cintia de Paiva, MD, PhD
Baylor College of Medicine
Project title
Characterization of regulatory T cell populations involved in ocular surface immune tolerance
About Dr. Galletti's project
The aim is this project is to identify and characterize the immune cells that are responsible for keeping the ocular surface without inflammation. The eyes are continuously exposed to diverse threats from the environment, yet they become inflamed on seldom occasions. A better understanding of which cells control ocular surface inflammation and how they work could lead to new and better therapies for inflammatory eye disorders, such as dry eye and ocular allergy.

---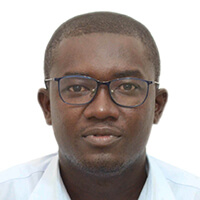 Samuel Kyei, PhD
University of Cape Coast
Ghana
Collaborator:
Lyne Racette, PhD
University of Alabama at Birmingham
Project title
Assessing adherence to glaucoma treatment in Ghana
About Dr. Kyei's project
This project will focus on identifying the rate of adherence in Ghana and on determining the factors associated with adherence in this country. This is innovative because adherence has not yet been measured objectively in Africa. The prevalence of glaucoma in Ghana is high and improving adherence to therapy has the potential to lead to improved treatment outcomes and to the preservation of sight in a high-risk population.