The final Genentech AMD Research Fellowships were awarded in 2020.
As many as 11 million people in the United States have some form of age-related macular degeneration. This number is expected to double to nearly 22 million by 2050. The impact of age-related macular degeneration on the global aging population is enormous as people are deprived of their economic livelihoods and independence.
Eye and vision researchers have already discovered several genes at work in AMD, the distinctions between types of AMD and the development of therapeutic remedies. The ARVO Foundation for Eye Research believes this work must continue so that there can be earlier identification of those likely to develop AMD, discovery of ways to slow the progression of the disease and novel ways to treat AMD to limit sight loss. Thanks to Genentech's support, the ARVO Foundation established the Genentech AMD Research Fellowships in 2011. The Fellowships supported two grants: one for a researcher working in basic research in the understanding of AMD; the other for a researcher working in translational AMD research focusing on therapeutics. Each research fellowship (basic and translational) was $40,000.
2020 Genentech AMD Basic Research Fellow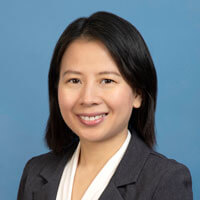 Yi-Rong Peng, PhD
Stein Eye Institute, University of California Los Angeles
USA
Project title
Molecular and evolutionary underpinnings of foveal formation
Biography
Yi-Rong Peng, PhD, is an Assistant Professor in the Department of Ophthalmology at the Stein Eye Institute, University of California Los Angeles. Her research focuses on the development of the visual system and the pathogenesis of ocular diseases. Dr. Peng received her PhD in neurobiology from the Institute of Neuroscience, Chinese Academy of Sciences, Shanghai, China. Her doctoral research discovered the mechanism that underlies synaptic plasticity in the developing nervous system. In her postdoctoral research at Harvard University, she utilized high throughput single-cell transcriptomic methods to reveal the molecular characterization of the primate fovea and cell-type–specific associations with age-related macular degeneration.
About Dr. Peng's project
Age-related macular degeneration (AMD) selectively impairs the function of the center retinal region, known as the macula. The most distinguishable feature of the macula is that it contains a small specialized retinal area called the fovea at its center. The fovea has specialized neural circuits that support high-acuity vision in humans. Nearly all our daily tasks, such as reading, driving, and recognizing faces, require high-acuity vision. Understanding how the fovea is formed is crucial for understanding the pathogenesis of AMD. The goal of Dr. Peng's research is to decode the molecular and evolutionary underpinnings of foveal specialization, with which her team aims to elucidate the structural basis for human vision and visual defects.
She says, "I am thrilled to receive this prestigious award. It is an honor to receive this award as a junior faculty in the early stages of my career. The award will provide essential funding to allow my lab to pursue a high-risk, high-reward research plan to advance the understanding of AMD. The preliminary data generated with the ARVO/Genentech AMD fellowship will lead to future applications for federal research funding."
2020 Genentech AMD Translational Research Fellow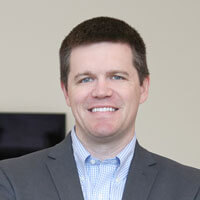 Kevin J. McHugh, PhD
Rice University
USA
Project title
Controlled-release ranibizumab for wet age-related macular degeneration
Biography
Kevin J. McHugh is an Assistant Professor in the Department of Bioengineering at Rice University. Dr. McHugh received his B.S. in biomedical engineering from Case Western Reserve University in 2009 and Ph.D. from Boston University in 2014 where his Ph.D. work focused on developing tissue engineering scaffolds for dry age-related macular degeneration. He then joined Dr. Robert Langer's Laboratory at the Massachusetts Institute of Technology as a Ruth L. Kirschstein Postdoctoral Fellow where he developed vaccine delivery systems with an emphasis on applications in low-resource environments. At Rice, Dr. McHugh's lab combines customized biodegradable materials and cutting-edge fabrication techniques to create novel drug delivery systems that overcome the limitations of current drug formulations.
About Dr. McHugh's project
Wet AMD is a particularly aggressive late-stage form of AMD in which blood vessels grow into the eye, resulting in reduced vision and, if left untreated, blindness. The current standard of care for wet AMD is periodic injections of a drug directly into the eye that stops pathological blood vessel ingrowth. This therapy can be quite effective, but is subject to poor patient compliance as well side effects associated with the high doses of drug that are needed to maintain efficacy for that period of time. Dr. McHugh's proposal seeks to develop an injectable controlled-release microparticle that delivers drug at a consistent rate over an extended period of time to enable a single injection to provide a therapeutic benefit for a minimum of one year — and possibly as long as a decade. His team will use a novel combination of biodegradable material and an ultrahigh-resolution 3D printing technique to create particles that exhibit a highly predictable drug release profile. This technology requires a minimally invasive injection rather than a surgery, achieves truly consistent release that is necessary for remaining within a therapeutic range for such an extended period of time, and is compatible with the protein drugs currently used to treat wet AMD.
"As an independent investigator who just started my lab in the Fall of 2019, this award is especially meaningful," Dr. McHugh says. "By providing the financial support for the early stages of this work, I will be able to move this project forward at a rapid pace and generate the data needed to compete for larger grants from the National Institutes of Health, which is necessary to move this technology towards the clinic."

---
2019 Genentech AMD Basic Research Fellow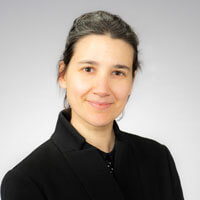 Susana da Silva, PhD
University of Pittsburgh
USA

Project title
Establishment of a foveated human 3D retinal organoid system to model AMD

Biography
Susana da Silva, PhD is Assistant Professor in the Department of Ophthalmology at the University of Pittsburgh. She has focused her scientific career on developmental biology, specifically in the development of neuronal cells. Her PhD work at Duke University studied the development of somatosensory neural circuits, including how precise and highly stereotyped topographic maps of the mouse whisker system are initially established. Her postdoctoral work at Harvard Medical School focused on the development of the retina, in particular in an area responsible for high acuity, known as the fovea. She continues to work on the fundamental molecular underpinnings of the development of high acuity retinal specializations, with a profound interest on human fovea development and human foveal diseases.

About Dr. da Silva's project
The goal of this proposal is to establish an in vitro model system that replicates the genetic, anatomical and physiological properties of the human macula. Dr. da Silva proposes to develop foveated 3D retinal organoids derived from human-induced pluripotent stem cells (hiPSCs) by controlling signaling pathways that regulate fovea development in humans. The establishment of hiPSCs based foveated organoids will address a pressing need in age-related macular degeneration (AMD) research by providing an experimental model system to study AMD pathogenic mechanisms and test novel therapeutic approaches with high translational potential.

Dr. da Silva says, "This award is a tremendous encouragement to my research endeavors, especially at this early stage of my career." She adds, "Having both the financial support and equally important the scientific recognition from my peers in the field is really a strong incentive to continue to pursue my basic research plans. This fellowship will certainly help me generate more and stronger preliminary data to become more competitive and being able to apply to other considerable grants."


2019 Genentech AMD Translational Research Fellow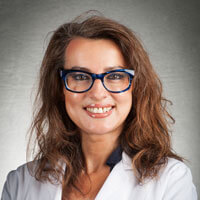 Dimitra Skondra, MD, PhD
University of Chicago
USA

Project title
Common antidiabetic drug metformin prevents AMD by reshaping the gut microbiome

Biography
Dimitra Skonda, MD, PhD is an Associate Professor of Ophthalmology at The University of Chicago and the Director of J. Terry Ernest Ocular Imaging Center with expertise on the medical and surgical treatment of vitreoretinal diseases. In addition to her clinical expertise, Dr. Skondra is an active researcher. As a physician-scientist, she is dedicated to investigating methods to improve prevention and treatment strategies for retinal conditions with special focus on the role of microbiome in macular degeneration establishing the Retinal Microbiome Team at the University of Chicago. Her innovative research program has secured several distinctions and competitive national and international grants. Throughout her career, Dr. Skondra has received several prestigious awards for her translational research on age-related macular degeneration and diabetic retinopathy including the Retina Society Raymond Margherio Award, Harvard/Alcon Clinical Scholar Award, AUPO Research Award, ARVO/Alcon Early Career Clinician-Scientist Award, Joslin/Tonseth Research Fellowship Award and the Knights Templar Award. She trained at Weill Cornell Medical College (residency) and Harvard Medical School (postdoctoral research fellowship and vitreoretinal surgical fellowship).

About Dr. Skondra's project
Age-related macular degeneration (AMD), the leading cause of blindness in adults over 50, is a complex disease which appears to be significantly affected by lifestyle factors like diet and obesity. Dr. Skondra's previous work has shown that high fat diet has a synergistic effect with genetic risk to promote AMD features in animal models. The mechanisms connecting high fat diet, obesity and AMD development remain unknown but recent data have revealed gut microbiome (trillion of microbes in our gut) may play a role in AMD. Gut microbiome plays a crucial role in our health and several diseases like diet-induced obesity and Alzheimer's disease is heavily influenced by diets rich in fats. Emerging data show that a commonly used medication for diabetes and obesity has protective effects against age-related diseases (e.g. cardiovascular diseases and cancer) and is believed that the protective effect is through the gut microbiome. Dr. Skondra hypothesizes that this commonly used medication will suppress AMD in animal models through gut microbiome changes. This innovative proposal could provide a novel breakthrough insight into new prevention strategies in AMD by modulating gut microbiome using readily available and safe medications.

Dr. Skondra says, "This award is a great honor and a milestone for my career as a physician scientist investigating the role of gut microbiome in retinal diseases." She adds, "Results from this study could provide the preliminary evidence that we can prevent AMD by modulating the gut microbiome using FDA-approved, safe, readily available and affordable medications. This award could provide a novel breakthrough strategy in preventing AMD, a leading cause of blindness in aging adults in the US and globally."
---
2018 Genentech AMD Basic Research Fellow

Kevin Schneider, PhD
University of California Irvine
USA
Project title
The Role of MicroRNA in the Development and Progression of AMD
About Dr. Schneider's project
Age-related macular degeneration (AMD) is a leading cause of blindness in the developed world but there is variation in severity and responses to treatment among different patients. In order to develop effective treatments, it is critical to understand the causes of the disease and be able to screen patients to identify those who are most appropriate for certain medications. This project hypothesizes that the mitochondria, the power plants of the cell, can influence susceptibility and disease progression of AMD by regulating levels of microRNA. MicroRNA are powerful regulators of gene expression that are of great interest for a wide variety of diseases, and could serve as (a) potential biomarkers for early diagnosis of AMD, and (b) as potential treatments to control the expression of harmful pathways. Dr. Schneider has measured high levels of a particular microRNA that is associated with cell death and stress in our model AMD cell culture system, and when this microRNA in inhibited we are able to improve the health of our AMD cells. Further experiments could identify this microRNA as a target for therapeutics to help prevent the damaging effects of AMD.

Dr. Schneider says of receiving this award, "This prestigious grant will greatly further my research and provide the opportunity for several impactful publications. It will allow me to gain recognition in the field of mitochondria, microRNA and AMD, and tremendously accelerate my career. I look forward to continuing my work studying AMD, and the experience provided through this grant will expand my knowledge and techniques in this exciting area of research."
2018 Genentech AMD Translational Research Fellow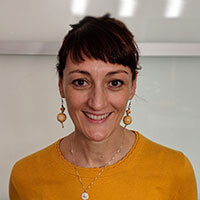 Rosario Fernandez-Godino, PhD
Mass Eye and Ear/Harvard University
USA
Project title
Targeting complement activation via tick-over: a prophylactic treatment for dry AMD
About Dr. Fernandez-Godino's project
As many as 11 million people in the US has some form of macular degeneration; this number is expected to double to 22 million in the next 30 years. Current therapies can improve vision only in some patients with advanced age-related macular degeneration (AMD); unfortunately, there is no effective therapy that prevents disease progression in patients with early/intermediate disease. The first clinical sign of AMD is the formation of drusen, which appear as yellow spots in the fundus of the eye and which mechanism of formation is unclear. We need to understand how drusen forms, and how aging and genes participate in this process in order to develop drugs that stop AMD progression. The most important genes associated with AMD belong to the complement system, which is an important part of the immune system that attacks bacteria. Mutations in these genes along with age may cause that the complement attacks your own retinal cells inappropriately, which results in drusen formation. We have developed a model that mimics the formation of drusen in a dish. We will use this model to test if the blockage of two essential components of the complement system, C3 and CFB, can be used as a prophylactic therapy to prevent the progression of drusen to blindness.

Dr. Fernandez-Godino says, "This fund will help my research program to move forward. Specifically, I will perform some pilot experiments which results will be used as preliminary data to apply for NIH funding. This award will also promote my professional development by supporting my career as an independent investigator."