Tips for using the Meeting Planner
Use the ARVO 2023 Meeting Planner to view the entire ARVO meeting in one place. You can search and select sessions you are interested in and save them to your personal itinerary.
The Program search feature will search session titles and descriptions.
Use the Session Types and Section filters to narrow your search.
Log in with your ARVO username and password to save sessions and abstracts to your schedule, notes and bookmarked items list.
---
Icons in each view allow you to further interact and organize. The list below provides details on what the icons do (not all may be available in each view):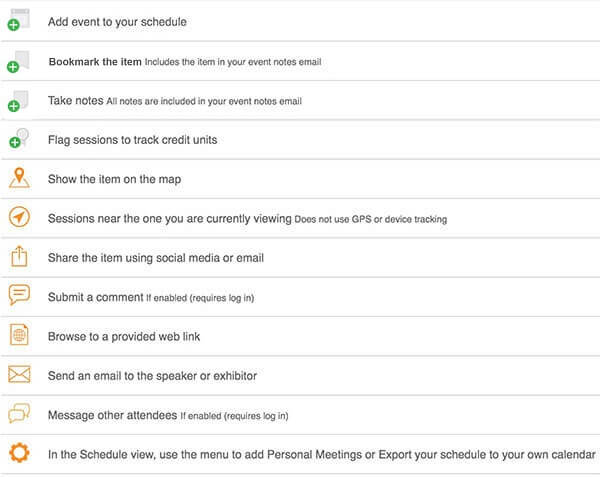 Quickly personalize
Press and hold from any list view to add a session to your schedule or bookmark available records like exhibitors or speakers.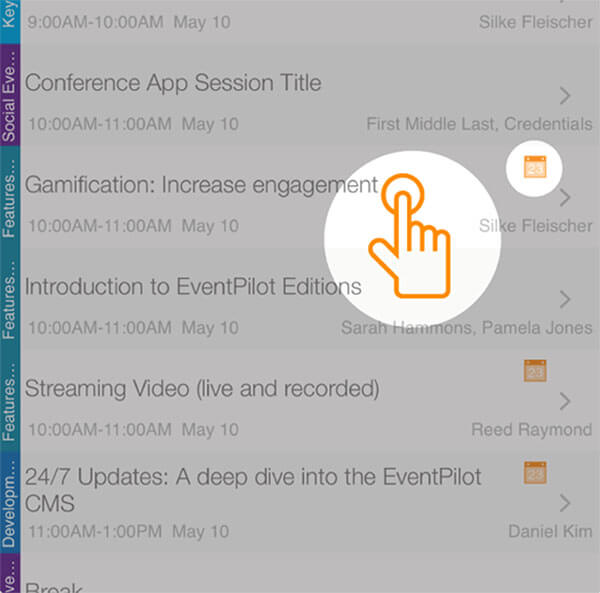 Plan each day
Use the visual time blocks in the Schedule view to plan your day with available sessions during the provided time periods.
Tap the Settings menu in the Schedule view to add personal meetings or export your itinerary via Email Schedule.
The exported file can then be imported into any calendar program that supports the .ics calendar format (including MS Outlook).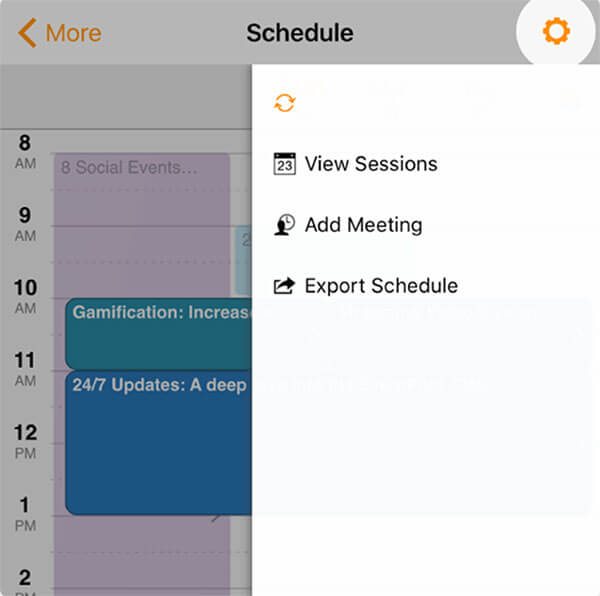 Limit results with filters
The Session, Speaker, Member, and Exhibitor lists offer a variety of Filter options. Combine multiple keywords and multiple Filter selections to get just the results you are interested in.
Try the All Sessions at a Glance option and combine with filters to see lists of sessions sorted chronologically by start time and separated by day.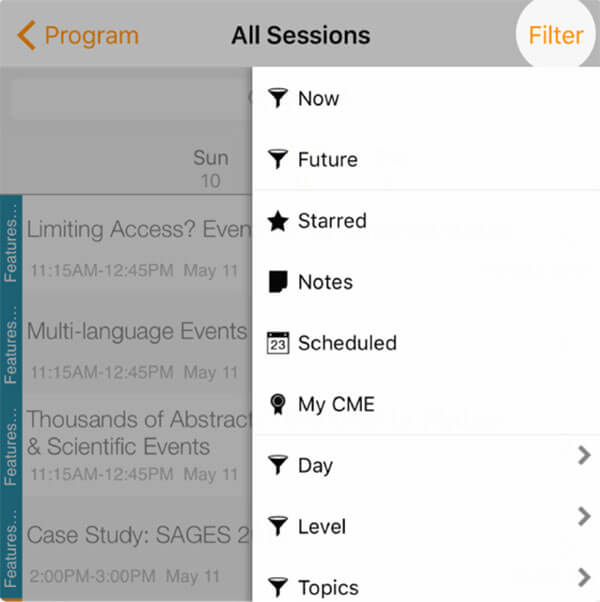 Quickly page through results
The left and right screen areas in detail views allow you to rapidly page through any lists. For example, any presentation list within the main session or any search results can be paged through.
Please note: This feature is only available on iOS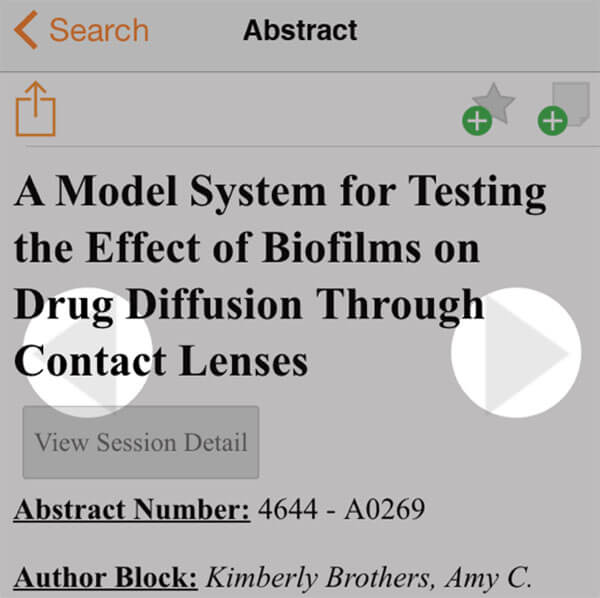 Explore more features
Use the More tab to access additional features and links that are offered by the event organizer.