ARVO Announces Winners of 2021 Advocacy Awards
Awardees advance eye and vision research through advocacy
Rockville, Md.—The Association for Research in Vision and Ophthalmology (ARVO) announced today the 2021 recipients of the Advocacy Awards. The recipient of the Achievements in Eye and Vision Advocacy Award is Peter Koulen, PhD, FARVO, of the University of Missouri – Kansas City. The recipient of the Emerging Advocate Award is Daisy Y. Shu, PhD of Schepens Eye Research Institute, Massachussetts Eye and Ear, Department of Ophthalmology, Harvard Medical School.
The Achievements in Eye and Vision Advocacy Award recognizes ARVO members who have dedicated the core of their impressive careers to advancing the eye and vision research field through advocacy at every level.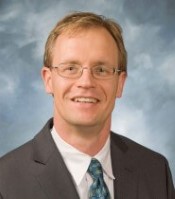 Koulen is a professor of Ophthalmology and Biomedical Sciences. He also holds the Felix and Carmen Sabates Missouri Endowed Chair in Vision Research at the University of Missouri- Kansas City (UMKC) School of Medicine with adjunct appointments in the School of Biological and Chemical Sciences and the Henry W. Bloch School of Management. He is internationally recognized as an expert in biophysics, biochemistry and physiology of nerve cells. In addition, Koulen serves as a reviewer for more than 60 professional scientific journals and on over 15 editorial boards. He is a review panel member for many national and international funding agencies, from research foundations to national and international government agencies, such as the U.S. Department of Defense, the National Science Foundation (NSF), and the National Institutes of Health (NIH). He is also a Fellow of ARVO and has served on multiple ARVO committees, including as chair of the Advocacy and Outreach Committee (AOC). While on the AOC, he participated in Advocacy Day alongside many of ARVO's advocates to discuss the importance of increasing funding for the NIH and the National Eye Institute (NEI) on Capitol Hill.
"Being awarded the 2021 Achievements in Eye and Vision Advocacy Award is an amazing honor," says Koulen. "The award will keep reminding me of the many rewarding experiences in my life when I had the privilege to work with the outstanding teams at ARVO and... NAEVR/AEVR, as well as numerous ARVO member volunteers advocating for eye research. The many opportunities ARVO has afforded me during my professional career began with an ARVO Travel Fellowship, which motivated me to make ARVO my professional home, taught me early on that service and giving back are not just integral to research, but are the key ingredients to growing research programs and maximizing their impact. The award will also serve as a constant reminder to me that the important work of advocating and providing outreach opportunities for eye and vision research is never done."
The Emerging Advocate Award recognizes ARVO members who have made efforts to incorporate advocacy as part of their professional efforts early in their careers.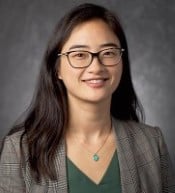 Daisy Y. Shu is a postdoctoral research fellow. In addition to her research on understanding the role of metabolism and mitochondria in retinal eye diseases, Shu is passionate about science communication and was part of the first cohort of the ARVO Science Communication Training Fellowship in 2017. Her commitment to advocacy and eye research is palpable in the variety of activities that she has participated in, such as NAEVR/AEVR's seventh annual Emerging Vision Scientists Day (EVS) program where she advocated about the importance of funding eye and vision research to congressional staffers. Currently, she is the ARVO Members-in-Training (MIT) Trustee and International Society of Eye Research (ISER) Young Investigator Representative. She also serves on several committees, including the ARVO Professional Development and Education Committee, ARVO Women in Eye and Vision Research (WEAVR) Committee, the Harvard Medical Postdoc Association and the American Society for Investigative Pathology (ASIP) Committee for Career Development. In addition, Shu co-hosts Behind Our Science, a podcast that "promotes novel scientific research communication in an easily digestible and fun environment to all audiences," and uses her social media platforms as another avenue for advocacy.
"This award means a great deal to me as it recognizes my dedication to science advocacy and passion for science communication," says Shu. "I am grateful to have completed the ARVO Science Communication Training Fellowship that catalyzed my enthusiasm for science advocacy and communication, inspiring me to continue practicing the art of communicating my science to different audiences on various platforms from podcasts to social media... I strive to continue my advocacy efforts into the future and empower more scientists to advocate for their science."
For more information about the ARVO Advocacy Awards, visit ARVO's website.
###


The Association for Research in Vision and Ophthalmology (ARVO) is the largest eye and vision research organization in the world. Members include approximately 10,000 eye and vision researchers from over 75 countries. ARVO advances research worldwide into understanding the visual system and preventing, treating and curing its disorders. Learn more at ARVO.org.
Media contact:
Jenniffer Scherhaufer
1.240.221.2923
media@arvo.org