Each year the Diversity Initiatives Committee awards three minority fellowship travel grants. The ARVO SACNAS Eye and Vision Research Award is given to an individual with the best vision and ophthalmology-related abstract from the Society for Advancement of Hispanics/Chicanos and Native Americans in Science conference of that year. The ARVO Vision Research Minority Fellowship Award is awarded to an individual who has won a Rabb-Venable Excellence in Ophthalmology Award at that year's U.S. National Medical Association's annual convention (two awards given each year). The Rabb-Venable award is named in honor of Dr. Maurice Rabb, Jr., and Dr. H. Phillip Venable, two pioneering African American ophthalmologists and researchers. For more information about these grants, please contact awards@arvo.org.
2021 ARVO Minority Fellowship Travel Grant recipients
Kyle Helms | ARVO SACNAS Eye and Vision Research Award recipient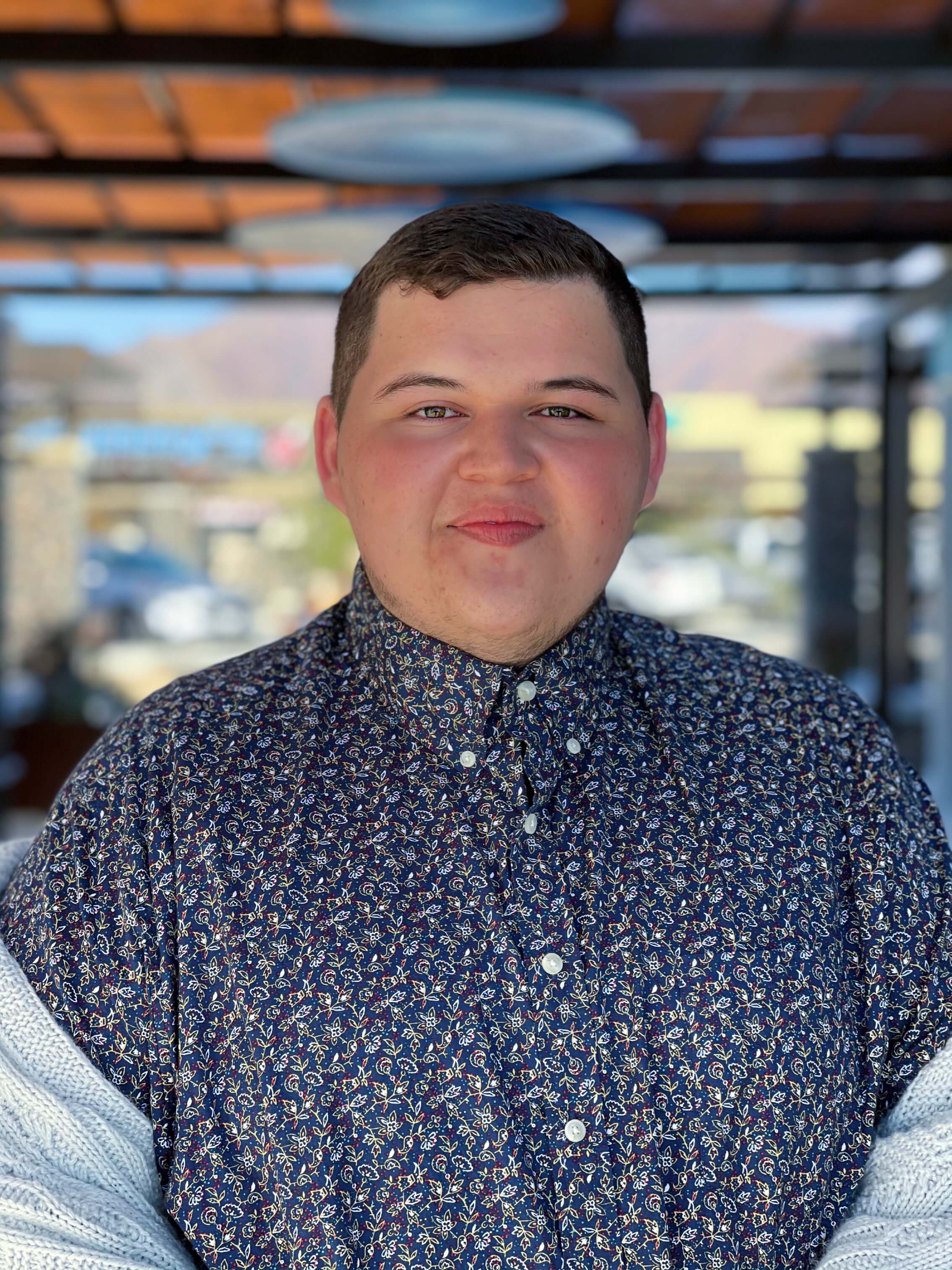 Winning project: The Tsh Transcription Factor and the Transcriptional Co-Regulator Ctbp Interact in Drosophila Melanogaster Eye Development
Kyle Helms is a senior Biology major at New Mexico State University, and attending Graduate School in Fall 2021. He uses Drosophila melanogaster to studygenetics and cell biology of eye development as a MARC Fellow in the Curtiss Developmental Biology lab.
Modupe Adetunji | ARVO Vision Research Minority Fellowship Award recipient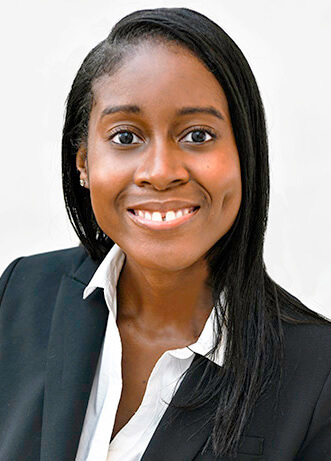 Winning project: Laser Selection and Racial Background Impact Rates of Iritis and Intraocular Pressure Elevation following Laser Peripheral Iridotomy for Anatomical Narrow Angles.
Modupe Adetunji is a fourth-year medical student at the University of Pennsylvania. Originally from the Maryland/D.C. area, she obtained her AB in Molecular Biology at Princeton University. After her third year of medical school, she spent a year performing glaucoma neuroprotection research with Qi N. Cui, MD, PhD and Joshua L. Dunaief, MD, PhD at the University of Pennsylvania Department of Ophthalmology. Following medical school, she plans to pursue residency in ophthalmology. Her research interests include glaucoma laser outcomes, glaucoma neuroprotection, thyroid eye disease and ocular melanoma.
Alexis Pascoe, MD | ARVO Vision Research Minority Fellowship Award recipient
Winning project: Telemedicine Utilization by Ophthalmologists during the COVID-19 Pandemic


Alexis Pascoe is a first-year ophthalmology resident at the University of Texas Medical Branch. She received her medical degree from McGovern Medical School, previously known as University of Texas Medical School at Houston. Before attending medical school, she earned a BS in chemical engineering with a biomedical option at the University of Oklahoma. Dr. Pascoe's commitment to advocacy, mentorship, and addressing issues affecting disenfranchised communities is showcased through her work with Ophthalmology Student Interest Group (OSIG) and AMA-MSS (American Medical Association Medical Student Section). As Director of Service for OSIG, she organized vision screenings for local communities, attempting to mitigate the disparity gap present in Houston by connecting individuals with local vision care specialists. In addition, she helped design an ophthalmology skills workshop to expose medical students to the field of ophthalmology. As the chair of the Minority Issues Committee for AMA-MSS, she presided over a committee composed of members from various medical schools across the nation and coordinated and delegated tasks for the review of proposed resolutions. Her research interest involves the integration of telemedicine to help address disparity in eye health.
Recipients from prior years
2020 ARVO SACNAS | Carla Ramos, PhD | Stimulation of Retinal Glia Cells by Palmitic Acid

2020 ARVO VRMF | Amani Davis | Ocular Findings in Patients with Isolated Sagittal Synostosis

2020 ARVO VRMF | Matthew Tadrus, MD |Toric Intraocular lens implantation in patients with high astigmatism secondary to keratoconus, post penetrating keraoplasty or post refractive ectasia
2019 ARVO SACNAS | Jared Tangeman | Resetting the Epigenome during Retinal Pigment Epithelium Reprogramming towards Retina Regeneration

2019 ARVO VRMF | Dianne Barrett, MD | Retinal Nerve Fiber Layer Thickness in Migraine and its Correlation to Duration and Severity of Disease

2019 ARVO VRMF | Davis Uzochukwu Anugo | A novel therapeutic approach for treating corneal alkaline burn injury by targeting Fidgetin-like 2, a microtubule regulator

2018 ARVO SACNAS | Lewis Marquez | Downregulation of Cytochrome C Oxidase Following IOP Elevation in Rat Model of Glaucoma Is Attenuated By Αb-Crystallin Core Peptide (ABCP)
2018 ARVO VRMF | Joah F. Aliancy, MD | Long-term capsular clarity with a disc-shaped intraocular lens
2018 ARVO VRMF | Caryn Cobb | Micro-Cannula Technique in Periorbital Rejuvenation

2017 ARVO SACNAS | Jesse Velasco | Characterizing the effects of SPHK1 knockout in the mouse neural retina
2017 ARVO VRMF | Deanna Lyttle, MD | Levodopa as a possible treatment of visual loss in nonarteritic anterior ischemic optic neuropathy (NAION)
2017 ARVO VRMF | Akosua Nti, MD | Analysis of the African American and Hispanic sub-groups in the IIHTT treatment trial
2016 ARVO SACNAS | Stephanie Landeros | Effects of human retinal progenitor cells on glial and immune cell reactivity in the RCS rat
2016 ARVO VRMF | Ahmara Gibbons Ross, MD, PhD | The threshold of ultraviolet light energy to eliminate acanthamoeba
2016 ARVO VRMF | Ijeoma S. Chinwuba | Systemic associations of macular retinoschisis, hemorrhagic cysts, and retinal folds in children
2015 ARVO SACNAS | Sierra Warren | Improving underwater vision with amphibious contact lenses
2015 ARVO VRMF | Nikisha Q. Richards | Ophthalmic presentation of giant cell arteritis in African Americans
2015 ARVO VRMF | Alexis K. Warren | Bevacizumab (Avastinâ) as a treatment alternative for threshold retinopathy of prematurity (ROP)
2014 ARVO SACNAS | Daniel Foster | Using change blindness to study the effect of visual attention on neural activity in visual area v4
2014 ARVO VRMF | Alexandros Pappas | Success of intraocular pressure control in glaucoma patients undergoing canaloplasty with and without cataract extraction in a single center setting
2014 ARVO VRMF | Dianne Barrett | Identifying candidate proteases to degrade cochlin using biochemical and bioinformatic techniques
2013 ARVO SACNAS | Emily Sales | Retinal Ganglion type specific Axon Targeting to the Superior Colliculus in EphrinA2/EphrinA5 Knock-out Mice
2013 ARVO VRMF | Ian A. Thompson | CFH and HTRAI risk alleles in Caucasian and African American ocular sarcoidosis patients
2013 ARVO VRMF | O'Rese J. Knight | Comparison of confocal corneal endothelial image analysis methods