EyeFind Research Grant Program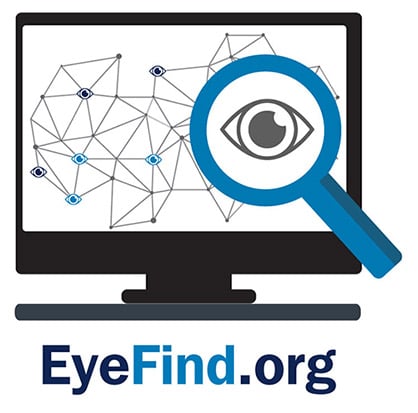 The use of human eye tissue in experiments can be critical to effectively addressing a researcher's scientific question, particularly those involving uniquely human ocular disease. Many preliminary research projects do not have sufficient funding to cover the cost of procuring a sufficient supply of human eye tissue to carry out initial experiments.
EyeFind Research Grants provide supplemental funding in grants of up to $5,000 per project to researchers to procure human eye tissue samples from eye banks for use in a well-conceived research project. The applicant must demonstrate financial need related to procuring and using human eye tissue to continue their research.
Use of funds
Funds must be used to underwrite the costs of procuring human eye tissue for the research project outlined in the applicant's EyeFind Research Grant application. Funds may not be used to purchase equipment or to support salary. Funds are paid directly to the researcher's nonprofit or academic research center. No overhead fees can be assessed by the recipient's institution. Approved funds are sent to the grantee, not to the eye bank.
Eligibility
Eligibility criteria include the following:
Applicants must be an ARVO member or affiliated with an EBAA member eye bank
Applicants must hold an MD, PhD, DVM, DO, OD, or equivalent degree
Applicants must be appropriately trained to lead an independent research study and have evidence of the capacity to do research, including infrastructure and institutional support
Applicants must be working in a nonprofit or academic research center
Applicants must have space available to conduct the research and be qualified to conduct the research according to his/her institution's guidelines
There are no geographic or citizenship restrictions, though the applicant must be able to reliably procure usable human eye tissue
Application process
The application consists of submission of:
Research project description, including:

Project introduction and justification of use of human tissue (200 words max)
Experimental plan (200 words max)
Anticipated results and impact (200 words max)

Letter of support from an institutional official certifying the lack of funding for human eye tissue, affirming space is available to conduct the research project, and affirming the applicant is qualified to conduct the research according to institutional guidelines.
Letter of commitment from the supplying eye bank certifying that the eye bank has the capacity to fulfill the specific needs of the investigator. The letter should affirm the number and type of eye tissues, their availability, the cost of the tissue and shipping details. For example, "Eyebank has capacity to provide two glaucomatous eyes per month to the researcher at $1,500/pair." A sample letter is available as a template, if needed.
NIH biosketch or equivalent
Affirmations of adherence to all relevant ARVO policies, including compliance with local Institutional Review Board (IRB) requirements (proof of IRB exemption required)
Applicants may submit one application per person per calendar year.
Application period - closed for 2020

The EyeFind Research Grant program launched in a pilot phase in January 2020. Applications were accepted up to May 31. The first round of grants are expected to be announced by the end of June 2020.
Reporting
Grantees will be expected to submit their findings for possible presentation at an ARVO Annual Meeting and/or the Cornea and Eye Banking Forum through the abstract submission process and to publish results as appropriate in ARVO, EBAA or other scientific journals. At the conclusion of the grant, a final report must be submitted to the ARVO Foundation within 30 days of completion.
Policies
The ARVO Foundation requires that applicants abide by the following ARVO policies: Statement for the Use of Animals in Ophthalmic and Vision Research, Statement on Registering Clinical Trials, compliance with local Institutional Review Board (IRB) requirements and any additional local rules and regulations.
Sponsorship
The EyeFind tool and EyeFind Research Grants stand to benefit the entire eye and vision research community. The ARVO Foundation is grateful to our partners who have committeed to helping researchers access the tissue samples they need. To inquire about partnership opportunities, please contact Amanda Johnson, Director of Development, at ajohnson@arvo.org.
Gold Sponsor

Silver Sponsor

Founding Partners