Keynotes
Opening Keynote
Wednesday, Nov. 8
10 - 11:15am EST
Ophthalmic biomarkers, a regulatory perspective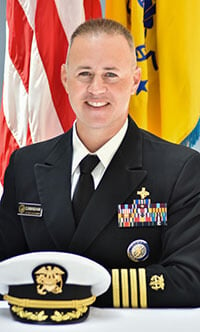 Brad Cunningham, MSE, RAC
Associate Office Director
Office of Ophthalmic, Anesthesia, Respiratory, ENT, and Dental Devices
Center for Devices and Radiological Health, FDA
Dr. Cunningham will review the regulatory perspective regarding ophthalmic biomarkers, their current state, and needs for the future.
---
Closing Keynote
Thursday, Nov. 9
2:15 - 3:30pm EST
Imaging Biomarkers in Ophthalmology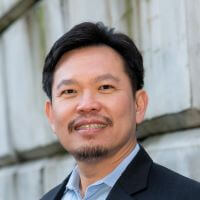 David Huang, MD, PhD, FARVO
Wold Family Endowed Chair in Ophthalmic Imaging
Professor of Ophthalmology & Biomedical Engineering
Associate Director & Director of Research, Casey Eye Institute
Oregon Health & Science University
Imaging derived biomarkers are essential for ophthalmic research by providing objective criteria for subject selection and outcome measure. This applies not only to eye diseases, but also systemic diseases with eye findings. However, relatively few quantitative metrics that we can measure from images have been sufficiently validated and trusted to become useful. This presentation will review the development of these successful biomarkers and discuss how new and improved biomarkers can be developed to overcome current limitations.
David Huang, MD, PhD, FARVO, is known for his innovations in applying laser and optical technology to eye diseases. He is a co-inventor of optical coherence tomography (OCT), which is a commonly used ophthalmic imaging technology at 30 million procedures per year. His seminal article on optical coherence tomography, published in Science in 1991, has been cited more than 14,000 times. He has 33 issued patents in the areas of OCT, OCT angiography, mobile health testing, and tissue engineering and laser surgery. Huang also has been the principal investigator of five National Institutes of Health (NIH) research grants in the past two decades. He has published more than 300 peer-reviewed articles with over 40,000 citations and has edited 11 books. Since the invention of OCT, Huang has contributed to the development of polarization-sensitive OCT, swept-source OCT, anterior eye OCT, Doppler OCT, and OCT angiography technologies. He has pioneered new applications for these technologies in anterior eye diseases, glaucoma and retinal diseases.
Huang has received the Antonio Champalimaud Vision Award — the largest prize given for ophthalmic research, the Jonas Friedenwald Award — one of the highest awards from the Association for Research in Vision and Ophthalmology (ARVO), the Fritz J. and Dolores H. Russ Prize — given by the National Academy of Engineering for outstanding bioengineering achievement that improves the human condition, and the Senior Achievement Award from the American Academy of Ophthalmology. He is a fellow of the American Academy of Inventors, ARVO, and the American Ophthalmological Society.
Huang leads the Center for Ophthalmic Optics and Lasers. He is a founder of GoCheck, the maker of the GoCheck Kids smartphone app that has screened over two million children for amblyopia risk factors. He is the founding president of the International Ocular Circulation Society.
Bibliography (335 publications, 46,466 citations, H-index 82)