Interview with 2019-2020 ARVO President Dan Stamer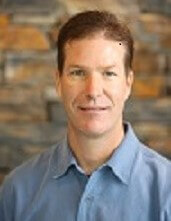 It was a year marked by momentous progress and historic obstacles. Today W. Daniel Stamer, PhD, FARVO takes a look back at his term as ARVO president, reflecting on the challenges he faced and his major initiatives. He also shares how his own research work has been affected during these novel times and weighs in on the virtual new normal for research forums.
Your year as president will go down as one of the most unique times in ARVO history. How would you summarize the year overall?

It was one of the most rewarding and disappointing years of my career, a rollercoaster ride. While I am very proud of what we at ARVO have accomplished, cancelling our Meeting for the first time ever overshadowed everything. I especially feel sad for the students and young investigators who missed the Annual Meeting.
Walk us through the decision to cancel the ARVO Annual Meeting this year and then move forward with providing alternative presentation and publishing options for researchers.
ARVO leadership closely monitored the rapidly emerging COVID-19 crisis on a daily basis in late February/early March. When it became clear the health of our members would be put in serious jeopardy by holding a large meeting, we convened the full Board of Trustees via Zoom to discuss and vote. As such, a unanimous decision was made by the Board on March 12 to cancel the ARVO Annual Meeting. We then turned our attention to figuring out ways to provide a forum for sharing members' vital research. We utilized our robust ARVOLearn education platform to facilitate virtual presentations. We ended up with 959 recorded online presentations and 3,795 abstracts published in the ARVO journal Investigative Ophthalmology & Visual Science. This is tremendous given our short time window to pull this off.
You identified three initiatives at the beginning of your presidency as areas of focus over 2019-2020:

Improving communication between vision scientists and eye banks and establish a new grant to help pay for human eye tissue used for generating preliminary data for grant applications.
Bridging the gap between basic vision research and commercialization through the Bench to Bedside initiative.
Ongoing efforts to improve ARVO's international presence through a new meeting series, ARVO International.
Tell us about the progress over the year toward the goals of each initiative.
EyeFind's launch was just prior to the start of my presidency. With over a year's worth of data from our website, it appears our experiment is working. ARVO members are using EyeFind, conducting nearly 3,000 searches for eye banks over the past year. This year we also began our EyeFind Research Grant Program through the ARVO Foundation. Collaborating with the Eye Bank Association of America, Research to Prevent Blindness and the BrightFocus Foundation, we raised $52,000 to fund pilot research that requires human eye tissues. We just received our first round of applications that are currently under review. Lastly, we have a working group of ARVO members, meeting monthly to develop best practices for scientists in obtaining, managing and publishing data using human eye tissue in research.
Unfortunately, along with our Annual Meeting, ARVO's first full-day Bench to Bedside (B2B) meeting was also canceled. Our fantastic group of organizers put together a robust program that was designed to educate vision scientists about how to advance translational ideas to clinically applied products.
Like B2B, planning for our inaugural ARVO International meeting was intensive over the past year. This new regional meeting series, which will be hosted in different global regions such as the Pacific Rim, Europe and Latin America, will bring ARVO closer to our international members, connecting eye and vision scientists around the world. Taking place every two or three years, this event will be modeled after the ARVO Annual Meeting and will be developed by a full program committee of ARVO members. The program will include abstract submissions as well as a robust selection of lectures, keynotes and other scientific presentations. Unfortunately, because of the widespread and long-lasting impact of COVID-19, ARVO leadership and the Board of Trustees voted unanimously to cancel this meeting.
B2B will now launch at ARVO 2021 in San Francisco, California, and the next ARVO International will focus on the European region in early 2022. We will certainly benefit from the hard work that went into planning these programs as we launch them in the near future.
Previously you shared with ARVONews that you spearheaded the development of useful cell, organ and animal models to identify novel targets and test new therapeutics for glaucoma as part of your basic and preclinical science. What research are you currently working on and how has the shutdown of labs across the world affected your work?
Like many colleagues, COVID-19 forced a shutdown of my laboratory (March 17-June 1). During those 10 weeks there was no experimental progress on projects; however, it allowed me and my team to catch up on data analyses, reading the literature, designing experiments and writing of both papers and grants. While I continue to work from home, my staff and students are glad to be back in the laboratory, albeit working under strict conditions (wellness monitoring, masking, social distancing plus shift and room scheduling). The hardest part of the new arrangement is the fruitful 1:1 interactions and collaborations between my team are severely hurt.
A number of meetings/conferences are now being offered virtually in the wake of COVID-19. Have you participated in any? If so, do you have any general views on what works well using such platforms and where there's room for improvement?
Yes, I recently recorded a presentation for the World Ophthalmology Congress on behalf of ARVO but was not an official participant of the meeting. So, I am not sure how well their format/interface worked. While I am used to talking to my computer when practicing a talk for a live conference, it was very strange to talk to my computer while being recorded. I really missed looking at faces in the audience while I am giving a talk and the questions during and afterward. I did participate recently in the Duke Ophthalmology Trainee Day Scientific Session, which was executed virtually on a Zoom platform. It consisted of a half day of 21 live virtual paper presentations and 34 recorded poster presentations which could be viewed ahead of time. The quality of all the presentations was excellent; questions for the live platform presentations were numerous and handled though the chat function by the session moderators, who passed them on to the speakers. Overall, I thought it went quite smoothly, although it is hard to sit in front of your computer for four hours.
Do you think that ARVO will incorporate any of the virtual aspects into its annual meeting once we are able to travel and meet live?
I like the idea of having poster presenters pre-record a 3-minute synopsis of their study, so it can be accessed via a computer or smartphone if you are not able to see the presenter in person because of a conflict during the scheduled time.