Spotlight on members

Get to know incoming ARVO President W. Daniel Stamer, PhD, FARVO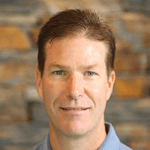 W. Daniel Stamer, PhD, FARVO, will begin his one-year term as the ARVO president at the commencement of the 2019 Annual Meeting in Vancouver. Stamer also serves as the ARVO Physiology/Pharmacology Section Trustee. He reflects on his career and why being involved in both basic and preclinical research has been significant to him. Get a glimpse into his professional background and his vision for ARVO during his tenure as president.

1. What research or projects you are currently working on?

For the past 25 years, I have been investigating and learning about the molecular mechanisms that regulate intraocular pressure. During the course of these investigations, I have also spearheaded the development of useful cell, organ and animal models to identify novel targets and test new therapeutics for glaucoma. I am fortunate that my research is both basic science and preclinical, enabling me to work closely with both academic and industry collaborators towards a common goal of bringing new treatments to patients with glaucoma. Significant for people with glaucoma, two new drugs (Rhopressa and Vyzulta) have been recently approved, both with activity in the diseased trabecular meshwork tissue responsible for ocular hypertension. I was fortunate to conduct some of the foundational and preclinical research studies that supported activity and efficacy of these drugs in the trabecular meshwork.


2. What have been some of the highlights of your career to date?

First and foremost was the superb career guidance and scientific training I received during my early years as a researcher. Amongst many others that shaped my career, I am thankful to have been mentored by Bob Snyder, John Regan, Andrea Yool and David Epstein. Second, it was a privilege to pass on what I have learned and serve as primary advisor to nine postdoctoral fellows, plus six PhD and two MS students who did their thesis work in my laboratory. My third career highlight was the work I performed with Ross Ethier and Darryl Overby at Imperial College in London while on a sabbatical that lead to earning the Lewis Rudin prize for glaucoma in 2012. Finally, I was thrilled with the opportunity to join an incredible group of clinician and research colleagues at the Duke Eye Center in 2011, where I was subsequently awarded a distinguished professorship and an endowed chair in 2014.


3. Please share with the ARVO members how you've been involved with ARVO through the years.

My first ARVO Annual Meeting was in Sarasota twenty-eight years ago. Every year since 1991, I have attended and presented at ARVO meetings, which has provided me the opportunity to showcase my work, generate new ideas, plus develop friendships, collaborations and my professional network. It was an honor to be given the opportunity to give back to ARVO, first as an elected member of the AMPC, then appointed as a member of the editorial board of Investigative Ophthalmology & Visual Science (IOVS) and finally elected as trustee, representing the PH section. As trustee, I served as chair of the finance committee and as chair of the awards committee for the ARVO Foundation. Finally, it has been a tremendous honor and privilege to be elected President, serving the membership of ARVO at the highest level.


4. What are you looking forward to as ARVO president? What is your vision or hopes for 2019-2020

There are three initiatives that will be focus areas for me over 2019-2020. The first is continuing to improve the communication between vision scientists and eye banks to increase the quantity and quality of human eye tissue for research. In a recent IOVS paper, we documented the opinions of ARVO members who were surveyed about availability of human eye tissues for research, and are getting ready to launch an online tool on the ARVO website called "EyeFind" to help connect vision researchers and eye banks. Our next goal is to create a new grant funding mechanism to help pay for human eye tissues used for the generation of preliminary data for grant applications. A second area of emphasis is helping bridge the void between basic vision research and commercialization with ARVO's Bench to Bedside (B2B) initiative that will premier in Baltimore at the 2020 Annual Meeting. ARVO's new B2B meeting will provide companies with an opportunity to share the trials and tribulations of taking a new discovery to the market with researchers. Additionally, the meeting will offer time for interactions between innovators and venture capitalists, including education on how to obtain funding and enter the beginning and middle phases of clinical trials. The third initiative involves ongoing efforts to improve ARVO's international presence. Having a meeting in Hawaii facilitated an increase in participation from Asia and this year we are having our first meeting outside of the U.S., in Vancouver. Looking forward, ARVO is working to increase international participation by launching ARVO International, a meeting which will occur every two years, rotating between Europe, the Pacific Rim and Latin America. Additional information about ARVO International will be available at the Meeting in Vancouver.