Bench to Bedside Speakers
Naohiko Aketa
Naohiko Aketa is a medical reviewer in the Office of New Drug III and the Office of Medical Devices at Pharmaceuticals and Medical Devices Agency (PMDA), where he has been since 2019. From 2014, he worked at Keio University as an ophthalmologist, and eventually as a cornea fellow. In 2016, he and his colleagues founded a company OUI Inc. and invented a smart phone attachable slit lamp device, which won first prize at the KEIO healthcare venture contest 2018. Making the most of his experience as an entrepreneur, he now engages in regulatory science at PMDA.

Dimitri Azar
Dimitri Azar, MD, MBA joined Alphabet Verily Life Sciences in 2017 as senior director of ophthalmic innovations (including diagnostic, therapeutic, drug delivery and surgical innovations). He is the distinguished professor of ophthalmology, and served as dean of the University Of Illinois College Of Medicine from 2011 to 2018. Previously, he was professor of ophthalmology and director of the cornea and refractive surgery services at the Massachusetts Eye and Ear Infirmary and Harvard Medical School. Azar has been an independent non-executive director of Novartis AG Since February 2012. He serves as a member of Verily Advisory Board at Verily Life Sciences LLC.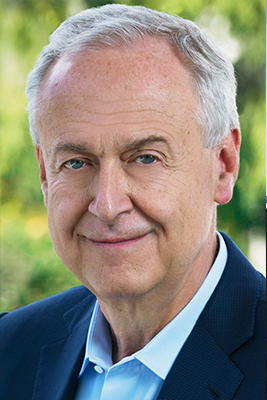 Mark Blumenkranz
Mark S. Blumenkranz, MD, MMS, is CEO of Kedalion Therapeutics, managing director of Lagunita Biosciences and HJ Smead Professor Emeritus in the Department of Ophthalmology at Stanford University where he served as the founding director of the Byers Eye Institute. He was a director at Oculex Pharmaceuticals, acquired by Allergan, a founder and director of Peak Surgical, acquired by Medtronics, and Optimedica, acquired by AMO. He co-founded and served as chairman of Adverum Biotechnologies (ADVM:NASDAQ) from 2006 until October 2016, and was a co-founder and director of Oculeve, a dry eye company which was acquired by Allergan.


Shelley Boyd
Shelley Boyd is an ophthalmologist, researcher, and former global head of the Ocular Angiogenesis research program for Novartis (Switzerland), where she helped in the development of Ranibizumab, a treatment for "wet" Age-Related Macular Degeneration (AMD) that she now delivers to her own patients. With the goal of accelerating treatments for patients with "dry' AMD, she established two tech companies with St Michael's Hospital, University of Toronto, where she is working on both drug development and biomarker development. Both Translatum Medicus, Inc. and Tracery Ophthalmics were selected as JLABS @ Toronto companies, and Tracery was the recipient of global 1st place for "Artificial Intelligence in Drug Development". Combining science, medicine, pharma and entrepreneurship, Boyd provides a unique perspective on the alignment, and often non-alignment, of these differing languages, approaches and metrics, with a personal focus on precision drug development and personalized medicine.

Eric Buckland
Eric Buckland, PhD is the founding CEO of Translational Imaging Innovations. TII is empowering AI for the eye by integrating image management, algorithm development and regulatory sciences into a unified platform. He was previously founding CEO of Bioptigen, advancing pre-clinical research, pediatric imaging and intrasurgical OCT. Eric takes great pride and enjoyment in collaborating with ocular science researchers to translate laboratory innovations to the clinic for better patient care. He holds a PhD from the University of Rochester, has been granted more than 80 patents and has been awarded $10M in NIH/NEI SBIR grants.

Wiley Chambers
Wiley A. Chambers, MD, is a supervisory medical officer in the Office of New Drugs, Center for Drug Evaluation and Research (CDER) at the Food and Drug Administration (FDA). Chambers has supervisory responsibility for the clinical review of ophthalmologic drug and biologic products submitted to CDER. After receiving an undergraduate degree from Colgate University, Chambers completed medical school and residency in Ophthalmology at George Washington University, School of Medicine in Washington, DC. In addition to his work at the FDA, he is a clinical professor of ophthalmology and adjunct assistant professor of computer medicine at George Washington University.

Daniel Chung
Daniel Chung, DO, MA is the Chief Medical Officer at SparingVision. Before joining SparingVision, he was a senior investigator at the Scheie Eye Institute of the University of Pennsylvania in retinal gene therapy. Concurrently, he was part of the RPE65 gene therapy study team at the Children's Hospital of Philadelphia (CHOP). He was significantly involved in the development of the novel phase 3 primary endpoint, Multi-luminance Mobility Test (MLMT). Chung completed his residency in Akron, Ohio and completed fellowships in retinal gene therapy (NEI/NIH), pediatric ophthalmology and ocular genetics research (Cleveland Clinic).
Brad Cunningham
CDR Brad Cunningham is the assistant director for the division of ophthalmic devices at the Food and Drug Administration's (FDA's) Center for Devices and Radiological Health (CDRH). During his time at CDRH, he has served as lead and engineering reviewer in the Office of Device Evaluation, and as a regulatory operations officer in the Office of Compliance until 2009, when he was selected as the manager of the Diagnostic and Surgical Devices Branch. In this role, leads directs FDA's premarket regulatory activities for ophthalmic diagnostic devices, surgical and refractive lasers, software-only diagnostics (including AI-based technology) and retinal implants. During his 16 years at the FDA, he held collateral duty positions, such as the engineering technical expert to ANSI's Implantable Glaucoma Devices working group and as the interim director for the Division of Patient Safety Partnerships. He has also co-authored several FDA guidance documents and publications. In recent years, he has taken an active leadership role in the development of new policies and regulations around digital health technologies, including devices that incorporate adaptive algorithms and artificial intelligence functionality (machine learning and deep learning) for automated screening and diagnosis indications. CDR Cunningham received his undergraduate and graduate degrees in bioengineering from the University of Maryland, College Park. He is also a respected officer in the Commissioned Corps of the U.S. Public Health Service, a leader in the Engineering Professional Advisory Committee, the chair for the Senior Advisory Group for Engineers, and the training coordinator of the PHS-1 Rapid Deployment Force team; a team designed for rapid response to foreign and domestic public health emergencies.
Reza Dana
Reza Dana is the Dohlman professor at Harvard Medical School and director of the cornea service at Massachusetts Eye and Ear where he studies autoimmunity, scarring, transplant failure and chronic inflammation. A gold fellow of ARVO, he has authored over 420 peer-reviewed articles (h-index=88) and has been recipient of the ARVO Cogan and Friedenwald Awards, RPB Stein Innovation Award, and Endre A. Balazs Prize from ISER. He is Editor-in-Chief of Cornea. His work has led to 12 FDA INDs. A strong advocate of innovation and making biotechnology widely available, he is serial entrepreneur who has founded several startups to date.
Eugene de Juan
Retinal surgeon, inventor, and entrepreneur Eugene de Juan, Jr., participates as inventor and advisor in early-stage ophthalmic opportunities. He holds over 120 patents and has authored over 250 previewed academic publications. de Juan completed his medical degree and internship training at the University of South Alabama College of Medicine. Before moving to San Francisco, he was a professor of ophthalmology at the University of Southern California, the co-director of Vitreoretinal Service at Wilmer Eye Institute at Johns Hopkins, director of the Microsurgery Advanced Design Laboratory and Joseph E. Green Professor of Ophthalmology. He was also a member of the medical staff of the Duke University Eye Center, holding joint teaching appointments with the departments of ophthalmology and cell biology.
David Eveleth
David Eveleth, PhD, CEO of Trefoil Therapeutics, has over 30 years experience in the ophthalmic industry. David has raised more than $50 million across the spectrum of grants, angel, VC and public financing. Earlier in his career, David led the ophthalmology medicines development group at Pfizer. He has led or been involved in seven INDs, the approval of several new drugs and the approval of two medical devices. David has both biotech and pharmaceutical sector experience with several different companies across the neuroscience and ophthalmic therapeutic sectors.
Daniela Ferrara
Daniela Ferrara, MD, PhD, MSc is an ophthalmologist and retina specialist, with MSc and PhD degrees in visual sciences. Ferrara is senior medical director and development lead in retinal diseases at Genentech/Roche, participating in the design and execution of clinical trials for novel pharmaceuticals and devices for unmet medical needs in ophthalmology. With extensive experience in patient care and clinical research, Ferrara is assistant professor of ophthalmology at Tufts University. Her major academic research interests include the development of new imaging technologies for vascular, degenerative or dystrophic diseases of the retina and choroid. Ferrara has been an ARVO member since 2007 and has been serving the ARVO Ethics and Regulations in Human Research Committee since 2016.


Michele Garufi
Michele Garufi, Pharm.D., is one of Nicox SA Co-Founders and has served as its Cchief Executive Officer and Chairman of the Board of Directors since 1996. Prior to co-founding Nicox, Mr. Garufi served as Vice President of the International Division and Director of Licensing at Recordati and as Managing Director of the Spanish subsidiary of Recordati . Prior to those positions, he was Director of the International Division of Italfarmaco from 1988 to 1992, Assistant to the General Manager of Poli Chimica from 1984 to 1988, Assistant to the President of Medea Research in 1983 and Technical Director of the Italian subsidiary of the French Lipha group from 1978 to 1982. He is a Co-Founder and member of the Board of LaMed Pharma Srl, a private Italian company providing services to the pharmaceutical industry . He has previously served on the boards of directors of Novuspharma SpA, Novexel SA, Lica SA, Scharper SpA , Delife Srl,Relivia Srl, VISUfarma BV , and OncoBioTek SA. Mr. Garufi graduated in 1977 with full marks and honors in Pharmaceutical Chemistry from the University of Milan and earned a pharmacist's degree in 1989. In his youth, Mr. Garufi was an athlete of the National Italian Swimming Team for several years.

Randolph Glickman
Randolph Glickman, PhD, professor in the department of ophthalmology at The University of Texas Health Science Center at San Antonio, is the author of numerous journal articles, technical reports and conference proceedings. He is a recognized authority on laser-tissue interaction, biomedical optics and nanobiotechnology. In his university research, Glickman and collaborators developed an all-optical detector for ultrasound and photoacoustic imaging and sensing applications, later forming a startup company, EchoLase, Inc., to commercialize this technology. Through the startup process, he gained extensive experience in negotiating IP rights with his home university to enable tech transfer to EchoLase.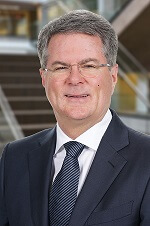 Mark Gordon
Mark Gordon, MS, RAC, FRAPS, is the Senior Vice President and Global Head, Regulatory Affairs, for Alcon. He has close to 40 years of experience in the medical device industry, including Regulatory Affairs, Clinical Affairs, Quality Assurance, and Research and Development. Mark has previously held the position of Vice President, Regulatory Affairs, Clinical Affairs, and/or Quality Assurance, at Abbott, Synthes/Johnson & Johnson, Boston Scientific, and Medtronic, as well as early-stage (Series A to Pre-IPO) organizations. In these roles, Mark has established a track record of successful leadership, transforming functional teams towards excellence, strengthening relationships with regulatory agencies, achieving timely global regulatory approvals, effectively managing preclinical and clinical investigations, and sustaining lean and compliant quality systems. In addition, he has led the worldwide regulatory efforts on the buy and sell side for M&A deals ranging from $100 million to more than $20 billion in value. He is a long-standing member of the MDMA FDA Strategy Group, the AdvaMed FDA Strategy, Technology and Regulatory, and International Groups, and is a member of the Board of Directors of National Alliance for Eye and Vision Research (NAEVR/AEVR). Mark has previously served as Chairman of the RAPS Board of Directors, Co-Chair of the AdvaMed Technology and Regulatory Group, industry representative for FDA MDUFA negotiations and associated US Congressional reauthorizations, member of Global Harmonization Task Force Study Group 5 (Clinical Studies), and member of the California Healthcare Institute. He is a RAPS Regulatory Affairs Fellow accomplishing US and EU RAC, and is a Senior Member of ASQ. Mark received a Bachelor's and Master's degree in Bioengineering from the University of California, San Diego.
Adrienne Graves
Adrienne Graves, PhD is a visual scientist by training and a global industry leader in ophthalmology. Graves, the former CEO of Santen Inc, currently sits on the following corporate and nonprofit boards: Iveric Bio, Akorn, Nicox, Surface Pharmaceuticals, Oxurion, TherOptix, Greenbrook TMS, ASCRS Foundation, Glaucoma Research Foundation, AAO Foundation (Emeritus), Retina Global, Himalayan Cataract Project and the FFB RD Fund. She co-founded OWL and Glaucoma 360. Graves received an AB from Brown University, a PhD in Psychobiology from the University of Michigan and she completed a postdoctoral fellowship in visual neuroscience at the University of Paris.

Cynthia Grosskreutz
Cynthia L. Grosskreutz, MD, PhD is the global head of ophthalmology at the Novartis Institutes for Biomedical Research (NIBR) and an associate professor of ophthalmology at Harvard Medical School. At NIBR, she leads a group that is dedicated to developing novel & innovative treatments for ophthalmic diseases with high unmet medical need. Grosskreutz continues to teach and see patients with glaucoma at the Massachusetts Eye and Ear Infirmary. She received her MD and PhD in pharmacology from the University of Iowa and did her ophthalmology residency and glaucoma fellowship at the Massachusetts Eye and Ear Infirmary, Harvard Medical School.

Alon Harris
Alon Harris, MS, PhD, FARVO is vice chair of international research and academic affairs and director of the Ophthalmic Vascular Diagnostic and Research Program at Mount Sinai Hospital, Icahn School of Medicine at Mount Sinai. He is a world leading expert in the field of ocular blood flow, glaucoma risk factor assessment, imaging techniques for structural and functional glaucoma progression, ocular perfusion assessment, pharmaceutical interventions and mathematical modeling. Professor Alon Harris is one of three founders of AdOM and serves as a board member and consultant for various pharmaceutical, medical device, life sciences and startup companies.
David Huang
David Huang is the Peterson Professor of Ophthalmology and Professor of Biomedical Engineering at Casey Eye Institute, Oregon Health & Science University. He earned an MD from Harvard and a PhD from MIT. He completed ophthalmology residency at the University of Southern California and cornea fellowship at Emory University. Dr. Huang is a co-inventor of optical coherence tomography (OCT), the #1 ophthalmic imaging technology. Dr. Huang leads the Center for Ophthalmic Optics and Lasers (www.COOLLab.net ). He co-founded GoCheck, maker of the GoCheck Kids smartphone app that has screened more than 1 million children for amblyopia risk factors.

Mark Humayun
Mark Humayun is the co-inventor of the world's first FDA approved retinal prosthesis (Argus II), which restores functional sight to those with complete retinal blindness. He has more than 100 patent/patent applications and more than 200 peer reviewed publications. He is a member of the U.S. National Academies of Engineering and Medicine and was named 2005 Inventor of the Year by R&D magazine and top 1% of ophthalmologists in U.S. News & World Report. Humayun is also the recipient of the 2015 National Medal of Technology and Innovation, the nation's highest award for technological achievement.

Ashwath Jayagopal
Ashwath Jayagopal, PhD is the executive director of discovery medicine at Kodiak Sciences. Before this position, he was principal investigator at Vanderbilt Eye Institute and head of molecular pharmacology and biomarkers at Roche Pharma Research and Early Development.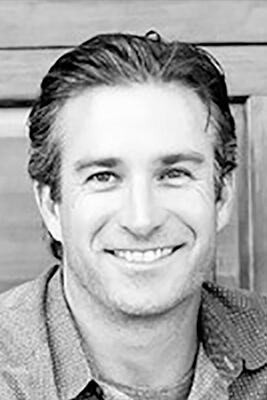 Patrick Johnson
Patrick Johnson, PhD is the chief business officer at Sydenxis. Prior to this role, Patrick was the vice president of corporate and business development at Allergan, a publicly-traded, large-cap pharmaceutical company. At Allergan, Patrick was responsible for corporate partnerships and mergers and acquisitions in ophthalmology, Allergan's largest therapeutic area, and also drug delivery. Prior to Allergan, Patrick was a co-founder of Chimeros, a biotechnology start-up company founded in Santa Barbara in 2005, where he was vice president of business development in addition to leading scientific teams as director of biology. Before co-founding Chimeros, Patrick was an adjunct faculty member at the University of California, Santa Barbara, where he was simultaneously conducting research in the Center for the Study of Macular Degeneration while teaching classes in neurobiology, developmental biology, introductory biology and biotechnology and society. Patrick holds a BS in biopsychology and a PhD in molecular, cellular and developmental biology, both from USCB. His doctoral research focused on the development of visual pathways in mammals and his post-doctoral research focussed on diseases of the eye, spanning both acute injury (retinal detachment) and chronic disease (age-related macular degeneration).

Darby Kozak
Darby Kozak, PhD is acting deputy director of the Division of Therapeutic Performance in FDA's Office of Generic Drugs. Kozak leads a team of interdisciplinary scientists on the development of new analytical methods and equivalence evaluation methodologies for complex parenteral, ophthalmic, and optic drug products. Prior to joining the FDA, Kozak was chief scientist at Izon Science, research fellow at the Australian Institute for Bioengineering and Nanotechnology and lecturer at the University of Queensland. Kozak has a BSc in Chemical Engineering from the University of Washington and a PhD in Physical Chemistry from the University of Bristol.

Markham Luke
Markham C. Luke, MD, PhD serves as director and supervisory physician for the Division of Therapeutic Performance (DTP) in the Office of Generic Drugs, FDA. DTP is responsible for facilitating pre-application development of generic drugs by conducting and promoting regulatory science research to establish standards ensuring drug therapeutic equivalence. Markham is a dermatologist, with a MD and PhD (pharmacology) from Johns Hopkins University. He has been employed at the FDA since 1998 serving various roles, including lead medical officer for dermatology drugs in CDER, chief medical officer and deputy director for the Office of Device Evaluation, CDRH, and acting director for cosmetics, CFSAN.

Joan Miller
Dr. Joan Miller is the David Glendenning Cogan Professor and Chair of the Department of Ophthalmology at Harvard Medical School (HMS), Chief of Ophthalmology at Massachusetts Eye and Ear and Massachusetts General Hospital, and Ophthalmologist-in-Chief at Brigham and Women's Hospital. An internationally recognized expert in the field of retina, Dr. Miller and her colleagues at Mass Eye and Ear/HMS pioneered the development of verteporfin photodynamic therapy (Visudyne®), the first pharmacologic therapy for AMD. The group also identified the key role of vascular endothelial growth factor (VEGF) in ocular neovascularization, leading to the development of anti-VEGF therapies now administered to millions of people with sight-threatening retinal diseases annually around the world. Her current studies focus on the pathogenesis of AMD, including genomics, metabolomics, imaging, and functional measures; strategies for early intervention in AMD; and neuroprotective therapies for retinal diseases. Dr. Miller has published over 280 original articles and more than 95 book chapters, reviews, and editorials, and she is a member of the National Academy of Medicine, the Academia Ophthalmologica Internationalis, the Dowling Society, and is a Gold Fellow of ARVO. Among her numerous honors, she delivered the 2012 Edward Jackson Lecture for AAO and was a co-recipient of the 2014 António Champalimaud Vision award, the highest distinction in ophthalmology and visual science. In 2015, Dr. Miller became the first woman to receive the Mildred Weisenfeld Award for Excellence in Ophthalmology from ARVO; in 2018, she became the first woman awarded the Charles L. Schepens Award from AAO. Recently, Dr. Miller was awarded the 2018 Lucien Howe Medal from the American Ophthalmological Society and the 2018 Gertrude D. Pyron Award from the American Society of Retinal Specialists.
Tieuvi Nguyen
Tieuvi Nguyen joined FDA in 2011 and currently serves as director of the Division of Ophthalmic Devices in CDRH. In this role, she oversees various scientific and regulatory policies related to the premarket approval, postmarket performance and surveillance, and compliance and enforcement of ophthalmic devices. Prior to joining the FDA, Nguyen held numerous positions in the pharmaceutical and finance industries.
Gary Novack
Gary D. Novack, Ph.D. is the founder and president of PharmaLogic Development, Inc. Novack studied at University of California campuses (BA, UC Santa Cruz, PhD, UC Davis, and UCLA, fellowship). He is a diplomate of clinical pharmacology and a fellow of the American College of Clinical Pharmacology. He is a clinical professor of ophthalmology at UC Davis, and a UC Regent Emeritus. He has authored over 300 papers and played a key role in the approval of over 50 products. A member of ARVO since 1983, he was a founding member of the Commercial Relationships Committee.
Philip Risser
As Regulatory Franchise Head for Ophthalmology and Respiratory Disease at Genentech/Roche, Philip has global oversight for therapeutic development regulatory work in these areas at Roche. Since joining Genentech in 1999, Philip has held a variety of positions in departments across the company including Research, Global Product Strategy, and Product Development, including several positions of increasing responsibility within Regulatory Affairs. Prior to joining Genentech in 1999, Philip accumulated a decade of experience working as a research associate in academic medical research laboratories in US and Germany.

Stella M. Robertson
Stella M. Robertson, PhD is a co-founder of Bios Partners, LP, a member of the Cowtown Angels and founder of Arrochar Consulting LLC, specializing in due diligence, translational research, product development and the life sciences. She formerly was a VP in R&D at Alcon, with experience in pharmaceutical research and global product development, including R&D strategies, project management, clinical trials, regulatory filings, and medical communication. She volunteers with the incubator TECH Fort Worth, the UNTHSC entrepreneurial program and as a UTSW Ophthalmology Department adjunct, and serves on the ARVO Foundation Board and WEAVR. She trained as an immunologist-cell biologist.
Elizabeth Robinson
Elizabeth Robinson is Vice Chairman of Indaco Venture Partners SGR. She is a co-founder of NicOx S.A. (1996) and President of NicOx Research Institute Srl. In her career, Elizabeth has served as Director, Product Development, at Recordati (1990-1996); Vice President, New Technology Ventures Europe, at Genzyme (1985-1988); Visiting Scientist at MIT (1984-1987). Elizabeth graduated Phi Beta Kappa from Wellesley College in 1977, received her M.S. in Chemical Engineering and Ph.D in biotechnology from Massachusetts Institute of Technology in 1979 and 1982. She is a member of the Fulbright Commission in Italy. Elizabeth is a contributing author on the chapter of patent due diligence for investors sponsored by the World Intellectual Property Organization.

Christy Shaffer
Seasoned entrepreneur and biotech executive, Christy Shaffer, Ph.D. has over 25 years of experience in the life science industry. Following her career as a clinical scientist, international project leader and associate director of pulmonary and critical care medicine at Burroughs Wellcome Co., she joined Inspire Pharmaceuticals in 1995 as the first, full-time employee. She was responsible for raising over $300m for the company, including its IPO in 2000. As president and CEO, Christy grew the company from 20 scientists to nearly 250 employees, with revenues of over $100 million. Christy retired from Inspire in 2010 and joined Hatteras in 2011.
Scheffer Tseng
Dr. Tseng is a physician scientist and specialized in ocular surface reconstruction using epithelial stem cell transplantation and amniotic membrane transplantation. His research has been continuously supported by NIH, NEI for over 36 years and focuses on epithelial stem cell biology and HC-HA/PTX3 as a novel regenerative matrix from the birth tissue. He was Charlotte Breyer Rodgers chair professor at Bascom Palmer Eye Institute until 2002 when he became the Chief Technology Officer of TissueTech, Inc., which together with its two full-owned subsidiaries, i.e., Bio-Tissue, Inc. and Amniox Medical, Inc., is the leading birth tissue based biologic company, in ophthalmology, wounds, orthopedic, and pain management.
Kazuo Tsubota
Kazuo Tsubota, MD, PhD is an internationally recognized dry eye specialist and his latest research activities spotlight myopia due to the myopia boom. Tsubota is interested in innovation and serves as director of the innovation program at Keio University. To set an example he established his own company, Tsubota Laboratory, a Keio University-launched startup. He has successfully designed and marketed moisture glasses for dry eye which are popular in Japan. A clinical trial is underway on violet light (VL)-transmitting eyeglasses, a product of Tsubota Lab, which are commercially available. The VL transmitting eyeglasses provide the necessary VL to prevent myopia progression.
Susan Washer
Sue Washer, president and founding CEO of Applied Genetic Technologies Corporation (AGTC), has 35 years of impressive career accomplishments, including diverse experience in the pharmaceutical/biologics industry, research and development and community and industry association leadership. Sue has transformed AGTC from a small academic spin-out to a leader in the gene therapy field with six products in active development for the treatment of rare inherited retinal diseases. Sue currently serves on the board of directors of BIO, the Alliance for Regenerative Medicine (ARM) and within BioFlorida. She earned her undergraduate degree in biochemistry from Michigan State University and an MBA from the University of Florida, where she graduated from the Warrington College of Business Entrepreneurship Program.

David Zacks
David Zacks, MD, PhD is a clinician-scientist at the University of Michigan, Kellogg Eye Center. In addition to being a vitreoretinal specialist, he has an NIH-funded research effort focusing on the molecular regulatory mechanisms controlling photoreceptor survival during periods of disease. Zacks is a member of the University of Michigan Vision Training Program and Program in Cellular and Molecular Biology. Zacks is committed to developing therapeutics aimed at preserving retinal cells and improving visual outcomes for patients with retinal disease. Zacks is a co-founder of ONL Therapeutics, which is currently testing photoreceptor neuroprotection in clinical trials.