Eye and Vision Science Toolkit

What do I need to study to become a vision scientist?

Visual science is an interdisciplinary field containing professionals from psychology, neuroscience, engineering, artificial intelligence, public health and much more. If you are interested in eye and vision science, here are some suggestions on how to get on track for a career in the field:
High School

Focus on courses such as chemistry, biology, math, anatomy, biochemistry, microbiology, physiology and physics.
Participate in science opportunities such as science fairs, contests, mentorships or internships.

Undergraduate

Pursue majors in the sciences and health fields. For example:

Microbiology, pharmacology, biochemistry, medicine, cell biology, neuroscience, public health, medical sciences, engineering

Also look for specific vision science programs, such as
Look for internships and research opportunities during this time as well.

Graduate

You can pursue a graduate degree in sciences or health fields:

Masters of Science in Public Health
Masters in Neuroscience

Some graduate programs offer joint PhD programs too.

Medical School

Your first three years should focus on attaining acceptable preclinical grades, seeking mentors in ophthalmology, and engaging in extracurricular activities like research, outreach events, etc.
Check out resources for medical students recommended by the Association of University Professors of Ophthalmology.
In your fourth year of medical school, you should apply to an Ophthalmology Residency Program.
You must complete a post-graduate clinical year (PGY-1) internship when you enter an ophthalmology training program.

PhD Program

In medical school, you can enter a PhD Program such as:

PhD in Population Health Science

You can also pursue a combined MD, PhD degree
Citation: https://www.aaojournal.org/article/S0161-6420(16)30132-4/fulltext. Grubbs, J. R., & Mian, S. I. (2016). Advising students interested in ophthalmology: A summary of the evidence. Ophthalmology, 123(7), 1406–1410. https://doi.org/10.1016/j.ophtha.2016.04.016


If you would like more information about courses of study, or to get matched with a mentor advisor, please contact outreach@arvo.org.
---
How do I become a researcher?
Research is essential in creating new treatments that save millions of lives. But how do you become a researcher?
It is important to remember that not everyone's path to becoming an eye and vision researcher is the same. It can vary depending on your interests, the country you live in, and your life experiences. We asked some of our members to share how they got into the field. Click on their names below to learn about their journies.
What are the qualities of a good researcher?
Curious
Hardworking
Passionate
Open-minded

Committed
Willing to make mistakes and learn from them
Patient
Resilient
See what others in the field say are valuable characteristics of a good researcher.
---
A day in the life of a vision researcher
Head over to ARVO's Youtube channel to take a look at what a typical day is like for various researchers at their job or at school.
Archayeeta Rakshit, MPhil, BOptom - a doctoral student at Queensland University of Technology (Brisbane, Australia)
Take a peek at what they get up to by following them on social media!
---
Eye and Vision Observances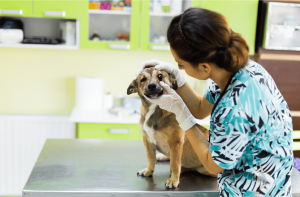 Note these dates to bring awareness to your family, friends and school about the importance of eye and vision care as well as vision research.