Keynotes
Opening Keynote
Wednesday, Feb. 1, 9 - 10:30am EST
#FailForward
Jacob Brown
Former professional athlete turned entrepreneur, motivational speaker and writer
"I turn failure into fuel by failing forward."
Brown is co-founder of Varlo, a cycling and triathlon apparel brand.
He is also well known for his LinkedIn persona, where he has grown a following under his #FailForward motivational posts, coaching and inspirational videos.
Brown now travels globally speaking to corporations, colleges and sports teams about how to take failure and turn it into fuel.
He is a family man ― a husband of one and father of four.
---
Closing Keynote
Thursday, Feb. 2, 9:10 - 10:10am EST
A career journey in eye and vision science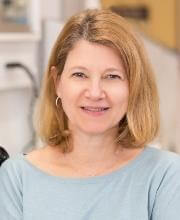 Patricia A. D'Amore, MBA, PhD, FARVO
Associate Chief for Ophthalmology Basic and Translational Research
Massachusetts Eye and Ear
Charles L. Schepens Professor of Ophthalmology
Harvard Medical School

At the forefront of angiogenesis research for more than three decades, D'Amore investigates the mechanisms of vascular growth and development. She is particularly interested in the role of polypeptide growth factors, such as VEGF and TGF-ß, and in investigating the contribution of cell-cell interactions in the cells of the vasculature.
D'Amore's foremost transformative contributions include the identification of VEGF as the elusive "Factor X" that causes pathological blood vessel growth in blinding neovascular eye diseases. She also developed a widely used mouse model of oxygen-induced retinopathy that served as the cornerstone of many basic scientific and preclinical studies of vascular development and disease. Her laboratory's description of the genomic organization and functional characterization of the mouse gene that encodes VEGF potentiated major advances in the understanding of the molecular and genetic mechanisms that underlie both developmental and pathological VEGF expression. Collectively, these studies helped form the scientific foundations of vascular-targeting therapies that are currently used to treat various cancers and intraocular vascular diseases, such as AMD and diabetic retinopathy. In recognition of this groundbreaking work, D'Amore was one of seven co-laureates of the 2014 Antonió Champalimaud Vision Award.
Her studies have also uncovered important physiological roles of vascular growth factors—yielding crucial insight into the safe use of antiangiogenic therapies. Ongoing investigations are elucidating the molecular regulation of inflammation at the cellular level, the role of the endothelial glycocalyx in the regulation of angiogenesis, and the contribution of inflammation to the pathogenesis of AMD.