Nightlife in New Orleans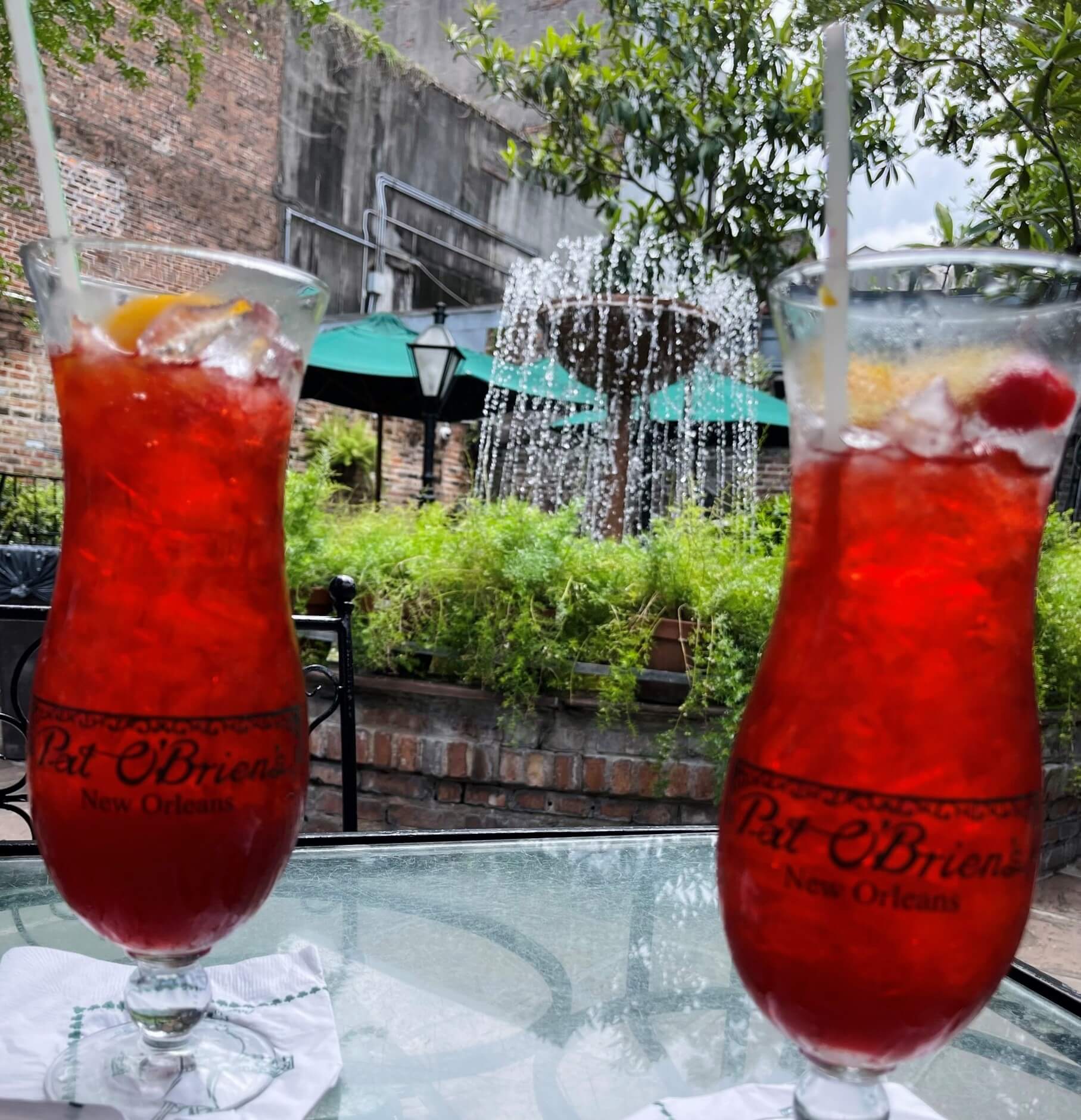 New Orleans is famous for its vibrant nightlife and there is no shortage of places to enjoy live music and a cool beverage.
Bayou breweries
If you have a preference for draft beer, I recommend NOLA Brewing Co., Urban South Brewery and Port Orleans Brewing Co., all found on Tchoupitoulas Street. Another great option is Brieux Carré Brewing Co., located in the French Quarter on Decatur Street which offers a variety of drafts that are as unique as the city. My personal favorite is Bayou Beer Garden, off Norman C. Francis Parkway, where you can enjoy over 45 draft choices and a nice courtyard to mingle with the locals.
If you rather hangout closer to the ARVO hotels, here are some top places in/near the Quarter that offer live music and/or a unique experience worth checking out:
This iconic New Orleans venue has been around since the 1960s. It is well know known for its intimate performances and has hosted some of the biggest names in jazz over the years. Grab a cocktail and enjoy some of the best live music in the city.
A popular spot with an eclectic lineup of live music, including jazz, blues, and swing, The Spotted Cat is a great place to dance the night away with some of the best local musicians from the Big Easy.
Located inside the Hotel Monteleone, this iconic lounge features a revolving carousel bar that takes you on a slow spin around the room as you enjoy your cocktail. It's a must-visit for anyone looking for a unique drinking experience.
Known for its lively atmosphere and diverse lineup of live music, this popular venue boasts three stages that each feature a different type of music, ranging from blues to funk. Be sure to bring your dancing shoes!
The Bombay Club
A cozy, elegant bar famous for its classic cocktails and live jazz music, The Bombay Club is your destination if you are looking for a great place to relax and enjoy a sophisticated evening out.
This popular shop not only offers a wide selection of wine and spirits, but also features a rotating lineup of local musicians performing nightly in their outdoor courtyard.
Delicious small plates are not the only thing on the menu at Three Muses. Vistors can also enjoy a drink while listening to great live music from a variety of genres, including jazz, blues, and folk.
Frenchmen Street
Frenchmen Street in the 7th Ward is a popular nightlife destination in New Orleans. Known for its many bars and music venues, it's a great place to explore and discover new places to enjoy a beverage and live music.
Around since the 1980s, Snug Harbor is known for its intimate setting, top-notch live jazz performances, as well as delicious food and cocktails.
Birthplace of the Hurricane cocktail and dueling jazz piano show, Pat's is a true delight for anyone who appreciates a charming fountain courtyard, amazing drinks, and a live music show largely dictated by the audience. Located on St. Peter Street in the French Quarter, it is not uncommon for lines to form here so make sure to budget a little extra time.
Jarrod C. Harman, PhD
Jarrod earned his doctoral degree in biochemistry & molecular biology from LSU Health New Orleans in Louisiana. He did his postdoctoral training at Harvard Medical School and Boston Children's Hospital (Massachusetts) where his work focused on leveraging multi omics to elucidate metabolic dysfunction in retinopathy of prematurity and he currently maintains an adjunct role. Jarrod has worked in ophthalmology and visual sciences for the last nine years. In 2019, he was selected as an ARVO Science Communication Training Fellow, which allowed him to work with members of the U.S. Congress to advocate for vision funding both nationally and at the state level. Jarrod was also the inaugural recipient of ARVO's Emerging Advocate Award (2020) and was selected as one of the 2021 Emerging Vision Scientists by the National Alliance for Eye and Vision Research (NAEVR). He currently serves on ARVO's Advocacy and Outreach Committee (AOC). Recently, Jarrod was hired as the Associate Director of Pharmacology and Bioanalytics at EyeCRO, LLC.