Linking mentor, mentee and good science
Dr. David L. Epstein Award honors recipients Jonathan Crowston and Peter van Wijngaarden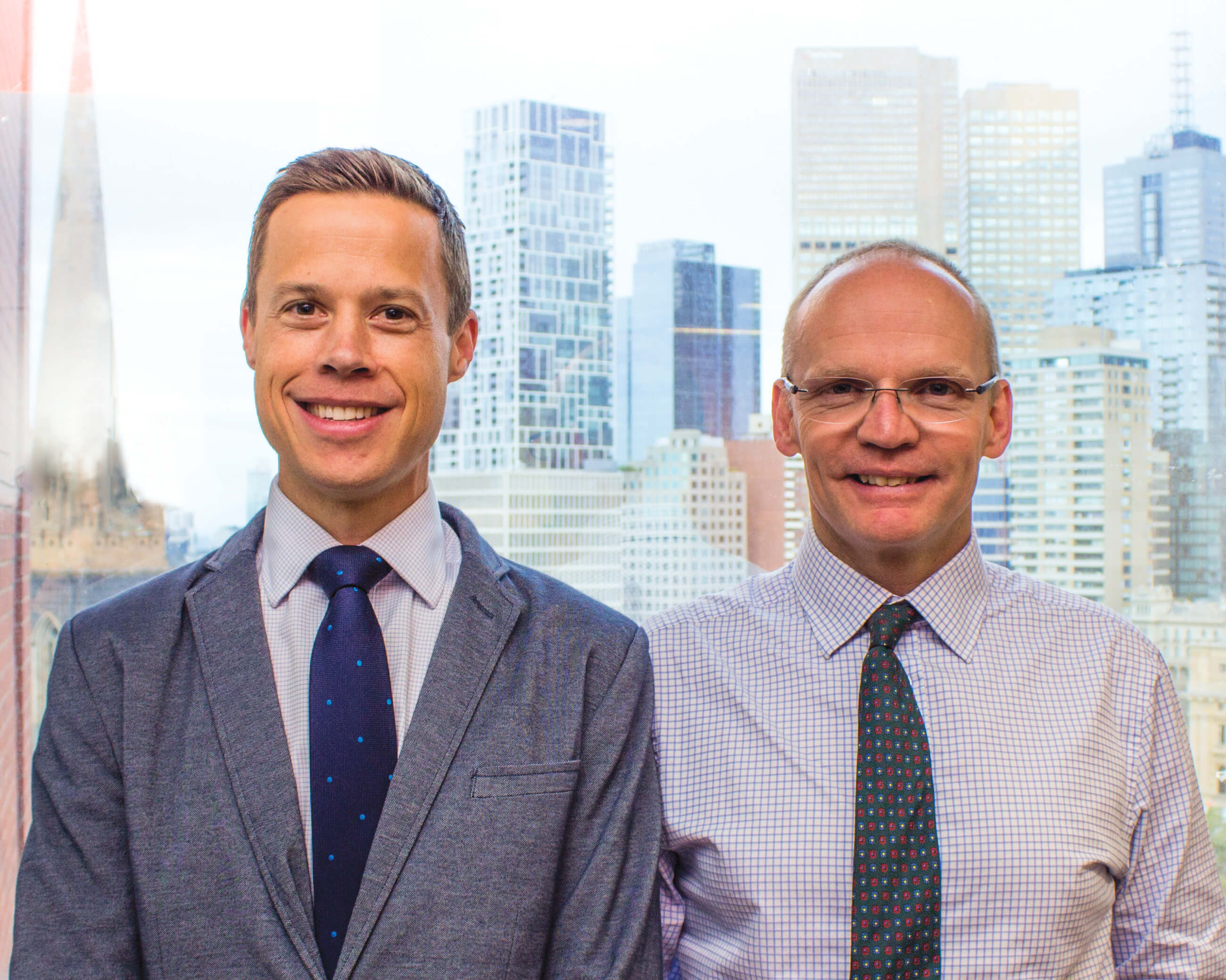 Jonathan Crowston, MBBS, PhD, and Peter van Wijngaarden, MBBS, PhD, speak with the easy-going rapport of two people who have worked together for years. And they have. Crowston and his mentee, van Wijngaarden, collaborate closely at the Centre for Eye Research Australia in Melbourne. They are the first recipients of the Dr. David L. Epstein Award, a $100,000 research award established to honor Dr. Epstein's commitment to the mentorship of clinician-scientists working in glaucoma.
Crowston acts as mentor across his roles as Ringland Anderson Professor of Ophthalmology at the University of Melbourne, managing director of the Centre for Eye Research Australia (CERA) and a practicing glaucoma specialist at the Royal Victorian Eye and Ear Hospital. He looks for high-achieving residents whom he can support during their residences. That is how he met van Wijngaarden, who was a resident applicant with "obvious potential." Crowston brags on his mentee, recalling, "He was at the top of his class and number one at everything."
"It's hard to strike out as a clinician-scientist," van Wijngaarden says. "You need a mentor who is actively engaged in your career and who can offer you both moral support and practical support." van Wijngaarden, a clinician-in-training with an interest in research, would attend Crowston's weekly laboratory and clinical meetings as often as he could. After finishing his medical training, he went on to get his PhD in retinal vascular biology but ultimately found his way back to CERA, where he now serves as a principal investigator and deputy director. "Sometimes your residents come back," Crowston says, "And now Peter is one of my deputies."
Since receiving the Dr. David L. Epstein Award last year, van Wijngaarden has been working with Crowston on their project titled "Energy supply in glaucoma: the role of oligodendrocyte-mediated lactate transport in maintaining the integrity of ganglion cell axons in the optic nerve." The project seeks to understand how cells in the optic nerve derive their energy and whether or not aging in those cells could play a role in glaucoma. The collaboration allows van Wijngaarden to test his hypothesis while capitalizing on Crowston's work that provides a way to challenge the optic nerve, and more tangibly, the award has supported a postdoc they share who links their work.
"The Epstein award is the only award that supports both the mentor and the mentee, and good science," says Crowston. "While of course the funding is important, it's about more than that. The structure of the award is cementing links between mentor and mentee to do bigger and better projects through collaboration." AJ
Peter van Wijngaarden (located on the left in the photo above) and Jonathan Crowston (located on the right above) will present their results at the ARVO 2018 Annual Meeting.