Get to know the new MIT Trustee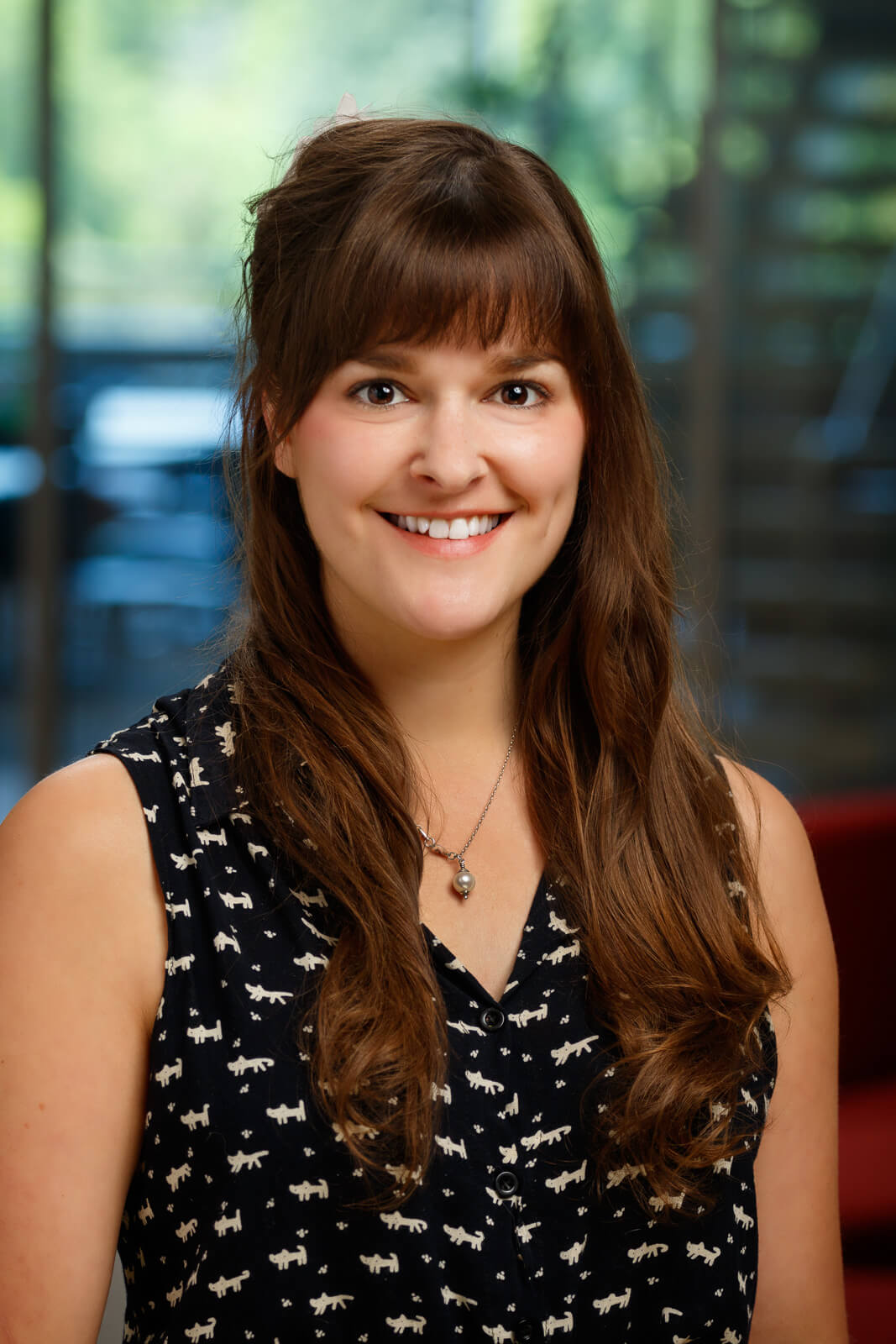 Emily Patterson, PhD, was recently selected as the new At-large Member-in-Training (MIT) ARVO Trustee. She discusses her background as well as goals for her research and as a member of the ARVO Board representing students and trainees.
Tell us a little bit about yourself
I grew up near Winchester, England and received my BSc in Psychology at the University of Warwick, followed by a PhD in optometry & visual science under the guidance of John Barbur, PhD, at City University in London. I am currently a postdoctoral research fellow among a fantastic team of people in the Advanced Ocular Imaging Program at the Medical College of Wisconsin, headed by Joseph Carroll, PhD. Our lab specializes in retinal imaging using adaptive optics scanning light ophthalmoscopy; investigating the effects of various pathologies on photoreceptor integrity, as well as on visual function. My personal interests revolve around the cone dysfunction syndromes and color vision. When I'm not "focusing" on eyes, I like to spend time with family and friends, cook and enjoy nature.
What do you see yourself doing after your postdoc?
Eventually I would like to set up my own lab. Right now I have the honor of being a part of so many great collaborations. It's inspiring to see the discoveries and achievements that can be made when the knowledge and skills of multiple scientists are pooled together. I hope to carve out my own niche that will enable me to excel as an independent scientist, as well as to make valuable contributions to collaborative efforts.
How have you been involved with ARVO since joining?
Since joining ARVO in 2014, I have presented at every Annual Meeting and made additional contributions to the presentations of other members of the lab. During the week of the Meeting, I attend as many ARVO-sponsored events as my schedule allows, such as Breakfast/Pizza with the Experts, the Sunday Social and, of course, ARVO Karaoke! Throughout the rest of the year, I like to keep up-to-date using ARVOConnect and I have also been an active reviewer for IOVS.
What prompted your interest in joining the ARVO Board of Trustees?
The ARVO Annual Meeting is such a pivotal event for our lab – the work involved in preparation, the thrill of presenting, the wealth of knowledge of so many diverse scientists in one place at one time. While the experience can be overwhelming, it is also one of the most rewarding and exhilarating events of the year. Thus, I very much wanted to give back to the organization. A position on the Board of Trustees will enable me to help more young scientists to get the very best from their own ARVO experiences. To be involved in an organization that has inspired my research is truly an honor, and I am excited to be part of the team that will drive ARVO and the Annual Meeting forward.
What are you hoping to accomplish during your time on the Board?
As a new board member, my initial goals will be to gain a full understanding of how the board works together to make decisions and implement changes, as well as to build good relationships with my fellow board members. My longer-term goals are to establish new ways to engage young ARVO members, both within the MIT community and across the wider ARVO community. I would like to see more "non-intimidating" events for early-career scientists at the Annual Meeting, as well as expanding existing networking opportunities, such as Breakfast/Pizza with the Experts. I would also like to build a support network among MITs, the purpose of which would be to encourage regular communication, discussion and dissemination throughout the year. JJ