Looking toward the next 50 years
By Paul A. Sieving, MD, PhD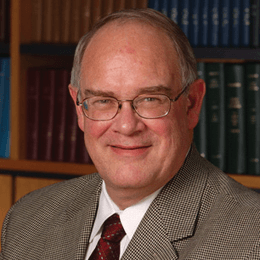 We were very pleased with ARVO's recognition of the NEI 50th anniversary at the ARVO Annual Meeting in Hawaii. Our anniversary observance continued with a fourth symposium on October 18 on the NIH campus. "The Future of Vision Research" featured several trailblazing scientists presenting on topics ranging from artificial intelligence to tissue engineering. The complete agenda is available online. All are welcome to attend. As with the first three symposia, a video recording will be posted to the symposium webpage afterwards. Videos with highlights of NEI's accomplishments over the decades can be found on our YouTube channel. Learn more about these and other 50th anniversary activities by going to the NEI website at nei.nih.gov/neiat50.
Meanwhile, the budget is on everyone's mind. I cannot predict 2019 numbers, but I can describe where we currently stand. The NEI 2018 budget was made official in March, topping $772 million — a 5.4% ($41 million) increase over 2017. Unfortunately, inflation continues to diminish our buying power, which has held steady since 2013 but is down more than 20% since 2003. Total NEI grants are down from their peak in 2004.
One aspect of the 21st Century Cures Act includes special funding directed toward the trans-NIH Regenerative Medicine Innovation Project (RMIP). This program supports pre-clinical and clinical research that uses adult stem cells to further the field of regenerative medicine. Participants are required to match government funds with equal non-federal contributions. RMIP awarded the first grants in September 2017 and in July 2018 and announced an additional funding opportunity for up to 15 new project awards, available for pre-clinical or clinical cooperative research projects and small business grants. Applications are due Oct. 16. NEI participates in this program. Check the RMIP website for details.
RMIP hosted a workshop this past winter that included a panel on ophthalmology. The workshop crystallized many of the challenges of bringing stem-cell based therapies to the clinic, for ophthalmology and for other areas of medicine. Challenges include the need to characterize and verify cell identity and purity, methods to evaluate animal models in pre-clinical research, processes for scaling production of implantable cells and tissues and the need to identify appropriate endpoints in clinical studies.
To address these gaps, RMIP developed a new resource called the Regenerative Medicine Innovation Catalyst (RMIC), in partnership with the Food and Drug Administration, the National Institute of Standards and Technology and the Department of Defense. The RMIC will bring together the four participating agencies to advance the transformative research funded by the RMIP. Collaborative areas include knowledge and infrastructure related to cell characterization and production, clinical research support, bioengineering, and specimen and data handling.
As we close out the NEI 50th anniversary year and reflect on the remarkable progress that has been made in the treatment and prevention of vision loss, we look forward to the transformative discoveries that lie ahead.