President's Message
From bench to bedside and back
By Steven J. Fliesler, PhD, FARVO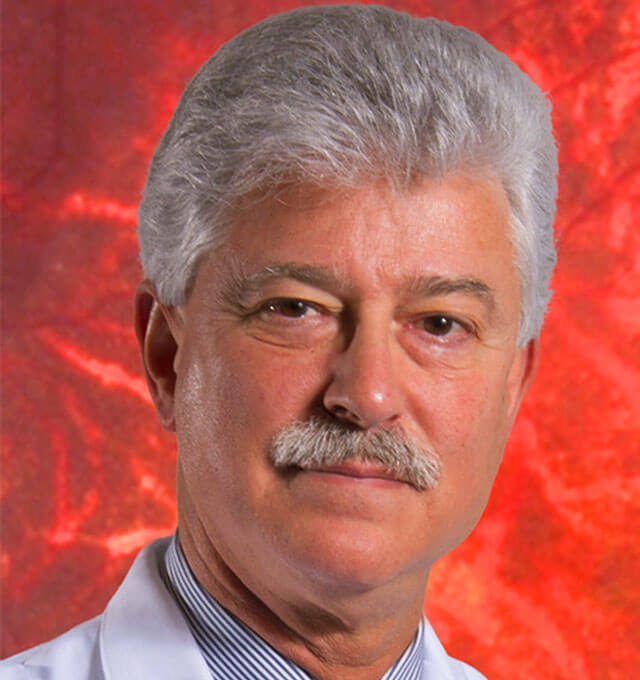 Each year, the incoming president of ARVO is asked to identify a theme for the next year's Annual Meeting. While the presentations at our Annual Meetings cover a broad range of topics and disciplines that span the field of eye and vision research, the theme helps to weave a specific idea or message into the meeting as well as over the course of the months leading up to the meeting. The theme I've chosen for our 2019 Annual Meeting is "From bench to bedside and back." For me, this phrase embodies the essence of what we do as researchers and clinician-scientists, working within the context of the clinical discipline of ophthalmology.
Increasingly, the work we do in our labs takes the "translational" journey from bench to bedside, leading to more questions and scientific research that takes us back to the bench. Whether we are examining the genetics of disease or the possibilities of a new technology to diagnose, treat or even prevent disease, our work begins in our labs with a question. This question leads to the generation of hypotheses, which then leads to testing those hypotheses through experimentation. Often the results are inconclusive, resulting in more questions and the need for more experimentation. Ideally, the outcomes of our research will eventually lead to the patient's bedside (or clinic).
Not all patients respond in the same manner to therapeutic interventions. Some may be refractory to a treatment that otherwise is effective in the general population. This sends us back to the bench to understand why this variability in clinical outcomes occurs and how to tailor a treatment to improve efficacy for those refractory individuals. More questions, more research — always looking for a deeper understanding of the fundamental mechanisms underlying disease and for better ways to diagnose, treat and prevent conditions that impact the eye and normal visual function.
Along these lines, I have selected two Keynote Speakers for ARVO 2019 whose seminal research discoveries illustrate different aspects of this theme.
The opening ARVO/Alcon Keynote Lecture on Sunday will be given by Dr. Randy W. Schekman, a Howard Hughes Medical Institute Investigator and professor of cell and developmental biology in the Department of Molecular and Cell Biology at the University of California at Berkley. The talk will be titled "How cells export proteins and RNA – applications to the treatment of disease." Dr. Schekman's research has focused on understanding how cells transport proteins from their site of synthesis in the endoplasmic reticulum to their various ultimate destinations inside or outside the cell, using membrane vesicles as a vehicle. His studies have employed yeast as a model organism and have harnessed the power of yeast genetics to understand this fundamental biological process of intracellular vesicular trafficking.
The closing ARVO/Alcon Keynote Lecture, "Models of translational science to span innovation gaps in academia" will be presented on Thursday by Dr. Martin Gleave, who is both an active clinician-scientist and surgeon, as well as being an entrepreneur. Dr. Gleave is director of The Vancouver Prostate Centre, the Liber Ero British Columbia Leadership Chair in Prostate Research and distinguished professor and vice-chair in the Department of Urological Sciences at the University of British Columbia in Vancouver. His research is an exemplar of how science can successfully move from the lab bench to a therapeutic intervention for patients. His studies have centered around characterizing the molecular mechanisms that mediate treatment resistance in cancer, focusing on stress-activated adaptive responses that drive acquired treatment resistance and designing rational combination co-targeting strategies to abrogate the stress response to create conditional lethality and improve cancer control. He has patented several anti-cancer drugs and, in 2001, founded OncoGenex Technologies, for which he serves as chief scientific officer.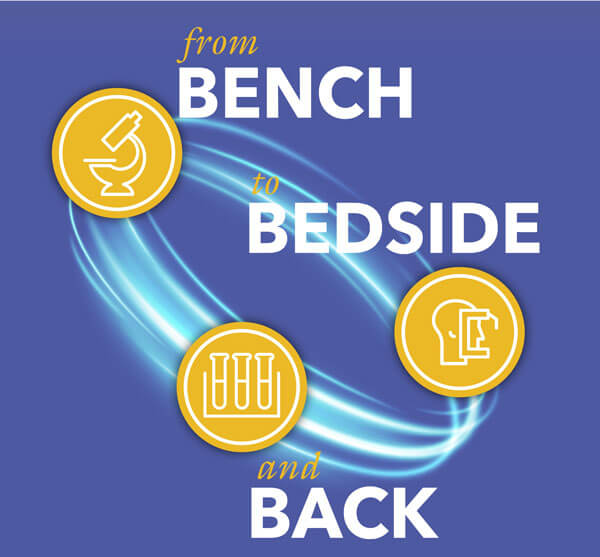 The research programs of Drs. Schekman and Gleave represent just two examples of the cycle that our science can take — from bench to bedside and back— and the impact it can have on human health and society. I look forward to integrating this idea into more than just our meeting in the spring. I hope that you will consider this idea in the context of how your own research may ultimately be applied to helping those living with or confronting eye disease and vision-compromising conditions. I look forward to sharing more information about ARVO 2019 in Vancouver as the year progresses.
For more information about the keynote speakers, visit arvo.org/am.
View President's Message from ARVONews Spring 2018 issue, Get to know President-elect, Steven J. Fliesler, PhD, FARVO