Around the Globe
SEE-ARVO: Developing young leaders across southeast Europe
This article is part of a series highlighting members and activities of ARVO's 13 International Chapter Affiliates.
The South-East European Association of Research and Ophthalmology (SEE-ARVO), which was approved for the chapter program by the ARVO Board of Trustees in 2009, is working to become the premier regional hub for eye and vision science across the 18 countries of Albania, Bosnia-Herzegovina, Bulgaria, Croatia, Cyprus, Greece, Hungary, Italy, Kosovo, Macedonia, Moldova, Montenegro, Romania, Serbia, Slovakia, Slovenia, Turkey and Ukraine.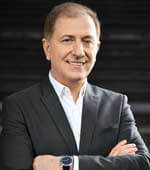 As a sub-division of the South-East European Ophthalmological Society (SEEOS), SEE-ARVO was chaired by Petja Vassileva since its creation. The SEEOS board recently elected a new chapter president, Marko Hawlina, MD, PhD, who has a bold vision for building young, regional leaders and fostering their development at SEE-ARVO.
"Being affiliated with ARVO, the most powerful eye and vision research organization in the world, is key to the support, involvement and participation of our young researchers," says Hawlina.
Rising stars
The pool of researchers that have received travel grants, including SEE-ARVO and ARVO Foundation Developing Country Eye Researcher Fellowship (DCERF) grants, has proven to be fertile ground for cultivating new engaged leaders. Several of these rising leaders share their stories about how attending ARVO's highly recognized Annual Meeting motivated them to want to be involved in the SEE-ARVO chapter.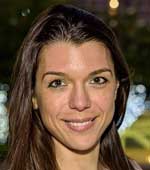 Sanja Petrovic Pajic, MD, MSc
SEE-ARVO secretary
Hawlina appointed, PetrovicPajic, a young ophthalmic researcher from Serbia, to serve as chapter secretary. In this role, she has been working to connect scientists in the region through a comprehensive member recruitment campaign.
"ARVO gives you the strength and motivation to push forward and participate in global projects and transfer knowledge back to your home country," says Petrovic. "ARVO Chapter Affiliates like SEE-ARVO, to which my country territorially belongs, have an immense role in spreading regional science awareness and research support. I wanted to become part of it, to help with volunteer work."
---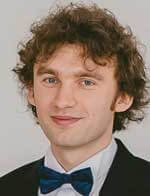 Robert Tripon, MD
DCERF recipient
Tripon, who is from Romania, received an ARVO Foundation 2015 DCERF travel grant that made it possible for him to attend his first ARVO Annual Meeting. He hopes to play a prominent role in advancing eye and vision science in southeast Europe.
"The ARVO Annual Meetings have been invaluable in starting new collaborations with world-leading scientists who were willing to help us develop the eye research in our region," says Tripon. "We implemented basic science research using new techniques in Romania, and with the help of collaborators from abroad our work led to new discoveries and shared publication."
---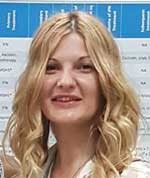 Nina Jovanovic, MD, MSc, MPH
DCERF recipient
Jovanovic plans to use her experience at the Annual Meeting to explore global connections within ARVO's global membership and chapters.
"One day during the 2018 ARVO Annual Meeting in Honolulu, Hawaii, I was sitting with three brilliant young doctors — a retinal ophthalmologist from Nigeria, a pediatric ophthalmologist from Cameroon and an anterior segment and refractive surgery ophthalmologist from the Philippines," says Jovanovic. "We were chatting following a fulfilling and enriching week of sessions, charged with enthusiasm and motivation to return to our home institutions and pass on the vibrant energy that we were infected with to our younger and older colleagues in our home countries."
---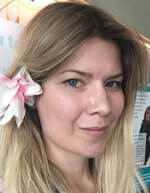 Kristina Loncaric, MD
DCERF recipient
Loncaric hopes to take her experience as a DCERF recipient to support innovation in the region.
"It was inspiring to learn about research presented at symposia, paper and poster presentations, keynote and award lectures at ARVO's Annual Meeting," she says. "In addition to attending sessions related to my field of interest, I got a glimpse of what current hot topics and trends in ophthalmology are, such as realizing that artificial intelligence and computer vision technology is rapidly developing and that will shape the future of ophthalmology.
Even though many of these research methods and equipment are unavailable in my country of Croatia, it is important to be informed of trends and new technologies and how to access them. I also got ideas and established contacts for my future scientific work."
---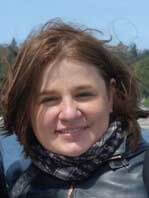 Amra Vodencarevic, MD
DCERF recipient
Vodencarevic is interested in fostering eye and vision research among young researchers.

"The ARVO Annual Meeting gave me insights and new points of view on eye and vision research and the opportunity to bring these new ideas and knowledge to Bosnia and Herzegovina for me and my colleagues to work together to save the sight of many and help our patients," says Vodencarevic.
---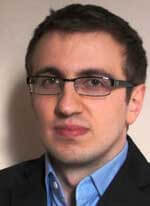 Albert Lula, MD
SEE-ARVO travel grant recipient
"Being a senior trainee with a special interest in glaucoma surgery, attending the most prestigious ophthalmology meeting in the world exposed me to an excellent opportunity to learn from the best and be up to date with the latest clinical and surgical ophthalmology innovations," says Lula. "Additionally, the ARVO Annual Meetings have been of huge importance for our department to collaborate with world-leading institutions, such as the Institute of Ophthalmology, UCL, who were willing to help us to improve the eye research in our region. We are using new research techniques and modalities in Albania and with the help of excellent researchers from abroad, our clinical and lab research is improving dramatically."
---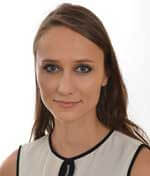 Zala Luznik, MD
SEE-ARVO travel grant
Luznik credits SEE-ARVO with enabling and supporting her first participation at the ARVO Annual Meeting in 2016. Her presentation at ARVO in 2017 fostered her current postdoc position at Harvard University.
"ARVO is the best opportunity to hear all about the latest advances in eye and vision research from the most experienced researchers all over the world, to connect and improve your research projects at home."
SEE-ARVO membership is open to individuals around the globe who are interested in eye and vision research in South-east Europe. There are no membership dues. To learn more or to join the SEE-ARVO community, visit, arvo.org/see-arvo/.
---
Applications for the 2019 DCERF program are being accepted through December 1, 2018. Learn more about DCERF.