Honoring commitment and support
Friends and colleagues will join together at the 2018 ARVO Foundation Gala on Saturday, April 28 in Honolulu, Hawaii, to recognize three individuals who have made significant contributions to ARVO and the ARVO Foundation: Nicolas G. Bazan, MD, PhD, FARVO; Shigeru Kinoshita, MD, PhD, FARVO; and Alice R. McPherson, MD.
ARVO Foundation Honorees are recognized for their commitment to ARVO and the ARVO Foundation including financial support, exemplary leadership of a Foundation initiative or dedication to endeavors that represent the mission of the ARVO Foundation. Honorees are nominated and selected by the ARVO Foundation Board of Governors.
Nicolas G. Bazan, MD, PhD, FARVO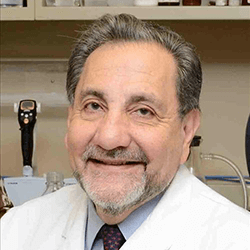 Bazan is being recognized for his role as one of the ARVO Foundation's most generous donors and dedicated leaders in the Foundation's 16-year history. This includes his service to the ARVO Foundation since 2008 as a Governor, chair and presently chair emeritus and his role as co-host of the annual ARVO Foundation Gala since 2011. His family's financial contributions have included being inaugural members of the Dowling Society, annual supporters of both the Gala and the WEAVR Luncheon and supporting the challenge grant for the 2017 ARVO Annual Meeting giving campaign.
Shigeru Kinoshita, MD, PhD, FARVO

Kinoshita is being honored for his long tenure as an ARVO member during which he served in many leadership roles, including as a Trustee, and as a member of the Annual Meeting Program Committee and the Global Membership Committee. One of the longest standing Dowling Society members, Kinoshita is also being recognized for his leadership as a generous financial supporter of the ARVO Foundation.

Alice R. McPherson, MD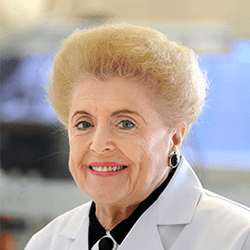 The ARVO Foundation is honoring McPherson for her leadership as a physician, scholar and philanthropist dedicated to the study and treatment of retinal diseases. With McPherson's support, the Retina Research Foundation has provided over $300,000 to support 345 travel grants for trainees to present their research at the ARVO Annual Meeting.


---

New Dowling Society members
During the 2018 Gala, the ARVO Foundation also will welcome new members of the Dowling Society, each of whom have made a commitment to the ARVO Foundation of $10,000 or more:
Colin J. Barnstable, DPhil, FARVO
Jeffrey H. Boatright, PhD, FARVO
Rafal Farjo, PhD
Ronald E. P. Frenkel, MD
David Huang, MD, PhD, FARVO
Alice R. McPherson, MD
Robert F. Miller, MD, FARVO
Frances J. Rucker, PhD, MCOptom
Iris M. Rush, CAE
Lawrence J. Singerman, MD, FACS
William Eric Sponsel, MD
Gloria Sternberg
Elena Yorio
Don't miss your chance to attend this year's ARVO Foundation Gala in Hawaii. For more information about the Gala, including ticket and sponsorship sales, visit www.arvo.org/arvo-foundation/gala.