50 Years of federally-funded vision research
Paul A. Sieving, MD, PhD, FARVO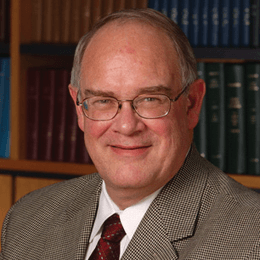 Congress created the National Eye Institute in 1968, making vison a top health priority. As we celebrate our 50th anniversary with events scheduled throughout the year, we look back at the amazing progress made possible by federally-funded vision research.
NEI funding of randomized controlled trials (RCTs) has led to major public health improvements. For example, in the 1960s, about half of all diabetic retinopathy patients were blind within five years of diagnosis. NEI-sponsored clinical trials, which started in the 1970s with the Diabetic Retinopathy Study, reduced the incidence of severe vision loss from diabetic retinopathy by 90%. Similarly, glaucoma treatment was advanced by the NEI-funded Ocular Hypertension Treatment Study, which showed that pressure-lowering eye drops reduced the development of glaucoma by more than 50%. NEI-funded RCTs have improved care for many other eye conditions — among them are age-related macular degeneration (AMD),retinopathy of prematurity, cornea disease, amblyopia and uveitis.
More recently, NEI support of genetics/genomics research has yielded insight into disease pathology. Researchers have found more than 50 genetic variants associated with AMD, and 16 associated with primary open angle glaucoma. Discoveries of dozens of rare eye disease genes were made possible with NEI support, including discovery of RPE65, which in turn fostered development and FDA approval of gene therapy for Leber congenital amaurosis.
These highlights represent a fraction of notable NEI-funded advances. More examples can be found in the timeline on the NEI website.
Today, NEI is a leader in the development of regenerative medicine for eye disease through strategic support of research projects across the country. These include activities coordinated by the NEI Audacious Goals Initiative, which aims to restore vision through regeneration of neurons in the retina. The NEI 3-D Retina Organoid Challenge is fostering development of human retinal tissue models for studying retinal development, drug screening and tissue transplantation. Meanwhile, the NEI intramural program is on track to launch later this year the first-ever clinical trial in the U.S., testing tissues derived from induced pluripotent stem cells.
NEI 50th anniversary events
NEI on Capitol Hill
March 21, 5:30pm
Rayburn House Office Building, Room 2044
Congressman Pete Sessions will acknowledge NEI's accomplishments since its founding. I will recognize the funders and advocacy groups outside of government who are vital partners for us and the vision research community. We hope you will be able to join us. Please RSVP at nei.nih.gov/neiat50.
Vision and Immunology: Partners in an Ambiguous Relationship
March 22, 9am – 4:30pm
NIH campus
Lipsett Amphitheater, Bldg. 10

This 50th anniversary symposium is open to the public. To learn more, see the complete agenda.
NEI at ARVO 2018
April 29 – May 3
Please visit the exhibit hall to experience our new virtual reality eye disease simulator and to view "NEI: Then and Now" videos featuring some familiar faces from 10 – 11am on Monday, April 30 and Tuesday, May 1 in the Exhibitor Presentation area. Also, you are invited for a discussion on regenerative medicine for vision at an NEI town hall meeting on Tuesday, May 1 at 6:45pm. Titled, "Bringing regenerative medicine therapies to the clinic," this evening meeting will highlight ongoing work and new funding opportunities.
A complete list of symposia and other 50th anniversary events is available at nei.nih.gov/neiat50. You will also find a toolkit of materials and resources related to our anniversary, including articles, a calendar and social media posts. We encourage you to use them to help us mark the anniversary throughout the year.