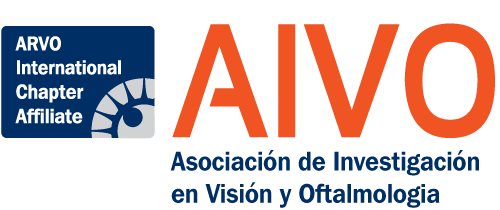 Asociación de Investigación en Visión y Oftalmologia (AIVO)
Background
Established in December 2006 in Buenos Aires, AIVO's members are ophthalmologists and academic researchers from Argentina,Paraguay, Uruguay and Chile. AIVO hosts a multidisciplinary clinical and basic science meeting each year. AIVO became an International Chapter Affiliate on May 5, 2007.
Mission
To foster communication between Latin American eye researchers and to promote vision science among Latin American clinicians.
Membership
Membership is open to individuals around the globe who are interested in eye and vision research in Argentina, Paraguay, Uruguay, Chile.
AIVO members use an exclusive AIVO ARVOConnect community — an online forum for collaboration: Access here
Planned 2021 – 2022 activities
Biannual meeting in October 2021 in Cordoba, Argentina
Travel grant opportunities for young investigators to attend the virtual ARVO Annual Meeting: May 1 – 7, 2021
Contact
AIVO President:Jeremias Galetti, MD, PhD
AIVO Vice-President: Maria Ana Contin, PhD
AIVO Secretary: Rodrigo Torres, MD, PhD
AIVO Secretary of International Affairs: Loren German, PhD
AIVO Treasurer: Damian Dorfman
AIVO website: www.aivo.com.ar
María Mercedes Benedetto, 2018 AIVO travel grant recipient
"I am currently in the last year of my PhD training, at the School of Chemical Sciences (National University of Cordoba), in the area of Neurobiology. The AIVO travel grant allows me to attend the ARVO 2018 Annual Meeting, which will help me broaden my knowledge about the different research groups that are working on vision, and thus return to Argentina with a clearer idea on potential collaborations and future postdoctoral opportunities."
Maria Benedetto's thesis topic