2021 Joanne G. Angle Award recipient:
Sally Atherton, PhD, FARVO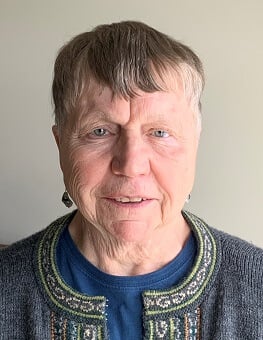 Since her first volunteer experience in the mid-1990s as a member of the Annual Meeting Program Committee (AMPC) representing the Immunology/ Microbiology (IM) Section, Sally Atherton, PhD, FARVO, has been a steadfast stalwart of ARVO. Her roles over the years include serving as president and executive vice-president of the Board of Trustees, as well as executive director of the Association. Still an active member of the IM Scientific Section, she is also an associate editor of the Investigative Ophthalmology & Visual Science (IOVS) journal. Atherton was recently named the 2021 recipient of the Joanne G. Angle Award — the highest service honor bestowed by ARVO to recognize an outstanding leader who has made significant and continuous contributions in support of the Association's mission.
"I am honored to be included among the previous awardees whose service to ARVO was and continues to be much appreciated. I knew and worked with Joanne for many years…she and I became friends; we had many adventures together…and during that time, I watched as she tirelessly promoted the benefits of ARVO for investigators at all levels. ARVO grew into an international eye and vision research organization under her direction. Her leadership established the foundation for the organization that ARVO is today."
Serving on the AMPC provided Atherton with a "peek behind the curtain" of the Annual Meeting and all that goes into ensuring its success, piquing her interest in continuing to be involved in ARVO leadership. She counts among her numerous highlights as an ARVO volunteer, the opportunity to participate in the planning process for the Association's next strategic plan during her time on the Board of Trustees.
"The planning process was a tremendous learning experience, and it was exciting to play a part in setting the direction of ARVO for the next several years."
Atherton has also chaired the site selection committee responsible for making recommendations on locations for future Annual Meetings to the Board of Trustees. She recalls working with the committee as an awesome experience. "Visits were intense, action- and information-packed. Imagine flying to Honolulu and being there for less than 36 hours — our hosts realized quickly that we were serious about our visit!"
Atherton encourages other ARVO members to volunteer when the opportunity arises. "Be involved in something in which you are interested and/or for which you have a passion. One of the added benefits of volunteering for a large organization such as ARVO is, through the committee meetings and other activities, you get to meet and network with individuals with whom you might otherwise never interact. So, if you are interested in volunteering, do not be shy about letting your interest be known."
About Sally Atherton, PhD, FARVO
Sally Atherton is Regents Professor and Chair Emerita at the Medical College of Georgia, Augusta University. She previously held faculty positions at the University of Miami and the University of Texas Health Science Center at San Antonio. Her training is in microbiology (virology), human anatomy, molecular virology and immunology. Her research program, which focused on the pathogenesis of herpesvirus (HSV-1 and cytomegalovirus) infections of the eye and brain, was continuously funded by the National Eye Institute of the National Institutes of Health (NIH) for almost 30 years. Currently, Atherton is senior associate at Health Research Associates where she coaches investigators writing grant applications for peer-reviewed external funding.