Insights from 'new' JOV editor-in-chief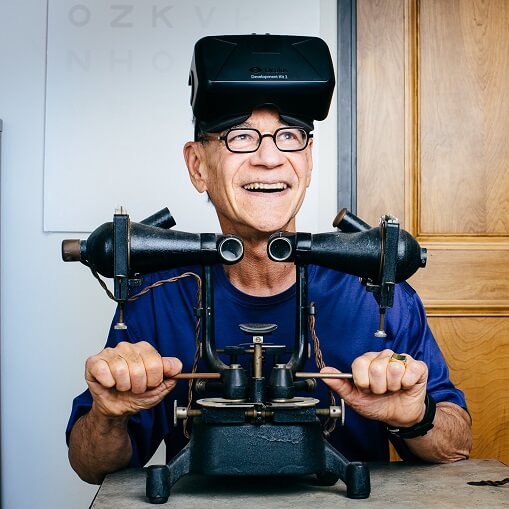 Dennis Levi, OD, PhD, FARVO (University of California, Berkeley) was elected last year to serve for a second time as editor-in-chief (EIC) of Journal of Vision (JOV). He began his five-year term on Jan. 1, 2023.
One of ARVO's three open access, peer-reviewed online journals, JOV is devoted to all aspects of visual function in humans and other organisms. Dr. Levi sat down recently with ARVONews to share his vision for the journal during his new term.
---
ARVONews: This will be your second term as EIC of JOV. How do you think that experience will benefit you and/or influence your plans for the journal over the next five years?
It is a real privilege and an honor to serve as the editor-in-chief of Journal of Vision again. I have a long, rich and varied involvement with both JOV and ARVO. Founding editor Andrew (Beau) Watson presented a compelling vision for an open access high quality digital journal to the ARVO Trustees at the Annual Meeting in May 2000. I was a member of the ARVO Long Range Planning Committee that supported the proposal to start the new electronic journal in 2000, plus I served on the ARVO Publications Committee (2002-03) and on the "JOV subcommittee" that developed and approved the financial plan for JOV.
I served on the founding editorial board of JOV and was elected to serve as the second editor-in-chief of Journal of Vision in 2012. I served in that capacity from Jan. 1, 2013 to Dec. 31, 2017, when my term was up. In that capacity, I worked closely with the wonderful ARVO staff and with the Board of Trustees to reorganize the journal to reflect the increasingly interdisciplinary nature of the field, to re-structure the editorial board to incorporate senior editors, to integrate it with the other ARVO journals, and to reduce the turn-around time, improve the "on-line" journal and focus on increasing the quality.
I have published more than 30 papers in JOV, served as a referee on multiple occasions, and I am honored to have been listed in the top 10 most cited authors in the JOV-index (JOV announcement, April 2010).
I'm a huge fan of JOV, in part because it is open access and always freely available, and because it is an innovative model for on-line publishing. JOV publishes a broad range of topics, has a high impact factor, and provides some article level metrics. It is very well run, has a distinguished editorial board and the published product is high quality and esthetically pleasing.
As editor-in-chief for the second time, my vision for JOV is to ensure that it remains the pre-eminent journal in the field. My goals are to speed up reviewing and publication times, maintain JOV's high impact factor and expand the article level metrics, and importantly to develop a financial model for the journal that can be sustained in the long run, and ensure that JOV continues to be a leader in on-line publishing.
ARVONews: JOV features quite a few special issues throughout the year. What do you think are the advantages of doing these issues?
Special issues are an important feature of the journal. By focusing on a specific theme, special issues provide a forum for both authors and readers to see a collection of articles in context, and provide a valuable snapshot of the state of the field and of recent advances and perspectives. These issues tend to attract a strong readership and are highly cited.
ARVONews: What plans do you have for new special issues during your term?
There are already several special issues in the works for 2023, including one on Extended Reality and Vision Science, and I would hope to have JOV publish two or three special issues each year. I think it would be helpful to survey both the readership and the editorial board about the scope of the journal, and about new topics for special issues.