Celebrating Native American Heritage

Rhiannon Buchholz, BS - Bridging dreams and reality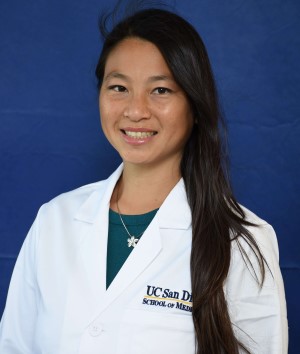 Rhiannon Buchholz, BS, is a third-year medical student (MS3) attending the University of California (UC) San Diego School of Medicine in La Jolla, Calif. Her current research in the lab of Natalie Afshari, MD, FACS, focuses on using artificial intelligence models to analyze optical coherence tomography angiography (OCT-A) images of the conjunctiva to determine the extent of vascular and cellular level changes due to dry eye and mask-associated dry eye. Buchholz has been involved with several other projects in the Afshari Lab, ranging from analysis of clinical outcomes of a drug regimen in patients incompletely responsive to the standard of care treatment to a cost-effectiveness study comparing lenses in cataract surgery. She is currently working also on projects to increase collaboration with the Native communities in the Southern California area.
---
Tell us a little about yourself and your background.
I'm from Honolulu, Hawaii. I enjoy spending time with my family, playing board games with friends, running and open-water swimming.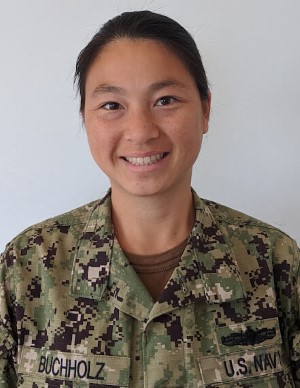 When I was a child, I wanted to be a physician or engineer. I earned a BS in Materials Science and Engineering from Carnegie Mellon University in Pittsburgh, Penn., where my research focused on tissue engineering and novel cancer treatments. After graduating college, I served over 13 years in the U.S. Navy as a Surface Warfare Officer with multiple deployments. My main responsibilities included leading teams in the fields of engineering, ship driving and combat systems. My naval engineering experience includes mechanical engineering, electrical engineering, engineering management, and engineering inspection and certification.
How did you get into the eye and vision field?
I took a course about ophthalmology in my first year of medical school and liked it so much that I immediately started looking for ways to get involved in the field. I started doing research in the Afshari Lab later in my first year, I fell in love with the specialty and haven't looked back since.
What's something unique about your research?
We had the idea to study conjunctival changes after seeing the large influx of patients with mask-induced dry eye symptoms due to increased mask usage during a global pandemic and wondered how the seeming temporary changes compared to clinical dry eye.
In your opinion, what obstacles do Native Americans/American Indians still face in this industry?
Lack of access to family or mentors who are physicians to provide guidance on how to successfully start and navigate this career path.
Have you noticed changes as you advanced? (e.g., initiatives, programs, events, resources)
Yes! In fact, I am one small part of the amazing team of faculty and students that started the Program in Medical Education–Transforming Indigenous Doctor Education (PRIME-TIDE) at UC San Diego School of Medicine. The program's goal is to promote the training of physicians dedicated to serving indigenous communities. We have partnerships that allow the students to rotate through clinical sites on reservations or Native land in California, Washington, Arizona, New Mexico, and Oklahoma. The program also includes a generous scholarship toward tuition at UCSD SOM. Support for the program is generously given by the State of California.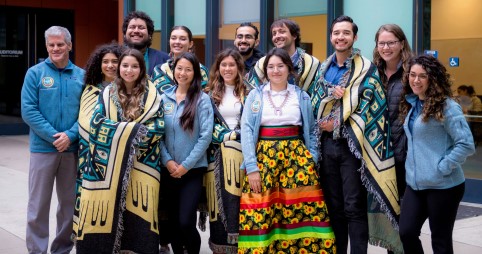 In addition, I served as an officer in my school's Association of Native American Medical Students (ANAMS) for several years. We organized many Native community outreach projects ranging from community health, mentoring Native youth interested in health professions, to community bonding through cultural sharing. Through this work, I saw firsthand how ANAMS is a valuable resource providing opportunities to both indigenous medical students and Native communities around the nation.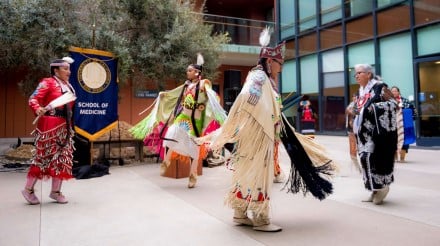 Tell us how you found opportunities to help you grow in your career.
Through a lot of cold calling and cold emailing I was lucky enough to find great mentors who told me about opportunities to get involved with or apply to. It was also valuable to get involved in organizations that promote opportunities for trainees.
Do you have any pearls of wisdom for young Native Americans/American Indians entering or currently in the field?
Map out the steps to reach your goals and it will make the journey feel less daunting.