Women in research
Cheryl M. Craft, PhD, FARVO, shares her path as a vision scientist and advice for young researchers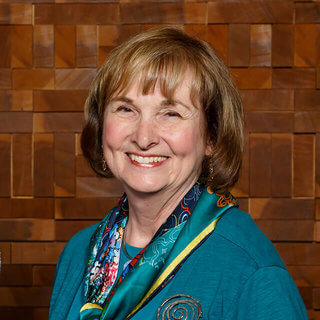 Cheryl Mae Craft, PhD, FARVO is Professor of Ophthalmology and Cell & Neurobiology at the Keck School of Medicine of USC in Los Angeles, California. Her research program encompasses both classical and novel approaches to decipher the phototransduction mechanisms in health and disease, and uses multiple approaches that include animal models. She has been a consistent and outstanding mentor/sponsor to junior women scientists.
Craft has made many seminal discoveries that include the molecular identification of the visual arrestins and phosducin. Over the last 30 years, her discoveries have led to the identification of other key genes in the visual phototransduction cascade. She began her faculty position at University of Texas Southwestern Medical School, where she was promoted to Associate Professor in just three years. In 1994, she was recruited to USC as a tenured Professor and was given the DEI Inaugural Mary D. Allen Endowed Chair in Vision Research. Craft was the second female chair in the history of the Keck School of Medicine of USC.


What was your inspiration for becoming a researcher?
As a child growing up in southeastern Kentucky, I recorded in my diary my desire to become a research scientist. My family, especially my grandparents, supported my love of learning more about Appalachian flora and fauna.
In high school, I received a National Science Foundation research apprenticeship for two summers at Kansas University. My first mentor, Professor Paul Burton, inspired me to explore microtubules and their cellular ultrastructure. During high school and before college where I focused on math and chemistry, I volunteered in a microbiology laboratory at Eastern Kentucky University (EKU). In my final year of college, I married and graduated from Valdosta State University in Georgia, then completed a science-based secondary teaching certificate at EKU.
My passion for research took a 10-year break to raise my family before I returned to graduate school. Fortunately, I took my first mentor's advice and "put my genes in the gene pool" and was blessed with two boys!


Did you choose Ophthalmology or did it choose you?

Ophthalmology chose me indirectly through my study of the pineal gland – known as "the third eye" – during my doctoral studies in human anatomy and neuroscience at the University of Texas Biomedical Graduate School in San Antonio. I was intrigued by how the nervous system regulates the daily cycling production of the hormone, melatonin. I wanted to decipher the molecular machinery controlling the indoleamine and catecholamine enzymes. While completing my dissertation, I checked out books on molecular biology and cloning, then applied for and received an NIH National Research Service Award Fellowship. I spent two short years at NEI to learn molecular biology and genetics. My exposure to the eye working in Dr. Joram Piatigorsky's crystalline/lens lab drew me slowly into ophthalmology by cloning "S-antigen," which not only is a highly antigenic protein, but is essential for phototransduction shutoff and renamed Arrestin. My first ARVO in Sarasota in 1985 sealed my vision fate! (Although I still love Descartes' "seat of the soul" – the pineal gland!)
I remain fascinated and intrigued by how the molecular and cellular machinery knows when, where, and how to create specific cells and drives gene expression so precisely. Then, something (a genetic defect, an environmental insult or an inflammatory pathway) triggers retinal degeneration leading to cell death.
Each of us must be willing to help the current and future generations of scientists. As a mentor, I listen carefully and teach my mentees how to approach and do the best science using the most important tools we possess: our minds and our knowledge.
- Cheryl M. Craft, PhD, FARVO
What do you see as innovative, game changing directions in vision research?

Over the last 30 years, I did not expect or anticipate the successes and innovative changes that are now a reality. We have identified hundreds of genetic forms of inherited blindness. We have FDA-approval for the first gene therapy for LCA and the first retinal prosthesis. There are ongoing positive results for amazing technology to restore sight with stem cell-derived RPE cells on a biomatrix substrate for those with atrophic age-related macular degeneration. It is truly an exciting time to be in vision research!


What do you think makes you such a great mentor?

Each of us must be willing to help the current and future generations of scientists. As a mentor, I listen carefully and teach my mentees how to approach and do the best science using the most important tools we possess: our minds and our knowledge. I direct ethics training on the Responsible Conduct of Research, which is a critical component for my mentees. I want my mentees to be passionate about exploring the unknowns in science and teach them how to approach a successful scientific career. I encourage them to create a balance in their lives by living in the moment, to "stop and smell the flowers," and appreciate their discoveries.


What advice and words of encouragement do you have for young women scientists about forging their path in this field?

Stay focused and encourage healthy, productive relationships that make you feel good!


Interview conducted by Women in Eye and Vision Research (WEAVR) Leadership Committee members Neena B. Haider, PhD and Meg DeAngelis, PhD