Celebrating Women's History
Ifat Sher, PhD ― Science, my lifelong love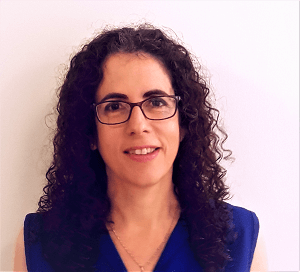 Ifat Sher, PhD is a senior researcher at the Goldschleger Eye Institute, Sheba Medical Center and a senior lecturer at the Ophthalmology Department in Sackler Faculty of Medicine Tel-Aviv University, Tel Aviv, Israel. She received her PhD in biology from the Technion, Israel Institute of Technology. She returned to Israel after completing a post-doctoral fellowship at Cornell University, NY, and established the Restorative Retinal Research Lab at the Sheba Medical Center, Israel. Her studies focus on ocular neurodegeneration and treatment development using patient-derived iPSC models and animal models. She developed a novel technology for mapping the function of visual pathways, mediating the pupil light reflex across the visual field for identification of early biomarkers for brain and ocular neurodegeneration diseases.
Sher has co-founded two start-up companies developing noninvasive treatment for dry eye by magnetic stimulation and a novel suprachoroidal treatment delivery system. She holds nine granted patents and patent applications. In 2020, she was elected to serve as a member of ARVO's Animals in Research Committee. She also has received distinction awards from EMBO, Wolf Foundation, the Canadian Institutes of Health Research (CIHR), the Israeli Association of Vision Research and the Sheba Medical Center.
---
Tell us a little about yourself
I was born in Haifa, the largest city at the north of Israel. I have a twin sister and a younger brother. I am married and have two sons.
Since I can remember, I have always wanted to be a scientist. My first "scientific experiment" was at the age of five when I convinced my twin sister to peel and open all the citrus fruits we found in our kitchen and examine the shape of their endocarp under a magnifying glass that my dad used for checking his stamp collection. In high school I chose biology, physics and chemistry as my majors, and decided that I will be a researcher in biology.
In addition to science, which has been the center of my interest, I like hiking, running, and reading.
How did you get into the eye and vision field?
During my postdoc studies at Cornell with Professor Anthony Bretscher, I studied MERLIN ― a member of the ERM family that is involved in cell polarization and the molecular mechanisms underlying hereditary neurofibromatosis type 2. Although those were primarily "basic science" studies, I started to work with patients' schwannoma cells and was intrigued by the interplay between epithelial cells and nerve cells and what happens when genetic mutations lead to aberrant cell polarity and differentiation. I thus became specifically interested in retinitis pigmentosa (RP), as many of the mutations that cause RP are associated with defects in cell polarity and affect both retinal pigment epithelium (RPE) and photoreceptors.
What are some things in your field that you love or enjoy?
I love that I learn new things almost daily and that my studies not only expand our scientific understanding of retinal cell biology, but may also lead to treatment development and thus may have a direct effect on patients' lives.
What is your greatest accomplishment?
I am proud of several accomplishments!
The two companies that I co-founded based on our studies at Sheba that "translate" our academic studies from there into the clinic. They may lead to treatment protecting corneal epithelial cells in dry eye patients and for better and safer gene therapy delivery for retinal degeneration patients.
The establishment of the Restorative Retinal Research Lab at the Sheba Medical Center, where we grow patients' induced pluripotent stem cell (iPSC)-derived retinal models with rare mutations for which they are no good animal models and use these models for drug screening. This challenging work is still in progress and the real accomplishment for me will be when the first patient receives treatment based on our laboratory findings.
Who is your greatest influence and why?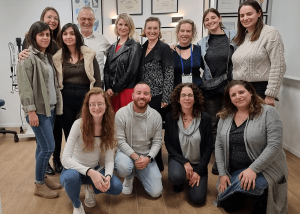 Several mentors have greatly influenced me throughout my career. My PhD mentor Professor Dina Ron from the Technion, Israel, was, and still is, a key role model for me. She showed me that you can be a great scientist, teacher and have a family with young kids. Her devotion to science, meticulous approach for experiment design and execution had an enormous impact on the way I plan my studies and guide my students.
Professor Anthony Bretscher, Cornell University, taught me about cell polarity and how important it is to lead a lab doing excellent science with humor and good spirits. And importantly, Professor Ygal Rotenstreich, MD, with whom I have been collaborating at the Sheba Medical Center, has been a constant inspiration for me, teaching me how to think outside the box, not to fear "risky" projects, and connect the science to the clinic.
In your opinion, what obstacles do women still face in this industry?
The main obstacle I believe for women is during their early career years, where most women are in their PhD studies/post docs/ early tenure track and in parallel set up their new family. I see many excellent female students who give up their pursuit of an academic career, which at least in Israel, requires relocation with a young family for a very demanding post-doctoral training abroad.
These days I see more Israeli women than before in PhD Tenure track positions and as MDs doing research. Despite an increase over the years, there are still relatively few Israeli women holding tenure-track positions or conducting research as part of their medical practice.
I believe that female mentoring programs set by universities or medical centers will assist in increasing the number of women in our field and other science fields.
Where do you see women in eye and vision sciences within the next five years?
I see more women serving as principal investigators in the field of ophthalmic research. I hope we will serve as role models for young female students, encouraging and supporting them in pursuing an academic career.
What does Women's History Month mean to you?
A fantastic opportunity to discuss with peers and students the obstacles that women face in science and how to overcome them.