Women in research
A conversation with Anat Loewenstein, MD, FARVO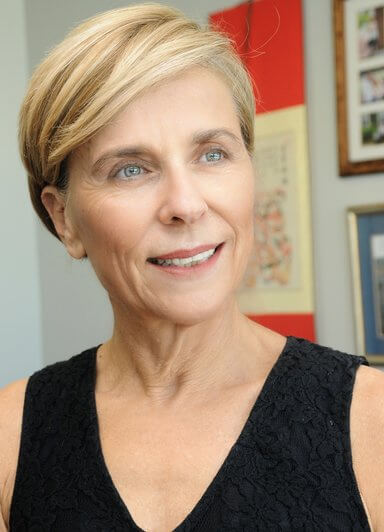 Anat Loewenstein began her career serving as a medical officer in the Israeli Navy headquarters. She serves as a professor of ophthalmology and director of the Department of Ophthalmology, Tel Aviv Medical Center, and is the Sydney A. Fox Chair in Ophthalmology and vice dean at the Sackler Faculty of Medicine, Tel Aviv University, Israel. Read about how she incorporates the various career path options within ophthalmology into her starred career. She shares that, even as she reaches the apex of her career, her professional growth in mentorship and research continues.

What was your inspiration for becoming a clinician in the field of ophthalmology?

My inspiration originated during my ophthalmology rotation in medical school. Seeing firsthand how fast I could help patients, for example, how a cataract surgery could be completed in ten minutes and restored vision, sparked a passion within me. I realized I could become an expert and learn so many more details about the eye versus a larger part of the body.

The countless number of career paths within ophthalmology was also an incentive for me — from clinical where you can see patients daily, to academia/research to entrepreneurship which will allow you to invent new technology and help a large volume of patients. This field creates a unique opportunity to choose between and even combine these options.

What have been some of the highlights of your work?

When I first started in retina, there were not many solutions to retina-related diseases. It has been amazing to watch these solutions evolve over the past 15 years and to be a part of major breakthroughs. There are now a range of procedures and treatments that have changed the way we treat patients with the most prevalent diseases. These diseases now have good solutions.

Over the span of my career, I have been a part of various clinical and research groups that helped solve retina diseases.

My research interest focused many years on investigating the toxicity of drugs to the retina. We proved in my lab that antiangiogenic agents are not toxic to the retina and can be used to treat patients.

One of the biggest highlights in my research was being a part of the development of model technology for early detection of macular degeneration. I participated also in the development of the slow release device for the release of drugs into the retina and a few other technologies.

What can you tell us about what you are working on now?

A big part of my work now is to teach and mentor young ophthalmologists on retina disease and other aspects of their career goals. Outside of mentoring the residents within my own program that I chair, I mentor aspiring ophthalmologists within different international groups, including ARVO.

As far as my research, I've been working on the developing the technology for replacing the ocular microscope, which is based on the technology used by pilots. It collects data for the flight within the pilot's helmet. I am currently a part of a team that works on the development of the same technology to create the microscope for retina surgery. I am also involved in developing modern technologies for home monitoring patients with AMD (with a home-based OCT) and in automated analysis of OCT images using machine learning.


"Be a part of your specialty's community. Join committees, advisory boards and any other relevant groups. Within these communities is where you can exchange ideas amongst peers, which is crucial to helping you achieve your ultimate goal, which is to help patients."
What has been some of the best advice you received as a young woman scientist?

Find your passion. Find your niche within your specialty and become the best at what you do: whether it be a focus on surgical technology, diseases, or anything really; but be sure to learn everything you can about it.

Find a healthy balance between family life and your career. When something is not working in one aspect of your life, it will flow into every other aspect.

Be sure to invest in your career. I put a lot of hours in each day, and that is important in order to receive the outcome you desire.

Be a part of your specialty's community. Join committees, advisory boards and any other relevant groups. Within these communities is where you can exchange ideas amongst peers, which is crucial to helping you achieve your ultimate goal, which is to help patients.

What advice would you give to women who are considering a career in ophthalmology?

I think that for both women and men finding a balance between family life and career requirements is the first thing.

It ultimately does not matter what field you choose, but when you do, put all your effort into being the best and being knowledgeable. I think that participating in a good fellowship program involving both research and clinical parts is crucial for providing good clinical care and becoming a leader in the field.

There are huge breakthroughs in technology development, surgery, treatment of degenerative eye diseases and more — so there is room to become an expert and to contribute in new innovative ways.

What's next for you professionally?

At this stage in my life, I'm at the apex of my career and I plan to continue on my current trajectory. I will continue working on my research and mentoring, but I am now more inclined than earlier in my career to put my effort in technology. My interests have shifted from seeing individual patients to technology in eye disease.